Team Sunderland's Alnoumas ready for next challenge after missing out on Olympics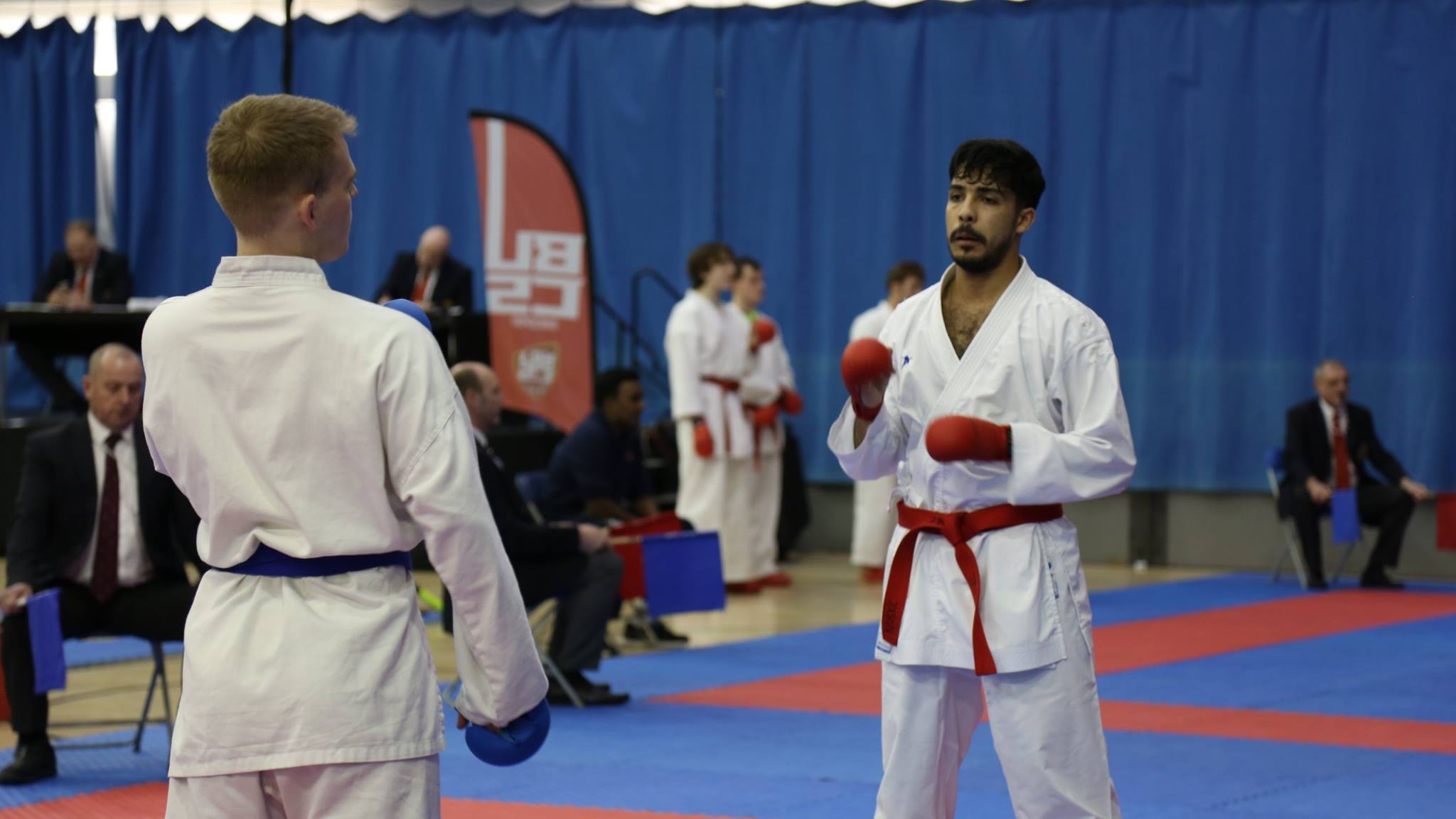 Team Sunderland Elite Athlete Waleed Alnoumas is optimistic for his future despite the disappointment of falling short in the karate Olympic Qualification Event in Paris last weekend.
Waleed had been selected to represent Kuwait in the event that saw the top three in each category qualify for this summer's Olympic Games in Tokyo.
The Electronics & Electrical Engineering student was defeated in his opening match against Iraq's Othman Majeed Shvan however he was positive in light of this disappointment.
He said: "It was such an incredible experience. One of the strongest and toughest tournaments I had taken part in.
"I'm really so proud and so happy to represent my country in this big event and to be able to compete with the best karate athletes in the world"
"It's Just the beginning for me and I'm aiming for my next destination in the near future."

He added: "Big thank you to Team Sunderland for supporting me, encouraging me and believing in me. I am thankful."
Waleed will hopefully get the chance to go one better than his silver medal in the 2019 BUCS Championships in 2022 after this year's competition was cancelled due to Covid-19.
Team Sunderland Sport Development Officer Laura Hockaday said: "We're all really proud of Waleed for qualifying for the Olympic Qualification Event, it was a great experience for him and one that will only make him stronger."
Team Sunderland's Elite Athlete Scheme supports high performing athletes at the University of Sunderland. To find out more contact laura.hockaday@sunderland.ac.uk.