Team Sunderland London Campus celebrate league victory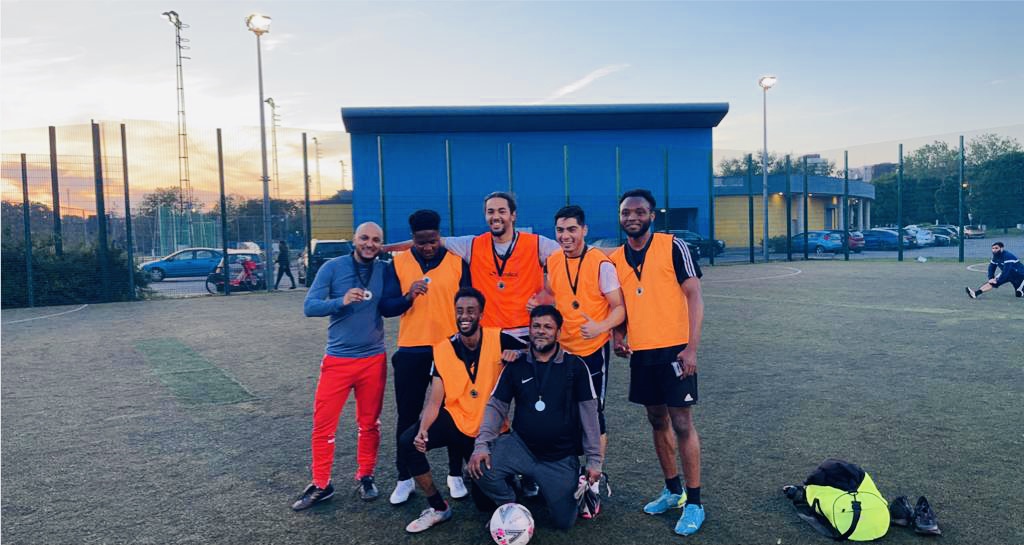 University of Sunderland's London Campus football team have won the Play Football League Premier Division for the second successive year.
The team, which is supported by Team Sunderland, have been delighted with their success in the last two years.
Captain Shamso Miah said: "The season has gone very well for us, gathering the team again after lockdown was a bit difficult but the players were just pleased to play a game of football again.
"The league it was very difficult because if we'd played poorly, there was the probability of being demoted to the second league, so we took it a game at a time."
The support from the university has been invaluable for the team with Shamso stating: "Representing the university and Team Sunderland is amazing. The support has helped us win the league for the second time.
"In our team talk, the players always say 'we are playing for Sunderland, so give it 100%, as our performance reflects our university'. Even in our last game when a draw was enough to win the league, the players gave it their all and won 5-4."
Looking ahead to the future the team hope to win the league for a third successive season.
Shamso added: "Leaving a lasting legacy for the university would be nice."
To find out more about how you can get involved with football at the University of Sunderland London Campus contact team@sunderland.ac.uk