What has the football world said about Newcastle's Saudi-backed takeover?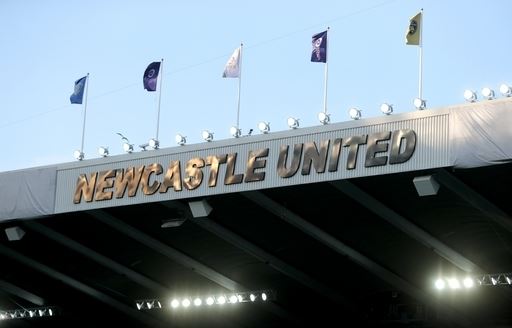 The dust has started to settle on Newcastle's Saudi-backed takeover, with the topic a high agenda for many Premier League managers in their pre-match press conferences.
But what have managers, players, and owners said about the takeover – are some in favour of the added investment or are others more sceptical?
After all, there remain ethical concerns tied to the Saudi Arabian state that some believe, despite legal assurances to the contrary, control the club through its sovereign wealth fund, the Public Investment Fund (PIF).
SportsByte takes a look at how the football world has addressed Tyneside's transformative takeover.
---
Ralph Hasenhüttl, Southampton
"I'm not the guy who decide if it's allowed to bring these people in the Premier League.
"In general, investment in the Premier League is a good thing for the Premier League, to be honest.
"From which side it is, it's not on me to say if it's right or not.
"It's a big chance for a club because when you want to transform a club in the Premier League, when you want to bring new players in you need a lot of money.
"I think Newcastle is a team that in the past haven't invested so much I think, so they are all crying for more investment.
"If they have their owner now, if it's going through, they have definitely more options."
---
Graham Potter, Brighton
Potter was asked regarding speculation linking him with the Newcastle job if or when Steve Bruce is dismissed as expected.
"All it is is opinion," he said. "We live in a 24-hour news world. They have to fill it with something.
"A lot of it is not true. It's just what it is.
"I feel a little bit for the supporters because they have to read speculation or they have to read false headlines that aren't correct.
"But I think most people understand that's just the world we're in.
"It was probably less than a year ago that there was a lot of the opposite noise around whether you're doing a good job, or whether it's time to move on for me, that type of stuff.
"With football it can change quickly and I don't pay too much attention to the noise from the outside.
---
Sean Dyche, Burnley
"Thoughts in the respect of… it's a takeover, it's been ratified to my knowledge, it happens… that's football.
"We don't know (how it will impact the bottom of the table), it's too early to tell.
"A lot of noise about changes, a lot of noise (about) possible managers, possible staff, possible players but you can't change it all now.
"You can't change the players now, so who knows what direction that club goes in under new ownership so we'll have to wait and see.
"I have no clue (whether Newcastle will be in the relegation battle post-January), it's down to them to sort their own business.
"Fortunately, I stay focused on our business."
---
James Tarkowski, Burnley
Tarkowski is one of many names linked to Newcastle in the January transfer window.
"I'm focused on doing my job for this club.
"This club has given me a great opportunity since I've came here.
"I've played a lot of games in the Premier League and I'm really focused on the football.
"I think any of the speculation is speculation and my job is to do my job for my club, which is exactly what I'm doing right now.
"Any of the stuff outside of that is sort of irrelevant to me to be honest.
"I want to show people how good I am, and hopefully that's what I'm doing."
---
Andrea Radrizzani, Leeds owner
"Money in football is not always equal to success.
"As shown many times, I think we have a brilliant project ran by Marcelo Bielsa and Victor Orta on the football, and we will continue with our strategy to focus on our recruitment and grow our own players.
"At the same, obviously a club like Newcastle or Manchester City, owned and controlled by government, by sovereign funds.
"They have unlimited possibilities and that is why the Premier League should apply fair play regulation to make sure we play fair, we play in the same competition with similar opportunities.
---
Karren Brady, West Ham
Hammers vice-chairman Karren Brady wrote for The Sun in her column, and spoke about the Saudi-backed takeover and the affect it may have on the rest of football.
"Supporters interviewed about their view on the new owner being Saudi, with their — how shall we put it kindly? — dubious moral dilemmas, said this was an issue for another day.
"I suspect seeing off Ashley and welcoming an owner with a £320billion fortune may mean that day never comes for them.
"But what the rest of the Premier League, the football authorities and the Crouch review will make of it . . . well, that day will come, I'm sure of it.
---
Premier League clubs
The Premier League held a meeting this week with the 19 Premier League clubs with the exception of Newcastle, as league executives believed they couldn't "have an open discussion" if the club was present.
According to The Chronicle: "Top-flight rivals demanded a thorough talk through Richard Masters' decision to hand the Magpies their eagerly anticipated £340million takeover deal with Amanda Staveley, Saudi Arabia's Public Investment Fund and the Reuben brothers.
"On a day in which it was confirmed that legal action had been dropped by Mike Ashley in his Competition Appeal Tribunal case the top six fumed over the decision to push the takeover through.
"However, with Tottenham Hotspur and Manchester United believed to be among the clubs making the loudest noises, there were shouts of hypocrisy from those on the football circuit last night.
"It is believed that the Premier League insisted to clubs that they do still have the power to act if a lack separation between PIF and the Kingdom of Saudi Arabia becomes apparent.
---
As the dust continues to settle on the Newcastle takeover, it will be worth revisiting the topic in the weeks and months to follow as a longer-term impact is felt not only for the club, but for football as a whole.
Further investment in football is a good thing (rumours that PIF, the 80% shareholders in Newcastle looked set to buy Inter Milan for a cut-price could have diverted investment into Italy rather than England) but human rights concerns remain tied closely to the investment fund.