Newcastle Women's 2nd 27-29 Sunderland Women's 1st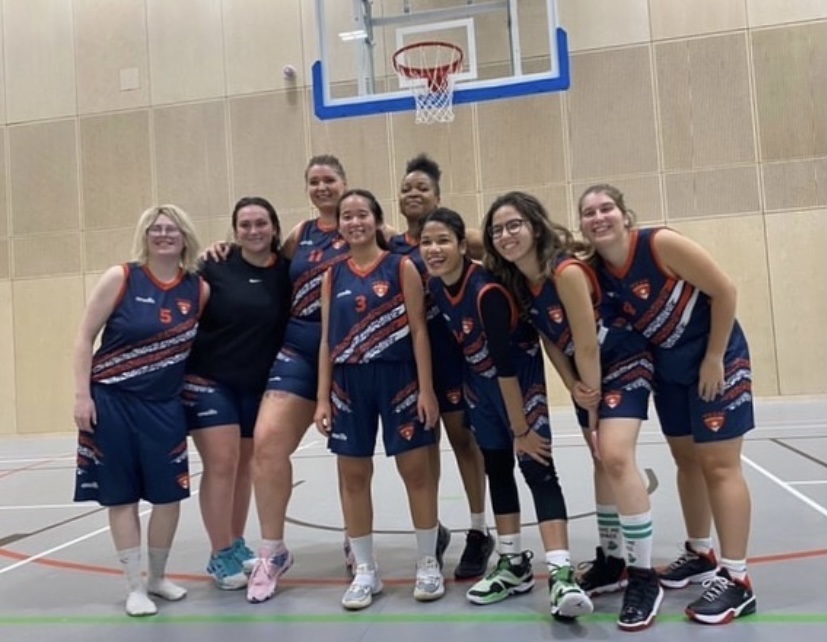 A spirited comeback from Team Sunderland saw them open their Women's Northern Tier 2 campaign with a 29-27 victory over Newcastle University's 2nd team at the Newcastle University Sport and Fitness Centre.
Sunderland struggled to put up points in the first half as many chances passed them by, and it looked as though these missed opportunities would cost them the win as they found themselves seven points down midway through the third quarter.
However, Sunderland stepped up a gear in the third quarter to come back and finish the game with a flourish, picking Newcastle apart on the fast break time and time again to ultimately claim a brilliant victory.
Sunderland began the game strongly, controlling possession but failing to take their opportunities in the first quarter to take a slender 7-6 lead.
Newcastle took firm control in the second quarter, making Sunderland pay for not taking their chances to race into a 14-10 lead, before extending that lead to 17-10 early in the third quarter, as Sunderland looked set for defeat.
However, Sunderland's resilience shone through and they began putting up points with ease to claw back their seven-point deficit to head into the final quarter level at 21-21.
Sunderland began the final quarter as they finished the third to take the game away from Newcastle, taking a 27-21 lead to effectively end the game as a contest.
Despite a late fightback by Newcastle at the end of the game, Sunderland were able to hold out for a fully deserved victory to start off the new season.
Katie Hughes and Joey Ong shone in a particularly scrappy and dogged affair at the Newcastle University Sport and Fitness Centre, although the entire team deserve great credit for the fight showed to come from behind to claim a well deserved victory.
Sunderland will be hoping to continue their winning start to the new campaign against Northumbria University's second team at CitySpace next Wednesday.