NFL Weekly Roundup – Week 7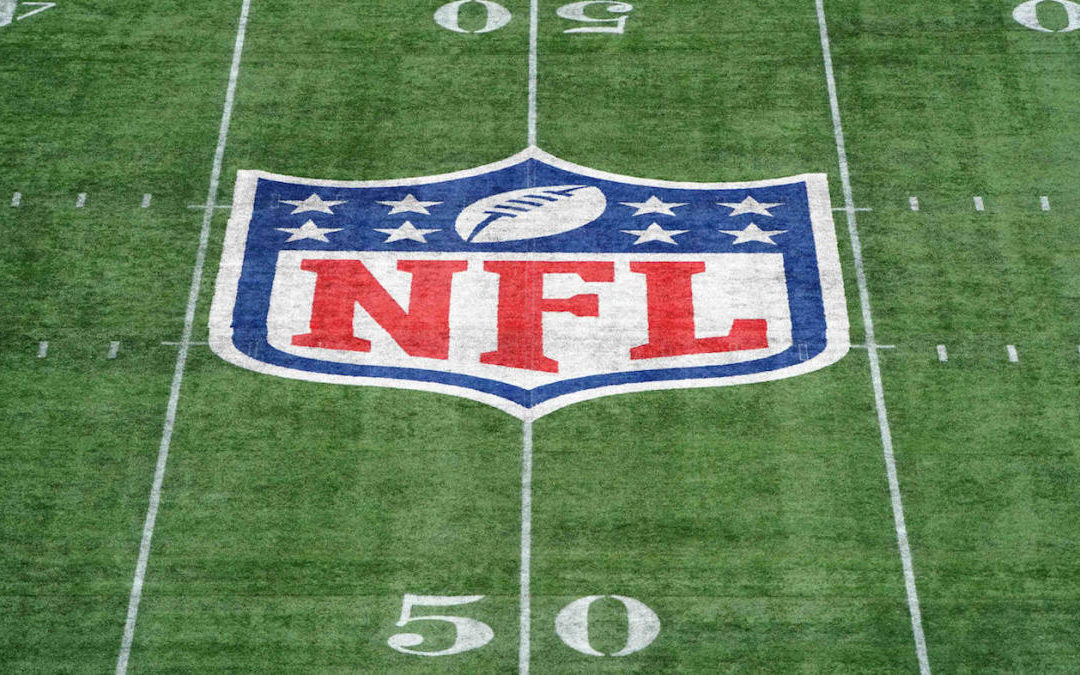 Week 7 Results:
Denver Broncos 14 – 17 Cleveland Browns
Carolina Panthers 3 – 25 New York Giants
New York Jets 13 – 54 New England Patriots
Kansas City Chiefs 3 – 27 Tennessee Titans
Washington Football Team 10 – 24 Green Bay Packers
Atlanta Falcons 30 – 28 Miami Dolphins
Cincinnati Bengals 41 – 17 Baltimore Ravens
Philadelphia Eagles 22 – 33 Las Vegas Raiders
Detroit Lions 19 – 28 Los Angeles Rams
Houston Texans 5 – 31 Arizona Cardinals
Chicago Bears 3 – 38 Tampa Bay Buccaneers
Indianapolis Colts 30 – 18 San Francisco 49ers
New Orleans Saints 13 – 10 Seattle Seahawks
Week 8 Power Rankings Top 5:
1. Arizona Cardinals (7-0) – The Cardinals remain the only unbeaten team in the NFL after a red-hot start to the season. Quarterback Kyler Murray is playing at an MVP level and if he and DeAndre Hopkins are on the field the Cardinals should be considered as Super Bowl contenders.
2. Tampa Bay Buccaneers (6-1) – Tom Brady continues to get better at the age of 44 and with so many different weapons in the Buccaneers offense its hard to see anyone stopping them. Brady threw for four touchdowns on Sunday and did it without long-time teammate Rob Gronkowski who is expected back in week eight against the Saints.
3. Buffalo Bills (4-2) – The Bills are easily the best team in the AFC and will hope that the bye week has given them enough time to recharge their batteries following a 34-31 loss to the Titans in week 6, in which they lost on a fourth and short situation instead of kicking a field goal to take it to overtime.
4. Los Angeles Rams (6-1) – The Rams two defensive superstars turned up when it mattered in a tight game against the winless Lions; when Aaron Donald hit ex-teammate Jared Goff just as he threw the ball allowing Jalen Ramsey to intercept it late in the fourth quarter.
5. Dallas Cowboys (5-1) – The Dallas Cowboys are starting to look like contenders once again. Dak Prescott is firing on all cylinders and it feels like Trevon Diggs is getting an interception every game, the Cowboys are making plays on both sides of the ball and Head Coach Mike McCarthy will want that to continue into week 8 against a Vikings team that's won their last two games and is also coming off a bye week.
Week 7 fantasy player of the week:
Cooper Kupp (Wide Receiver – LA Rams) – 37.60 points: For the fourth time in seven weeks Kupp scored over 30 points on fantasy. On Sunday against the Lions Kupp had ten receptions, 156 receiving yards and two touchdowns. For the season Kupp now has 56 receptions, 809 receiving yards and 9 touchdowns (1st in the NFL in all three categories).
Week 7 offensive player of the week: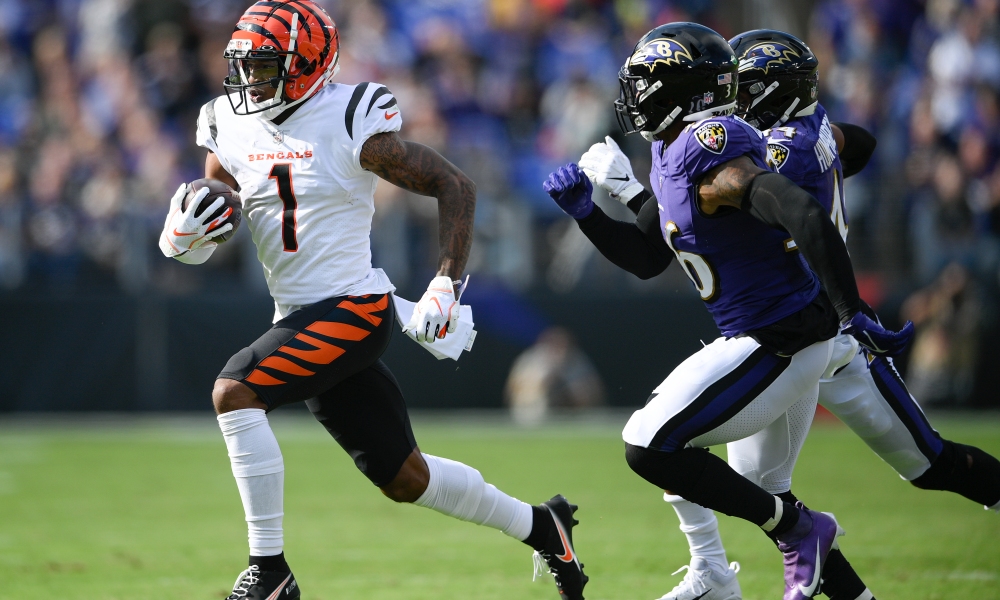 Ja'Marr Chase (Wide Receiver – Cincinnati Bengals) – Bengals Rookie receiver Chase is having a stellar start to the season and that continued Sunday against the Ravens with a stat line of eight receptions, 201 receiving yards and a touchdown. He has also set the record for most receiving yards for a rookie through seven games with 754 yards.
Week 7 defensive player of the week:
Deion Jones (Linebacker – Atlanta Falcons) – In his sides narrow victory over the Miami Dolphins, Jones recorded 15 tackles, three tackles for loss and a sack. A truly dominant display from the 2016 second round draft pick.
Week 7 bust of the week:
Justin Fields (Quarterback – Chicago Bears) – When Andy Dalton started the first game of the season at QB for the bears, Chicago fans everywhere were demanding for Fields to be made the starting QB- they got their wish, but fields has not lived up to the hype that people were expecting coming out of the draft. Fields has only thrown two touchdown passes in his four starts prior to week seven and thrown three interceptions in that time, along with three fumbles and on Sunday against the Buccaneers, Fields failed to score a touchdown again, he threw three interceptions, was sacked four times and lost two fumbles. Maybe time to go back to the experience of Andy Dalton?
Week 8 spotlight- Game of the week:
Thursday Night Football
Green Bay Packers @ Arizona Cardinals
The Packers are starting to warm up after their dismal week one defeat against the Saints and now comes their biggest test of the season against the undefeated Cardinals, likewise for the Cardinals this will be a big test for the Arizona team to see whether they are ready to go toe to toe with the big guns of the NFC. With so many Superstars on display this promises to be an exciting encounter. These two teams possess maybe two of the best wide receiver – quarterback duos in the league in Aaron Rodgers and Davante Adams for the packers and Kyler Murray and DeAndre Hopkins for the Cardinals, one things for sure on Thursday both Defences are going to have their work cut out.
Prediction: Green Bay Packers 24 – 31 Arizona Cardinals.