Davis Cup Finals 2019: New format explained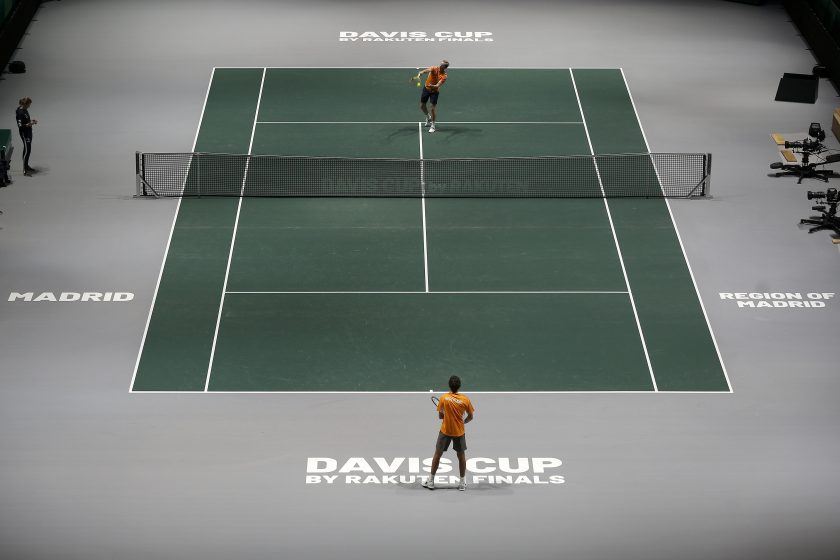 The 2019 Davis Cup Finals will take place at the Caja Magica in Madrid, Spain from November 18-24.
This is the 108th edition of the International Tennis Federation-run Davis Cup, a competition between national teams in men's tennis.
The format has changed from last year, where the World Group (highest level of Davis Cup competition) was contested by 16 teams over four rounds of home and away ties spread across the calendar.
This year, there was a qualifying round in February for this one-week finals event, which features 18 teams.
The lineup of 18 nations consists of four semifinalists of the previous edition, 12 winners of the qualifying round, and two wild card teams.
The teams are divided into six round-robin groups of three teams each, with the winners, as well as the two best second-placed teams, progressing to the quarterfinals.
Barcelona defender Gerard Pique's investment group Kosmos partnered with the ITF to revamp the event to a format that has been likened to a world cup of tennis.
While the Madrid Masters 1000 event held at the Caja Magica is played on clay, this tournament will be played on indoor hard courts.
Croatia are the defending Davis Cup champions, having beaten France in the 2018 final.
Davis Cup Finals groups
Group A: France, Japan, Serbia
Group B: Croatia, Russia, Spain
Group C: Argentina, Chile, Germany
Group D: Belgium, Colombia, Australia
Group E: Kazakhstan, Netherlands, Great Britain
Group F: Italy, Canada, United States