Monkwearmouth's Year 9s go joint-top of the Sunderland Schools League after 4-1 win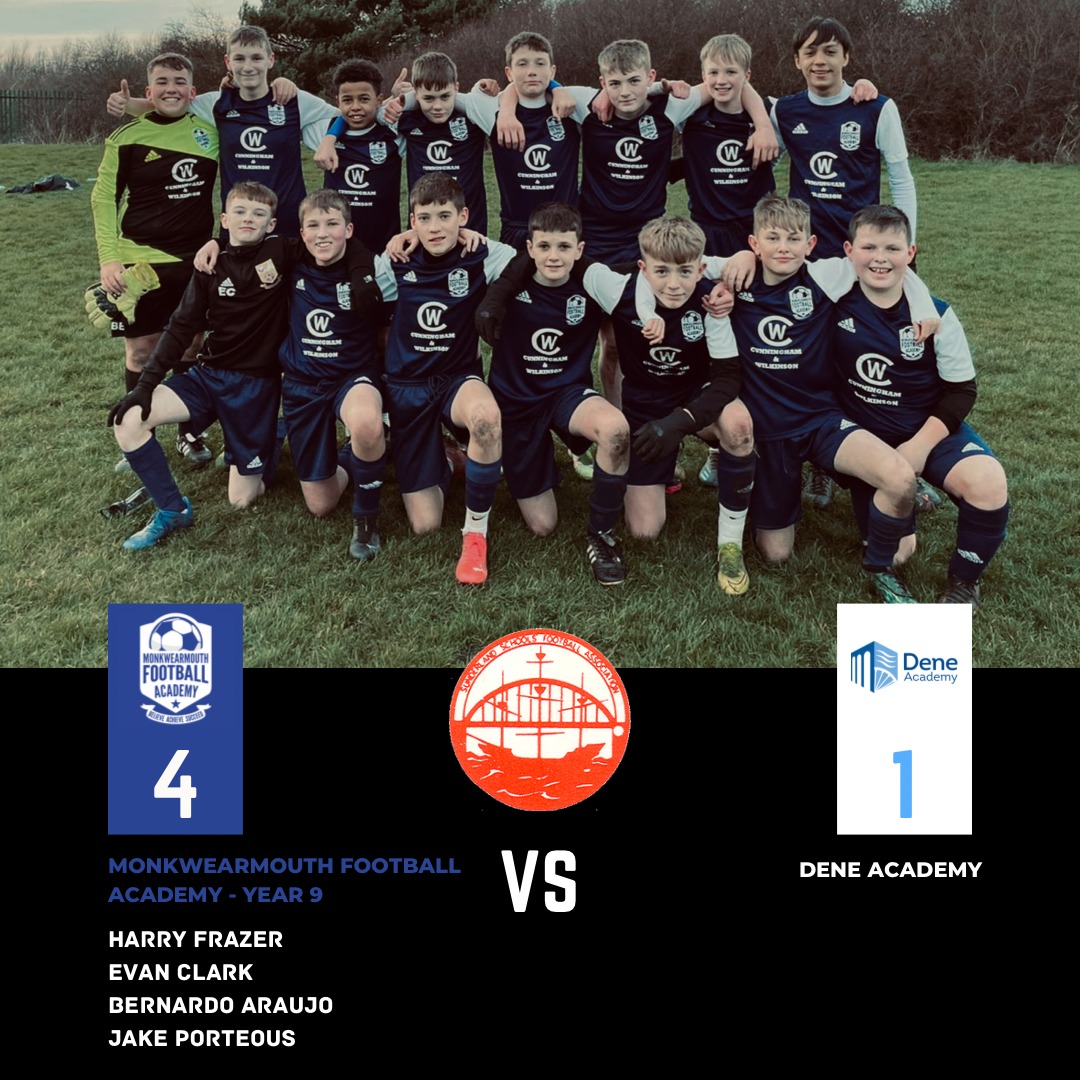 Monkwearmouth's Year 9 group played a 'very positive and controlled' match coming up 4-1 winners at home to Dene Academy on Tuesday.
Harry Frazer, Evan Clark, Bernardo Araujo and Jake Porteous were the names on the scoresheet in an overwhelming encounter for the opposition.
Assistant coach, Josh Akal, was really impressed with how his side played.
He said: "The boys saw a lot of the ball and moved it extremely well. It was refreshing to see some of things we have been working on, both as a team and as individuals over the past few weeks, come out in tonight's game.
"The lads kept it professional in their performance by doing the right things from minute zero right up until the final whistle."
The importance of a strong team connection is especially crucial and Akal thinks his group's togetherness really shines on the squad.
"This group have a great bond off the pitch and it shows when they are playing. We are extremely proud of these boys and look forward to seeing them develop further this season.
"Overall, it tops of a great week: the year 9 group are through to the North East Futsal Finals and are joint top of the league."
The year 9s won the Sunderland Schools Futsal Competition on Monday, in which highlights can be found below.