Jamie Chandler post-match (Monkwearmouth Y8s 3-2 Hebburn): "The score line did flatter them a little bit"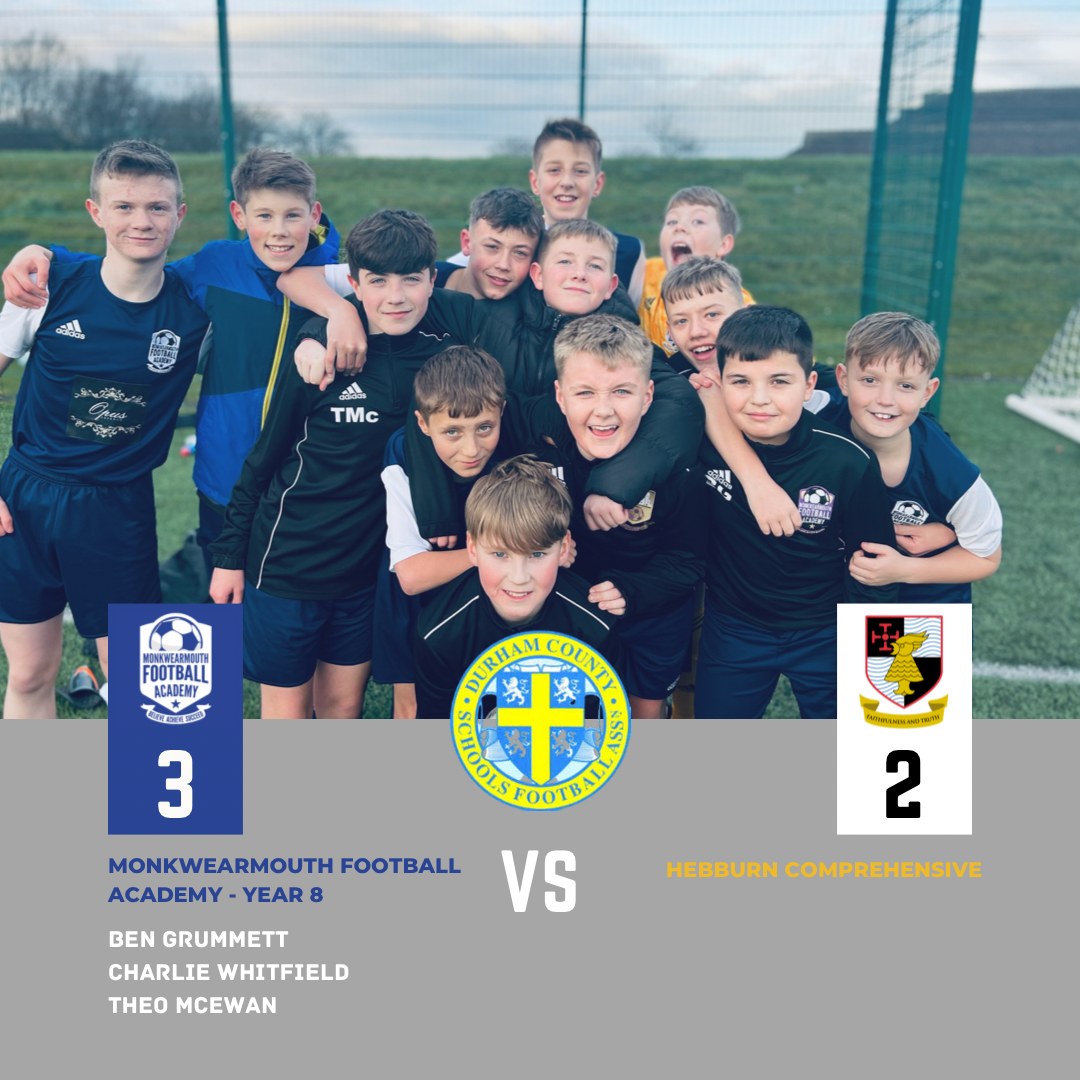 Ben Grummett, Charlie Whitfield and Theo Mcewan played their part as Monkwearmouth's Year 8s fought past Hebburn in a closely-followed, seemingly deceiving, match.
That is according to Monkwearmouth's head of football coaching, Jamie Chandler, who believed the game should have reflected Monwkearmouth's comparative dominance during the game 'a little bit' more.
He told SportsByte – following a visit by Monkwearmouth's year 10s to the Beacon of Light for a Premier League Kicks tournament which they won – that in light of difficult circumstances his team were probably the better side.
Chandler said: [It was a] "Fantastic win. Really difficult place to go.
"Hebburn made it very difficult for us, they sat 10 players behind the ball at times and they were very, very difficult to break down. They worked their socks off.
"We had to be brave in possession, we had to take risks and the goals we scored were fantastic.
"We were disappointed with the two goals they scored because they came so quick after us going in front both times but I think the score line did flatter them a little bit.
"That was a little bit of a joke with Les after the game who was brilliant from Hebburn, and on another day if we had been a little bit more ruthless, a little bit more clinical, we would have won a little bit more comfortably with the score line."
"But it sets up a really mouth-watering tie with St Roberts; they're renowned for always having good football teams. We've got a home tie at Monkwearmouth which I think suits us and will be important.
"But to get to the last four of a county cup competition is a great achievement and it follows up the brilliant futsal performance the other week."
For context, Josh Akal's year 9 group won the Sunderland Schools Futsal Competition which was hosted at Monkwearmouth, to set up a final at the Beacon of Light for the North East Finals.
"They're doing well, all groups are really doing well and competing well and we'll keep challenging them in the right way."