'Promotion very hard from this position' James Clark reflects on defeat to Durham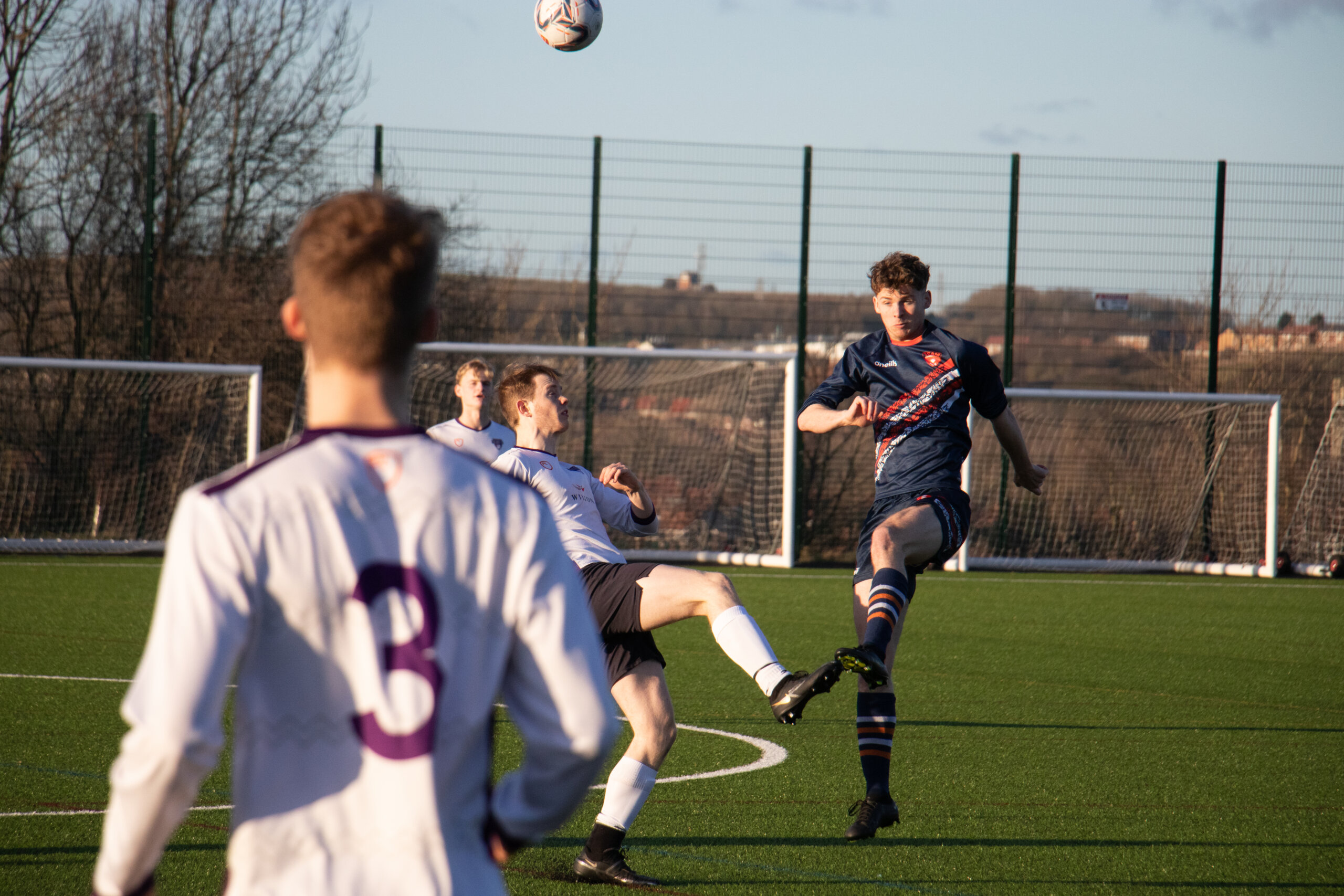 Sunderland first's manager James Clark remained positive after his team's 4-2 defeat to Durham Uni.
It was the first game back since the month and a half break, their last game was a 2-0 win over Leeds Uni.  
Clark remained upbeat after the defeat mentioning that in the second half the performance improved. He stated, "We discussed the issues at half time and came out quite bright in the second half and started to follow the plan, we became better at what we were wanting to do but we were sluggish in the first half and that is what cost us".
Clark did not have much pre-match luck as he was missing key players and admitted that he had only been able to conduct five training sessions before the game. "I have had realistically five sessions, but we are missing players such as Lloyd and Zuhair, Lewis Charlton did the warmup but could not make it into the game today."
During the last 20 minutes Clark moved Matthew Chapman into a more central role. Clark stated, "The thing with Matthew is that he always does a job wherever he plays, and he went into the center, he was phenomenal he should have scored twice."
Clark also labelled promotion as 'pretty much impossible' and conceded that promotion will likely be Durham's if they continue their great form.
Clark mentioned that the break was difficult to deal with. "Obviously the Leeds game was fantastic, but it is difficult as you have people coming from abroad and with-it being Christmas it is not easy to engage. My hope for the future is that we can have a similar program to Durham's where they can train more and do more so we can start to attain the standards needed."