10 of the best foreign players to play for a North East club
The North East has been home to its fair share of footballing brilliance across the years.
In the early 21st century, fans of the big three North East teams (Newcastle United, Sunderland & Middlesbrough) were treated to some of the best overseas talent in the land.
And with the arrival of Bruno Guimaraes on Tyneside, could the area be about to see a resurgence of talent from across the continent once again?
This article takes a nostalgia-fuelled look back at 10 of the best foreign stars to ply their trade in the North East.
10. Faustino Asprilla, Newcastle United 1996-98
A true footballing maverick and an undoubted cult icon amongst Toon fans that were lucky enough to see him play.
Acrobatic celebrations, brilliant ball control, and some fantastic displays of individual skill. Just to be able to watch Asprilla play was worth paying the entrance fee at St James' Park for many.
Was the Columbian the apple that upset the apple cart in Newcastle's title bid? Who knows. What we do know is that "Tino" was a world-class player, with his crowning moment being a hat-trick against a superstar-filled Barcelona side in the Champions League.
9. Gaizka Mendieta, Middlesbrough 2003-08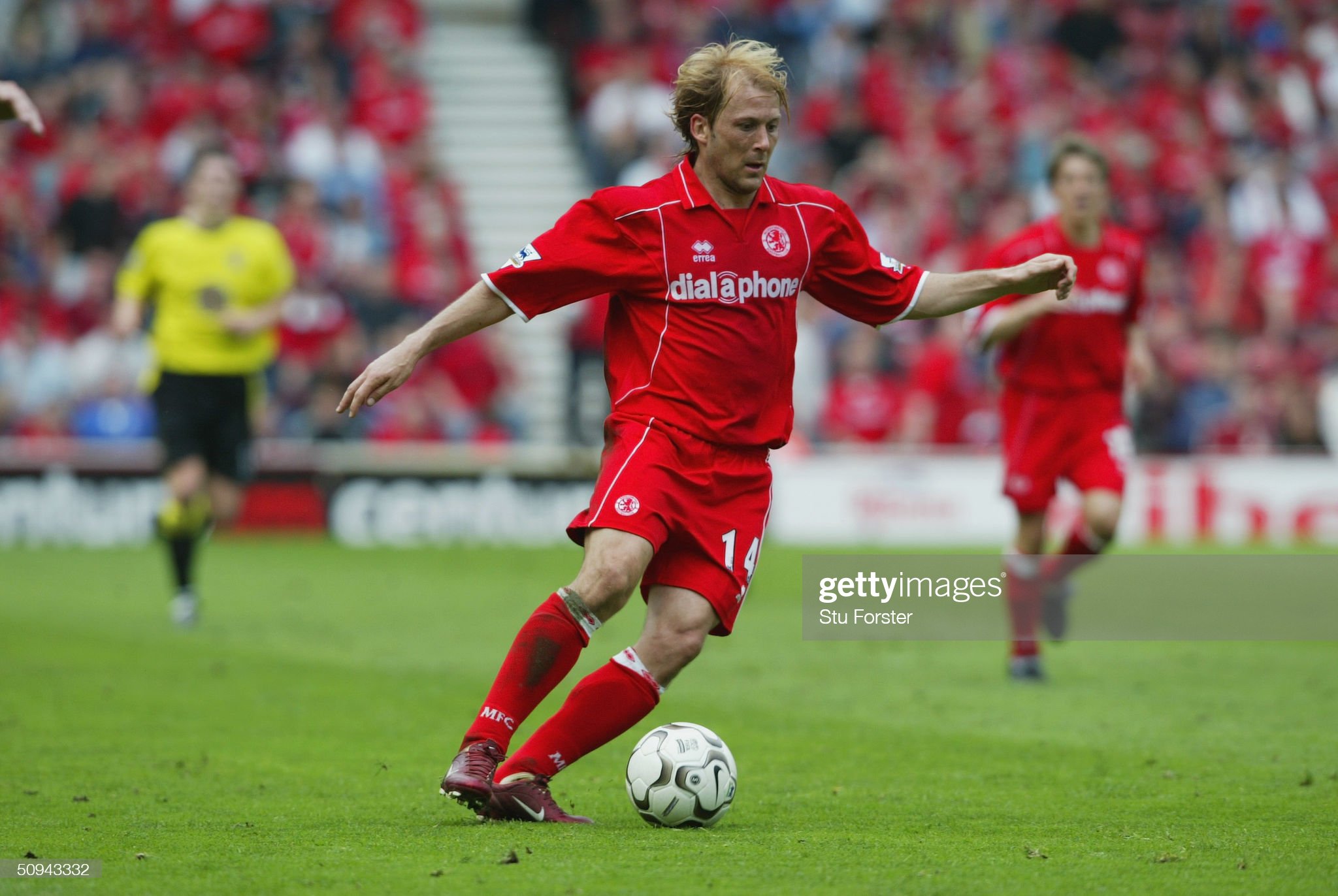 This Spanish midfield maestro remains criminally underrated across European football fans and experts alike. A two-time UEFA Best Midfielder award winner, two Champions League Final appearances and a Europa League finalist.
Despite frustrating injuries and later falling out of favour somewhat with then Middlesbrough manager Gareth Southgate towards the end of his time on Teesside, "Mendy" still played a pivotal role in Middlesbrough's successes of the mid 2000's.
Mendieta could do everything, defend, score, tackle, create. A brilliant player in his prime years. His best performance in a Middlesbrough shirt was a two goal display against Manchester United in 2005.
8. Julio Arca, Sunderland 2000-06 & Middlesbrough 2006-13
An adopted son of North East football, the versatile Argentine didn't possess the flair that some on this list did, instead his pragmatic, no-nonsense approach won over the hearts of all who watched him play.
Arca did the basic stuff to perfection, all the while still posing a threat going forward. A fantastic left-sided defender for Sunderland in his earlier years, and a metronome in Boro's midfield year after year.
351 total appearances across both clubs, with 149 of those in the Premier League, whilst adding 29 goals and 29 assists too. Arca remains a hugely popular figure on both Wearside and Teesside.
7. Boudewijn "Bolo" Zenden, Middlesbrough 2003-05 & Sunderland 2009-2011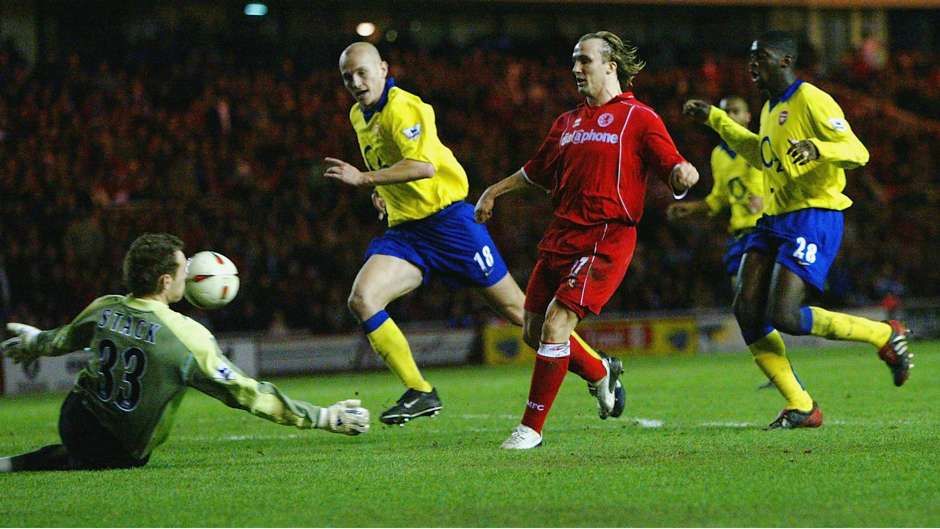 This "Flying Dutchman" was a hugely talented winger who plied his trade in English football's top flight for the best part of the 2000's.
"Bolo" possessed an exquisite left-foot, that was tame when required but could strike with venomous power. Zenden brought some serious pedigree with him when he made the move the North East, spending time previously at PSV, Barcelona and Chelsea, and it didn't take long to see why.
Another who played a crucial role in Middlesbrough's success in the mid-2000's, including a Carling Cup winning penalty for Boro in 2004. And although his best years had escaped him by the time he landed on Wearside, Zenden still light up the Stadium of Light on numerous occassions, none more-so than a ridiculous volley in a 2010 Premier League game vs Spurs. A wonderful player, and a North-East footballing icon.
6. Nolberto "Nobby" Solano, Newcastle United 1998-2004 & 2005-07
A Peruvian who possessed a wand of a right foot that regularly laid spells on defenders and cursed opposition goalkeepers. "Nobby" Solano cemented himself as a cult hero on Tyneside with some stunning pieces of skill. His outside of the boot strike against Everton in 2006 springs to mind.
Free-kicks, volleys and 30 yard screamers, no piece of technique was out of "Nobby's" grasp. He remains one of the greatest wide players in the club's history, and you only need to look at the nickname that his former Boca Juniors teammate in the late Diego Maradona gave him to understand how good Solano was. "Maestrito".
5. Mark Viduka, Middlesbrough 2004-07 & Newcastle United 2007-09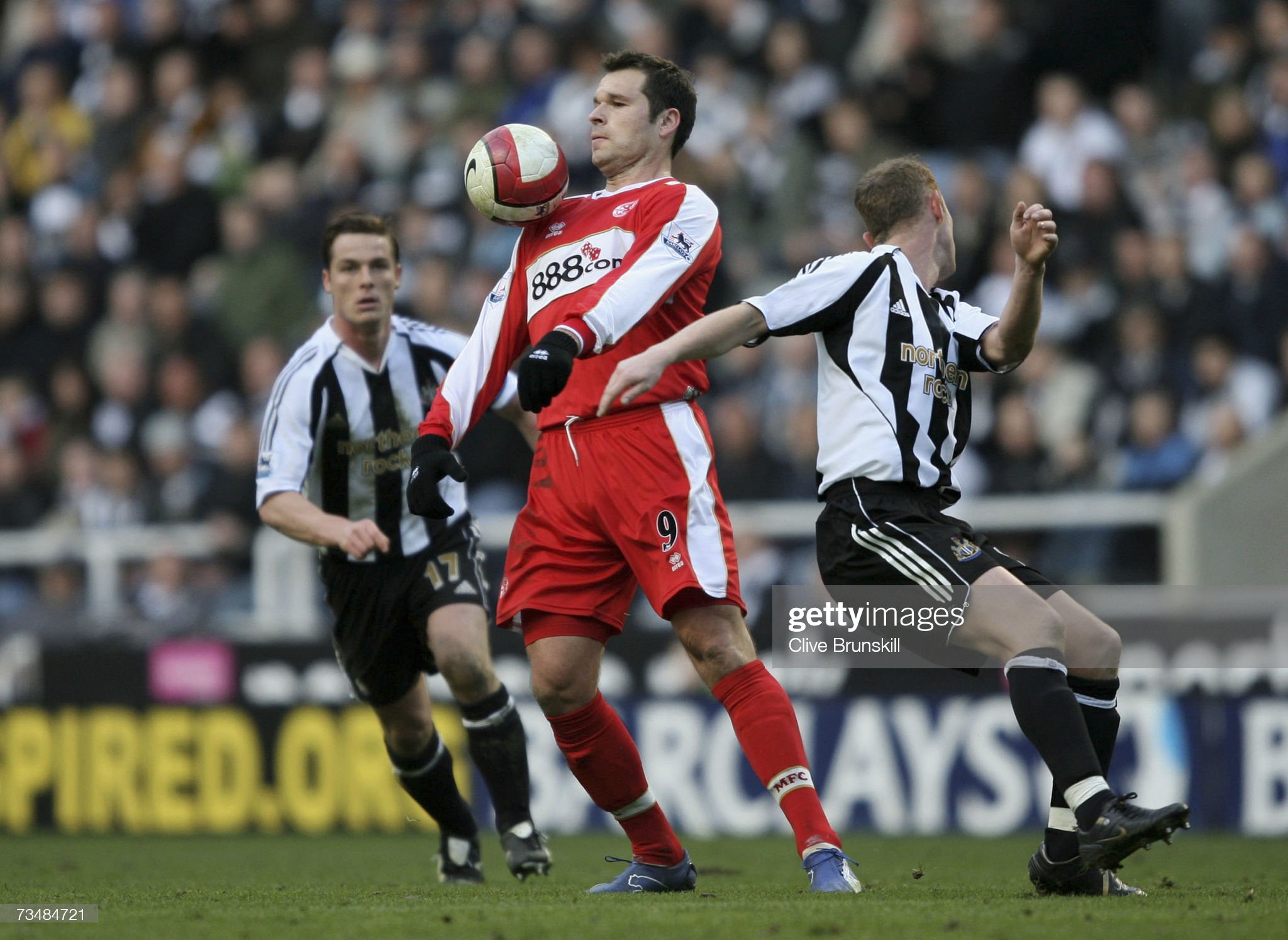 The big 6'2″ Aussie spent the final five years of his career in the North East, and he left the game leaving no doubt that he was one of the finest Australians to ever play in England.
"The Wizard From Oz" wasn't one for exerting any further effort than what was required, but in truth, he didn't need to. Deadly from inside the box, and a cannon of a right foot that treated fans to some sizzling strikes. A half-volley that flew into the top corner whilst facing away from goal against Birmingham City in 2005 is a fine example.
He would also play a pivotal role in Middlesbrough's UEFA Cup run in the 2005/06 season, scoring some crucial goals along the way. It was a case of pick your poison with Viduka, whether it was a bullet header, an outrageous right-footed strike, or a tap-in. He simply did what the best strikers do. Score goals.
4. Hatem Ben Arfa, Newcastle United 2010-2015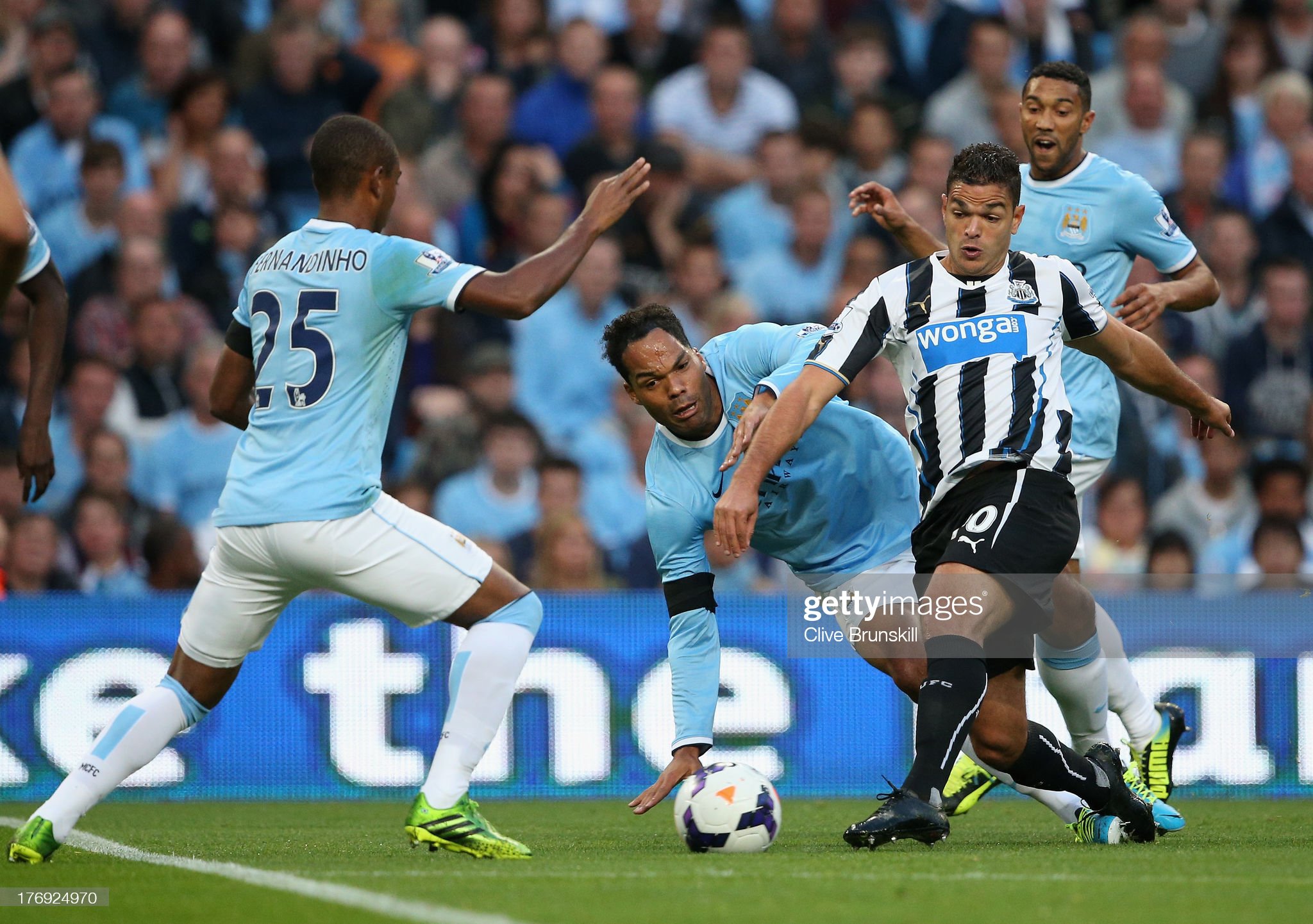 Although regarded as one of the most talented French players to grace English football, this enigmatic winger's talent was only seen in flashes on Tyneside.
Ben Arfa's brilliance, frustratingly inconsistent as it was for Newcastle, was enough to warrant a place on this list. Regarded by many as a player who's ability with a football could rival the greats of our game, and his solo goal against Bolton Wanderers in 2012 remains one of the greatest goals scored at St James' Park.
Hatem Ben Arfa will always be one of football's biggest "what ifs", but as any Mags fan will gladly tell you that on his day, Ben Arfa was simply unplayable.
3. Fabrizio Ravanelli, Middlesbrough 1996-97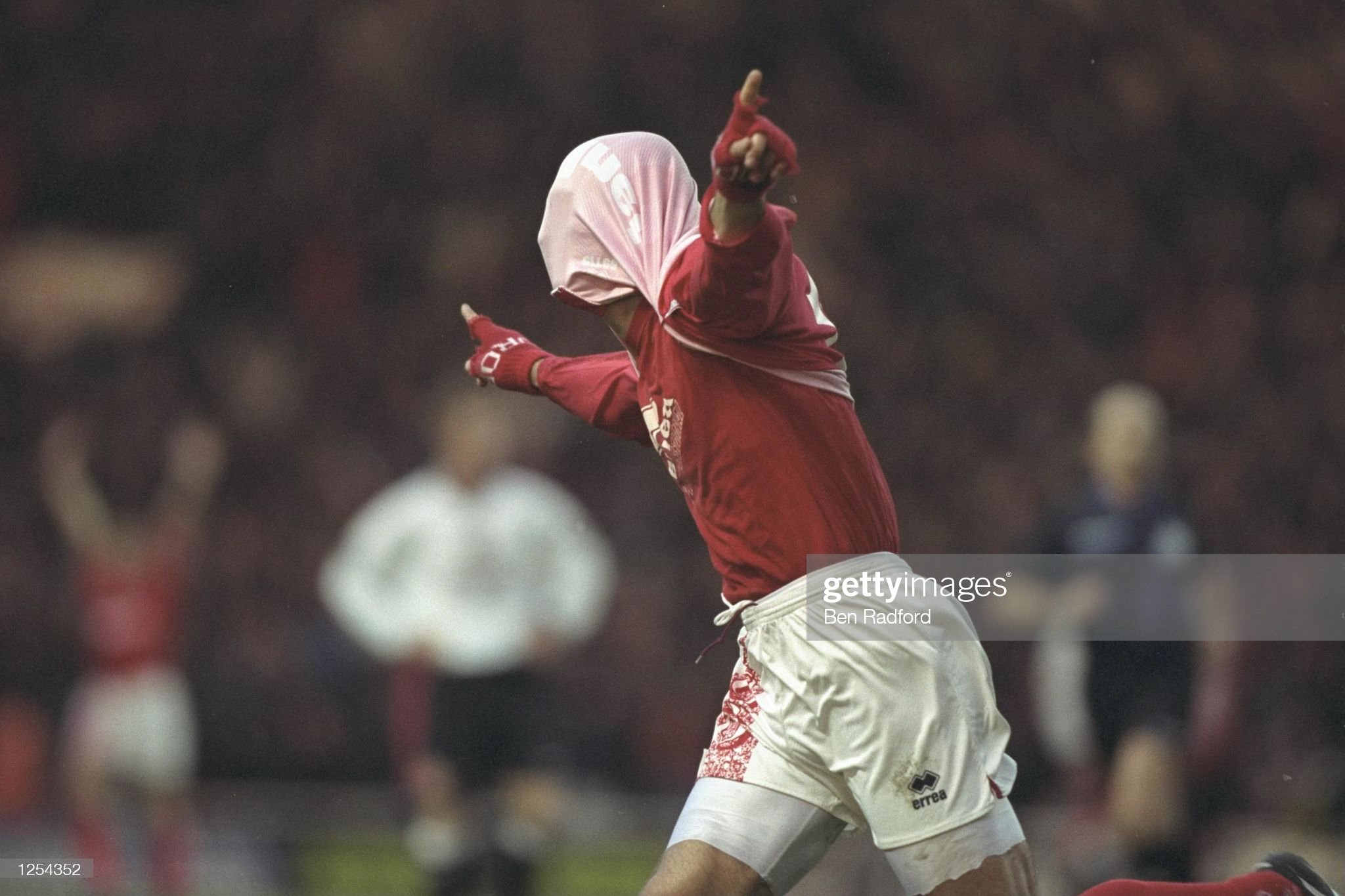 "The White Feather" arrived on Teesside in 1996 for a then club record fee of £7M from European champions Juventus. Ravanelli's move to the North East raised eyebrows across European football, as Boro fans were treated to their latest exotic superstar from the continent.
A sublime player on the field, and quite the character off it too, as the Italian certainly failed to lack any form of confidence. Ravanelli was the cocky Sunday league teammate we've all had who was always picked first and was shouting for someone to pass him the ball regardless of whether your team had it or not. But at the end of the day, you always wanted him on your team.
31 goals in all competitions – in his only season with the club – including a debut hat-trick against Liverpool – meant the shirt-over-the-head celebration would be recreated in schoolyards and parks across Teesside for years to come.
2. Juninho Paulista, Middlesbrough 1995-97, 1999-2000 & 2002-04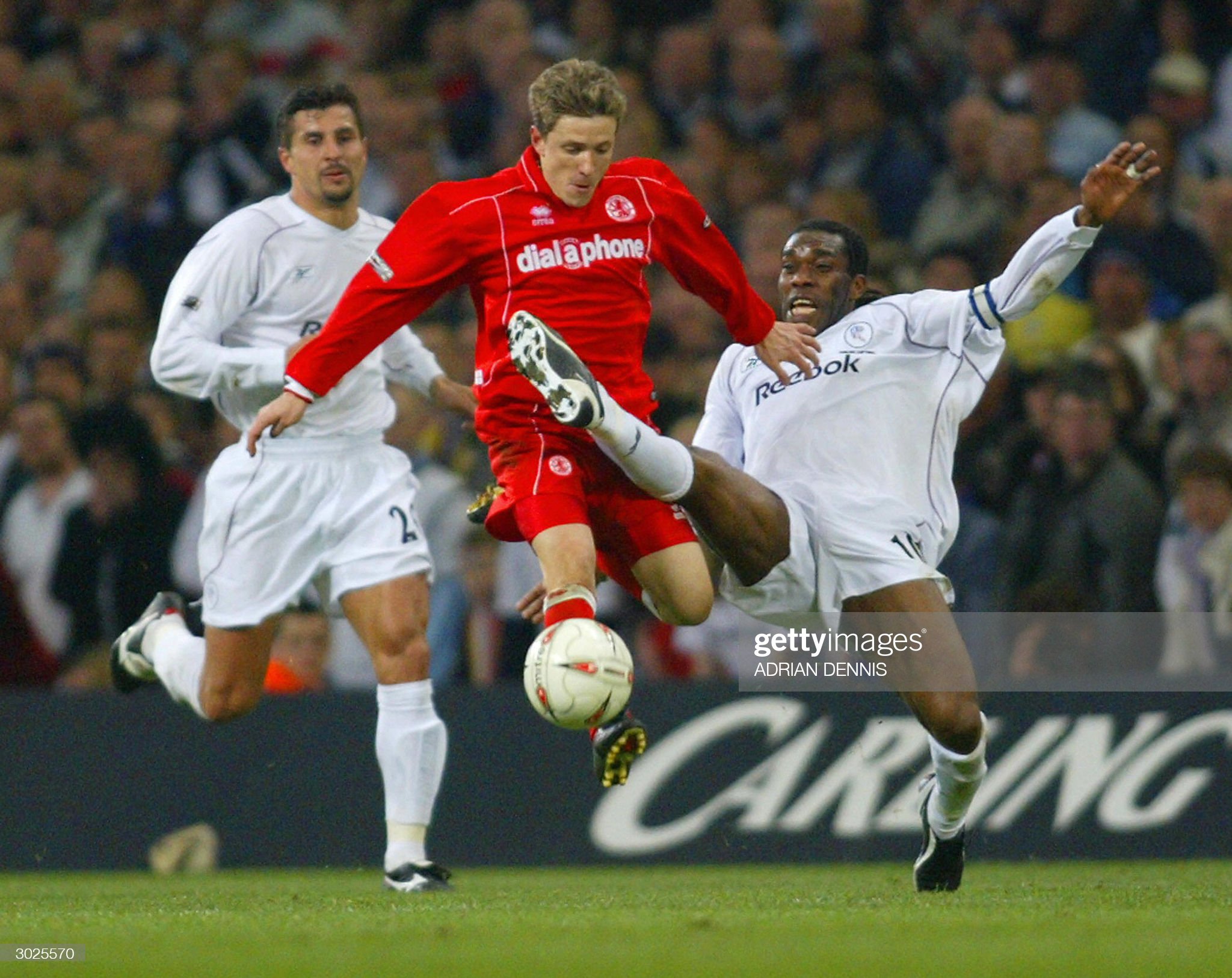 The best Brazilian player to ever play in the Premier League. A statement that remains as true today as it was 18 years ago. Juninho put bums on seats and got them off them faster and more frequently than any player to wear the red and white shirt ever has.
Three separate spells on Teesside, 34 goals, a Premier League Player of The Year award for the 1996-97 season, and a Carling Cup to his name. He is simply Boro's greatest ever player. A rarely seen headed goal against Chelsea in 1997 is considered by most Boro fans as his best goal for the Boro.
The Brazilian floated across the pitch, and was the type who could play on sand and leave no footprints. "The Little Fella" is a living god on Teesside, and is still worshipped on the Riverside Stadium terraces every weekend.
1. David Ginola, Newcastle United 1995-97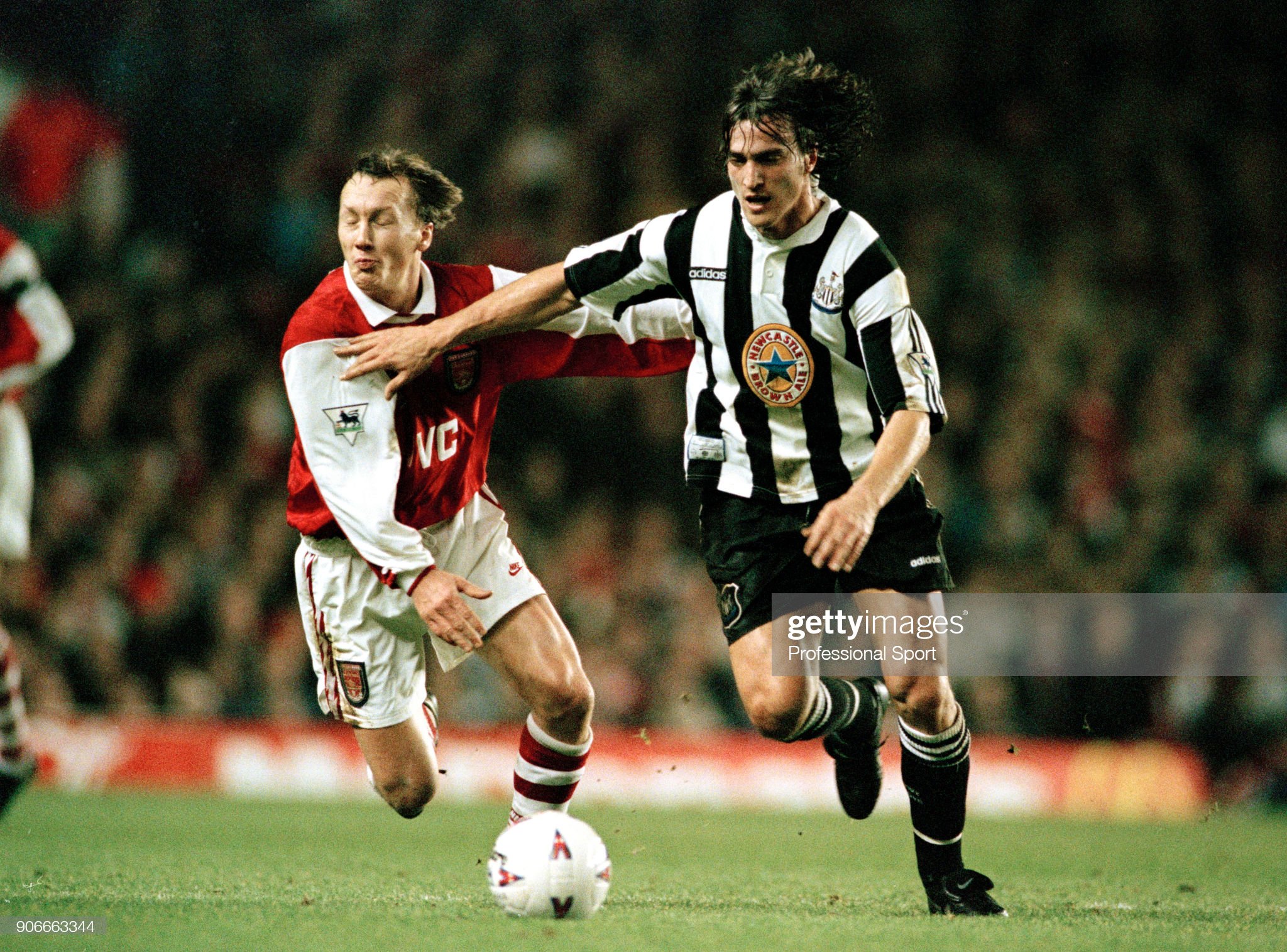 This eccentric Frenchman is not only a staple of footballing folklore on Tyneside, but indeed across England and even the world.
Ginola was a winger who glided across the pitch, and at every opportunity, would look to run at and take on visibly worried defenders as he weaved in and out of people, bamboozling opposition players and fans alike.
He was one of the best players in world football during his time with Spurs and Newcastle, and is one of The Mags' greatest ever players. His unbelievable volley against Ferencvaros in the UEFA Cup is considered by many as his greatest goal in a Newcastle shirt.