Monkwearmouth Year 7s cruise towards 'controlled' thrashing against Castle View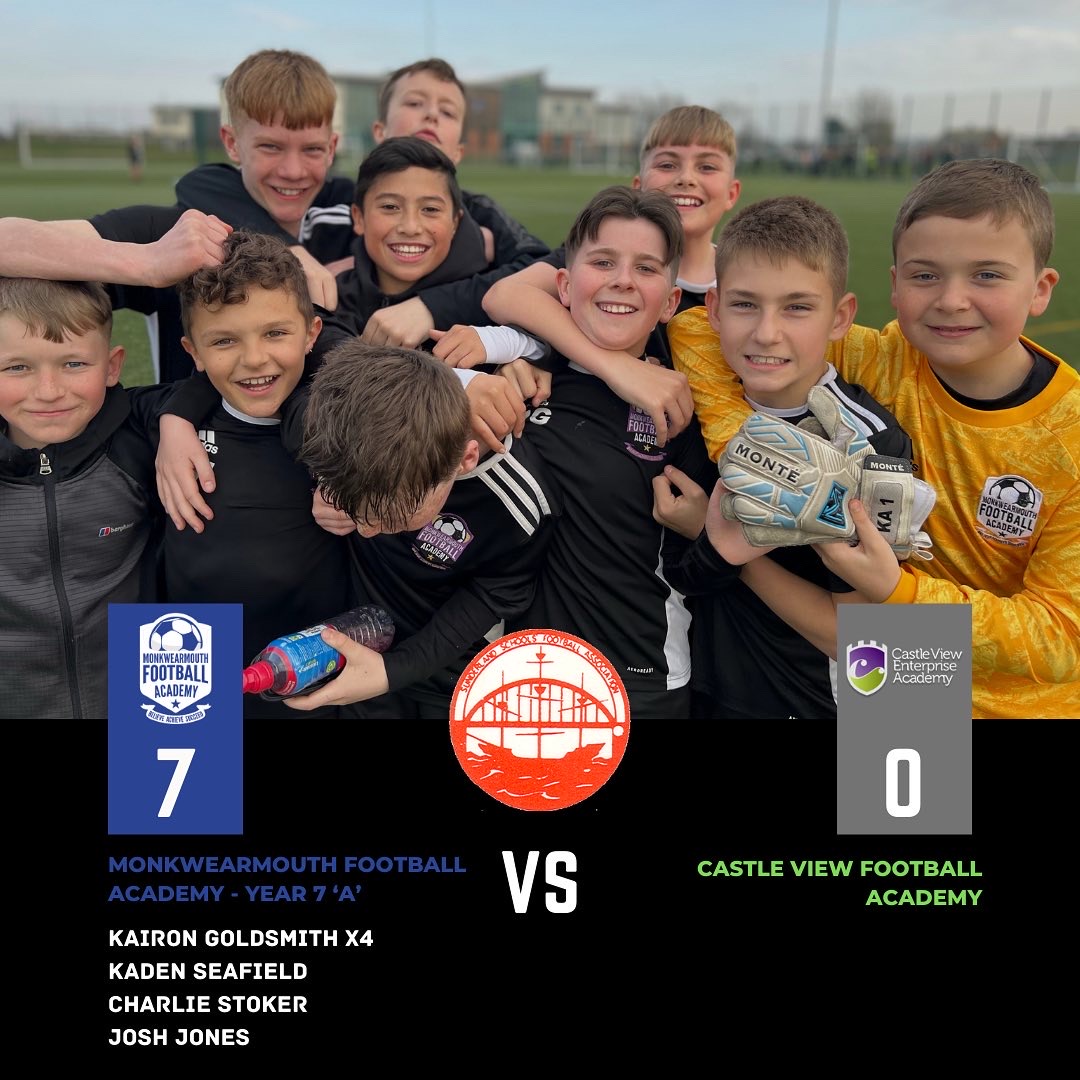 Monkwearmouth's Year 7s emphatically brushed aside Castle View away 7-0 in the Sunderland Schools' League to remain unbeaten in the division.
Kairon Goldsmith scored four on the day as the side edge closer to the title – two wins will seal it for Monkwearmouth's A squad.
Jamie Chandler, head coach, was more than thrilled with the performance.
He told SportsByte: "It was a fantastic team performance and I was delighted with the way we controlled the game.
"Both teams were unbeaten in the League going into the game so we knew it was going to be a tough game. We started the game really bright, creating a number of good openings.
"The goals finally came and some of the build up play and finishes were different class."
Goalkeeper Kyle Austin was singled out for praise by the head coach for his display.
"What was very pleasing," Chandler added, "was our bravery in possession – Kyle Austin's distribution and trust to play into the back three and their decision making in possession gave us a real platform to play how we like to.
"There were some really good individual performances and it was a thoroughly deserved win to keep the lads at the top of the table and just a few games from winning the Sunderland Schools League.
Attention now shifts to the next encounter against Castle View, which should pose a "different challenge" in a few weeks' time.
Meanwhile, Year 7's B-side defeated Redhouse Academy 5-0 – a brace by Ryan Davies as well as single strikes by Olly Williams, Seb Binyon and Fin Hargrave saw Monkwearmouth come out firmly on top again.