Monkwearmouth's Year 10s win Sunderland Schools' League: Jamie Chandler hails 'special young' group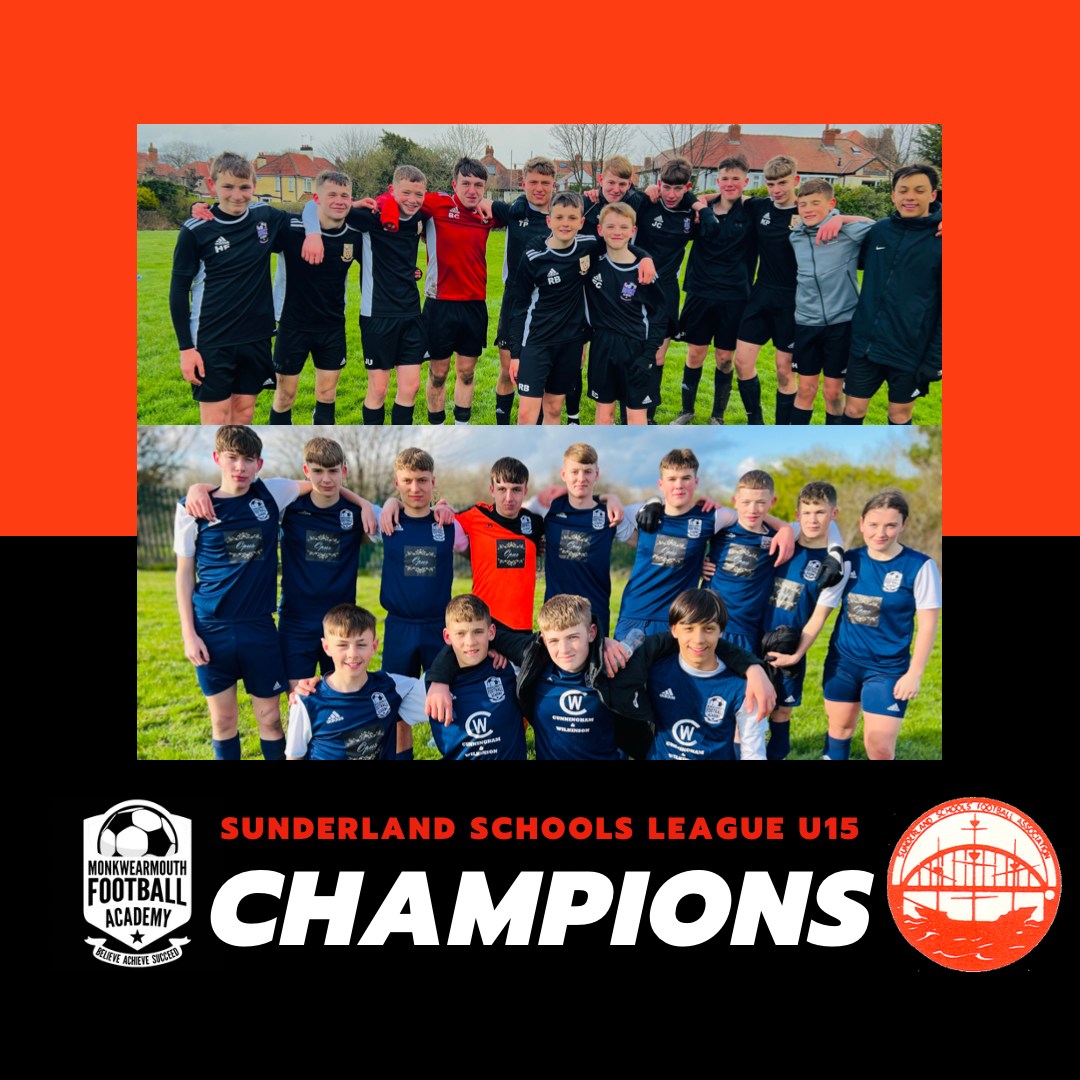 Monkwearmouth's Year 10s successfully fought the Sunderland Schools' League crown, deservedly winning the title against Southmoor on Thursday to wrap up an unbeaten season.
Jack Usher scored a 'worldie' which gave Monkwearmouth all three points on the day.
A statement on the academy's Facebook also gave special praise to the handful of year 9s that joined in – "A huge shout out to the 5 Y9's who stepped up and put in fantastic performances under the guidance of our Y10's. Well done Gabriel Hutcheon, Bernardo Araujo, Evan Clark, Harry Frazer & Ryan Baillie"
And reflecting on the tremendous season Year 10 have had, Jamie Chandler (head coach) had nothing but praise.
He told SportsByte: "I'm absolutely delighted for them once again they have shown immense quality and character which has led to them being successful.
"I have been with the group four years now and the relationships and togetherness we have as a group, including the parents is something that makes me extremely proud."
It hasn't been plain sailing however, as Chandler is happy to explain when looking back at the year gone by.
"We had a real difficult start to the year," Chandler added, "we lost Fletcher Ramsay to an ACL who is an integral part of the group and also a couple of other players along the way.
"This has led to the group having to step up and work even harder for each other as well as take up mentoring roles with some very talented year 9s who have stepped up.
"As the year has gone on that togetherness and team spirit has led them to three trophies and the potential of a 4th in May in the League Cup Final.
But looking forward in the medium-to-long term, the group surely has high hopes when it comes to their own football careers.
"The boys have a very bright future in the game, their character, standards and high values alongside their wonderful ability will take them very far in the game," Chandler continued.
"I'm excited for the League Cup Final and making more special memories with the group. It will be a sad day personally and collectively when this group leaves Monkwearmouth as they are an absolute pleasure and special young people to be around."