Match Report: Sunderland 1 – 1 Rotherham United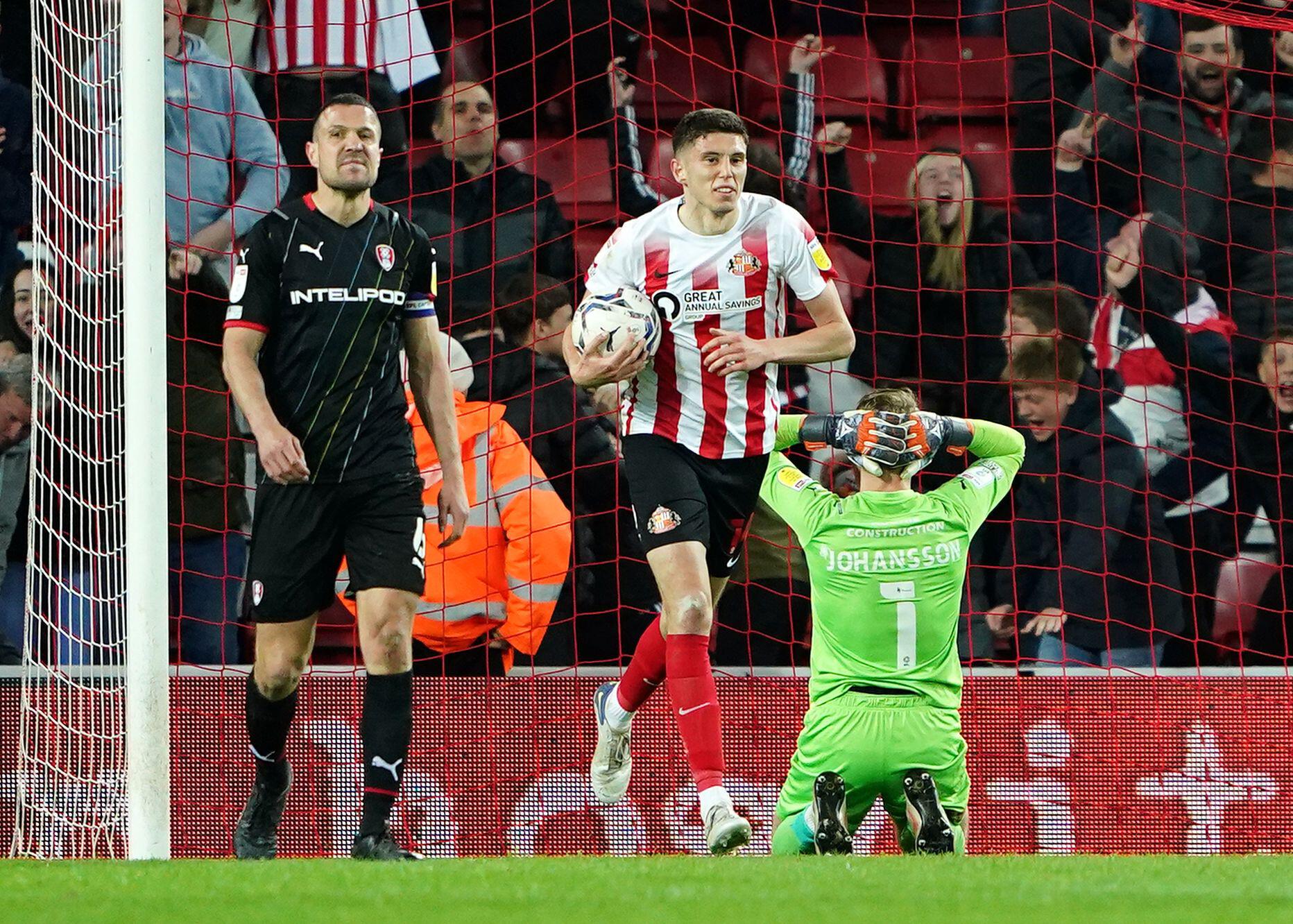 A Rotherham own goal gifted the black cats a point at the Stadium of Light in the League One play-off race. 
Rotherham opened the score-line when Michael Ihiekwe headed the ball into the back of the net in the first half, but Sunderland's persistence eventually paid of when Ihiekwe headed Jack Clarke's cross into his own net.
For Sunderland, it looked unlikely getting automatic promotion, but a win would help make their grip on the play-offs stronger.
However a draw, depending on results around them, would make this Saturday's game away to Morecambe a must win.
Rotherham looked to cement their place in the automatic spots, only being ahead of MK Dons by goal difference.
The first ten minutes was a scrappy, in the middle of the pitch affair with both teams trying to figure each other out.
Sunderland started the half the better team with a few half chances, but The Millers grabbed the first goal in the 17th minute with the first corner of the game saw Ihiekwe head the ball into the back of the net to make it 1-0.
The black cats continued to put pressure on Rotherham as in the 23rd minute, Trai Hume had beaten his man down the right hand side and whipped a good ball into Nathan Broadhead but his effort was cleared by the defender.
Sunderland seemed stable going forward, but completely chaotic and nervous at the back as in the 28th minute a ball over the top to an unmarked Ihiekwe saw his header go well wind.
A nervous Sunderland grew into the second half as in the 68th minute, Luke O'Nien was left to go free rein along the left hand side and crossed the ball into Ross Stewart, who tried to stretch but only just missed the ball.
In the 77th minute, a Alex Pritchard free-kick from 25 yards out looked like it went in but only just skimmed past the post.
The black cats persistence finally paid off, as in the 88th minute, Clarke's cross is met by Ihiekwe who's attempt to head the ball clear rocketed into the roof of his own net to give both teams a point.
All eyes look to Saturday away to Morecombe where it is all or nothing for the black cats in their play-off push.