International Footballer honoured with gold plaque at North East university
Teesside honours Lioness alumni
A new plaque has been unveiled at Teesside University this week in celebration of the achievements of England forward Beth Mead.
It is part of a collaborative scheme between Nationwide and the Lionesses. The initiative aims to recognise organisations which played a key role in the early development of each member of the Lionesses' European Championship winning squad.
Mead, who plays as a winger for England and Arsenal, previously studied BA Sports Development at Teesside, graduating with Honours in 2016. During this time, she balanced studying with playing for Sunderland in the FA Women's Super League.
The Euro 2022 golden boot winner has previously described this period of her life as "tough and hard work juggling study with a full-time football career". She also stated that "the university was amazing and supported me every step of the way".
A special relationship
In a press release following the plaque's announcement, Teesside's Head of Sport said, "we are incredibly proud of Beth and everything that she has achieved. She is a fantastic ambassador for our University and for the region as a whole".
He added, "Beth is a role model for so many young people and we are delighted to have a permanent reminder of her success here at Teesside University which I hope will help to inspire our current and future students."
Despite graduating over seven years ago, the relationship between Mead and the university remains strong. In February this year, Teesside announced the launch of the Beth Mead Scholarship. Intended to support talented female footballers studying at Teesside, the scheme includes a cash bursary and one-to-one mentoring with Mead as well as a whole host of other benefits.
A "reminder to follow your dreams"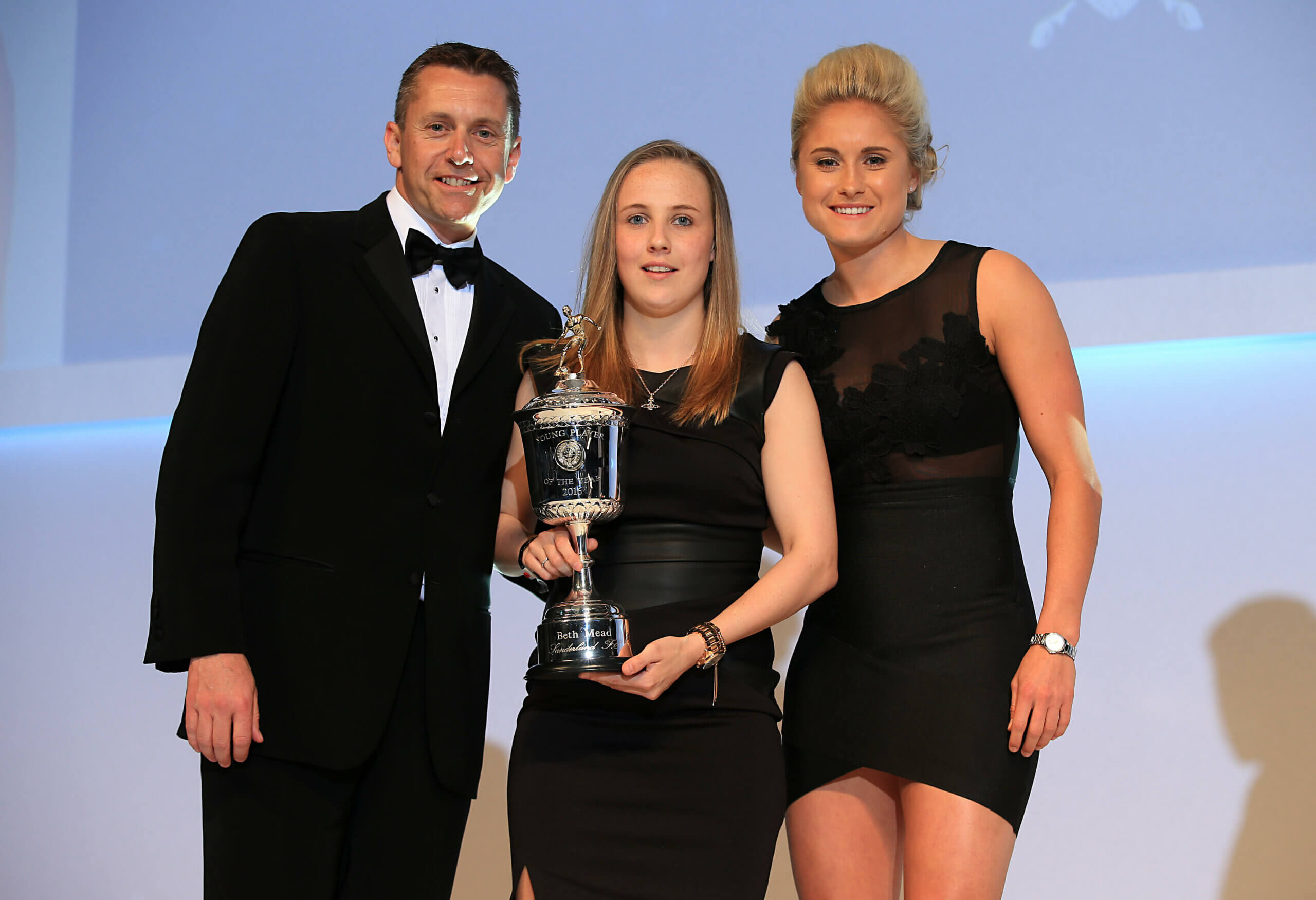 For followers of Mead, the commemorative gold plaque signifies a fantastic achievement for both the player and the region.
Long-term fan, Katie Hume, who has followed Mead's career since she played for Sunderland, approves of the move to honour the Lioness. She said, "I think it's incredible" and referred to the plaque as "a reminder to students that, if you work hard, you can follow your dreams".
On Mead's North East connection, Hume recognises the importance of the region in the development of women's football:
"I think Beth's association with Teesside is massively important. The North East has always been massively influential on the success of the Lionesses, so [the plaque] serves as a reminder to everyone."
A bright future for North East women's football
Beth Mead is not the only member of the Lionesses to get her start in the North East. Sunderland, in particular, has a strong reputation for developing elite female footballers.
Lucy Bronze began her senior career at Sunderland AFC as did the city's own Jill Scott – who was honoured herself by the University of Sunderland in 2018. 
Though no longer hosting a team in England's top flight, the region's commitment to women's football remains steadfast. Championship sides Durham and Sunderland have seen a significant increase in fan support this season. And Newcastle United Women, who currently sit in the fourth tier after narrowly failing to win promotion last season, have found new owners in NUFC.
It is not just clubs who are strengthening their ties to the sport. In order to help further develop women's football in the region, the University of Sunderland have teamed up with Mead's former club to offer a new scholarship opportunity. In doing so, the university is hoping to "uncover the next Bronze, Mead or Scott".
The North East has long been a hotbed for footballing talent. Therefore, the Beth Mead plaque serves as a reminder of the area's previous and prolonged significance in the growth of women's football.