Chris Wilder sacked by Middlesbrough: Rob Edwards early favourite but Sean Dyche, Carlos Corberan tipped by odds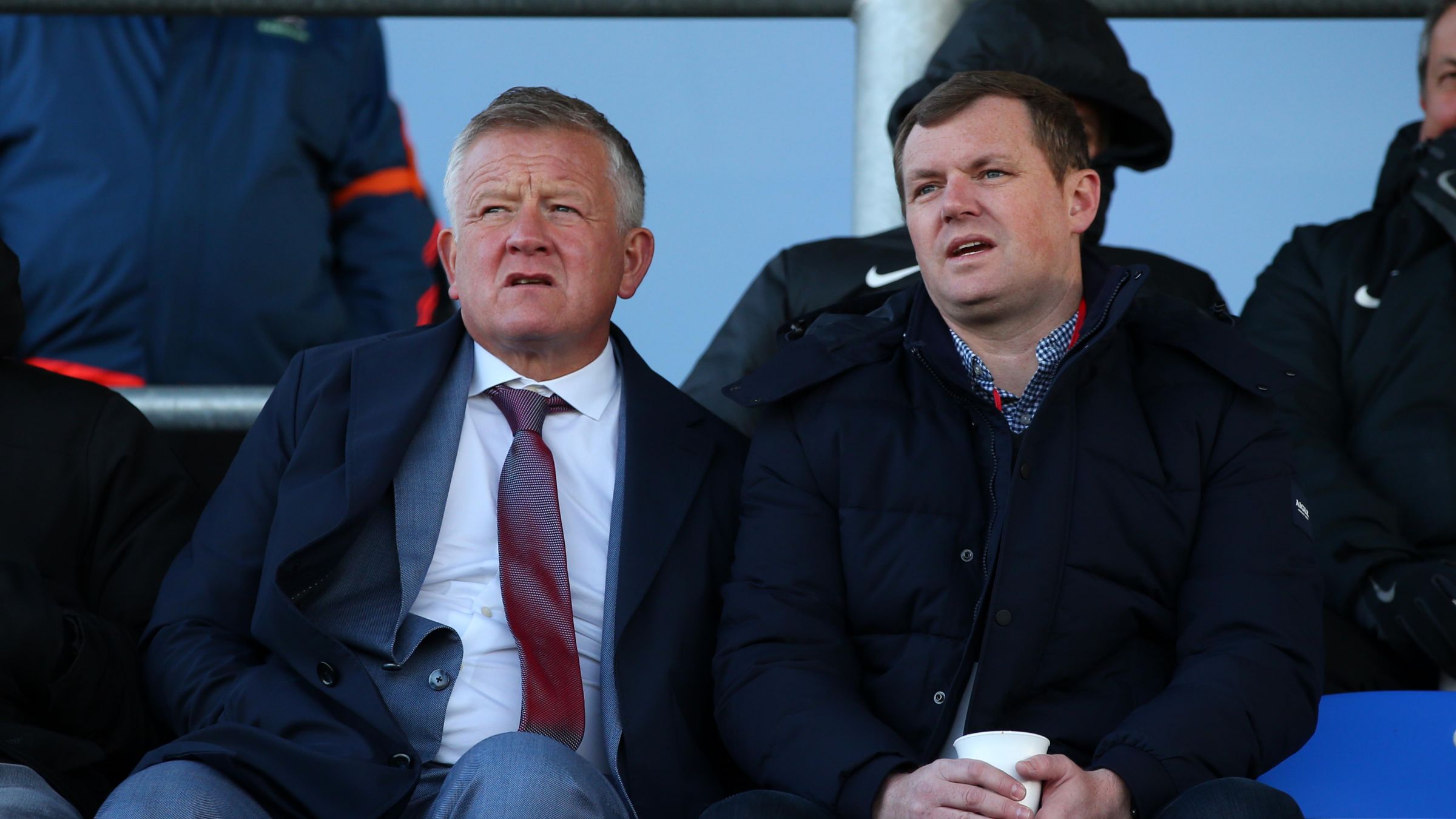 Recently-departed Watford head coach, Rob Edwards, is the early favourite to succeed Chris Wilder as Middlesbrough manager according to bookmakers.
Wilder left the club on Monday morning, leaving Boro in the bottom three after 11 matches, picking up only 10 points.
Burnley icon Sean Dyche is popular among some while Carlos Corberan – who left his post as Olympiacos manager in September – took some punters by fancy.
SportsByte takes a look at the latest manager odds according to Oddschecker which are accurate as of publication.
---
Rob Edwards – 3/2
Edwards left Watford on 26 September, after managing the Hornets for 10 games, as the team sat 10th in the Championship.
Following an acrimonious split when he chose to leave title winners Forest Green Rovers to the recently-relegated outfit, it is hard to ignore the reputational hit Edwards may have suffered.
But if he has proven himself a Championship-capable head coach, taking on the Boro job might be a blessing to show those he can fight it out in the second tier.
Sean Dyche – 8/1
Dyche has become the unanimous candidate for most second-tier vacancies since he left Burnley in April.
And while his former side did not survive, his perceived overachievement has won plaudits nationwide despite adopting a more pragmatic style of play.
The Teessiders have tried for many types of managers: the young (Jonathan Woodgate), the experienced (Neil Warnock), the successful (Wilder, before arriving had never left a team in a worse position than he inherited).
It would be fascinating to explore whether Boro are interested in Dyche, even if some fans might definitely want him in the home dugout.
Carlos Corberan – 9/1
Corberan is an interesting case: he was appointed Olympiacos manager this summer but lasted a handful of matches before leaving mid-way through September.
His work with Huddersfield cannot go undercredited, for taking a team who were staring League 1 directly in the face, to the play-off final in only two seasons.
Although it took time to get up and running, fans needed to trust the process when it came to the managerial rookie – who had never managed a club before taking on the Terriers role.
Marcelo Bielsa's former coach at Leeds might be an inspired choice if the Middlesbrough board play their cards right.
Leo Percovich – 16/1
Leo Percovich is Middlesbrough's current caretaker manager, who is tasked with guiding the team out of the relegation zone while under his stewardship.
He is no stranger to the club, as he worked for many managers in two spells as coach, including Aitor Karanka's Premier League ensemble, Woodgate's inexperienced management and Neil Warnock's experienced challenge.
Percovich is a fan favourite and it may be worth visiting him as a measure of stability rather than appointing from outside the club.
Scott Parker – 16/1
Scott Parker is a promotion specialist, having taken both Fulham and Bournemouth to the top flight during his tenure.
It can be argued he inherited strong and recently-relegated sides with the most cash to work with. It might be claimed his style of play is inherently unattractive and ineffectual.
You might even mention the 9-0 defeat his Bournemouth side suffered against Liverpool in August which ended his reign in the south coast.
There is no guarantee what a manager might achieve even given their past, and while a likeable man to some it might be hard to overcome possible biases that Cherries and Cottagers fans might deliver.
David Wagner – 20/1
David Wagner took Huddersfield Town to the Premier League for the only time in their history, and gave them their first top-flight season in more than 50 years.
He is rightfully remembered in true acclaim by Terriers supporters for achieving the unexpected, and the manner they gained promotion might not be matched for a long time.
They secured promotion without scoring a single goal, relying on two penalty shoot-out victories, firstly against Sheffield Wednesday then later Reading in the final.
Since leaving Huddersfield in 2019, he has taken on the Schalke and Young Boys jobs but left both opportunities soon after having generally underperformed given their early-season hopes.
---
Middlesbrough fans, who do you want to replace Chris Wilder as head coach? Let SportsByte know through their social media pages!