Monkwearmouth FA Year 10s bounce back from National Cup defeat to progress to next round of the County Cup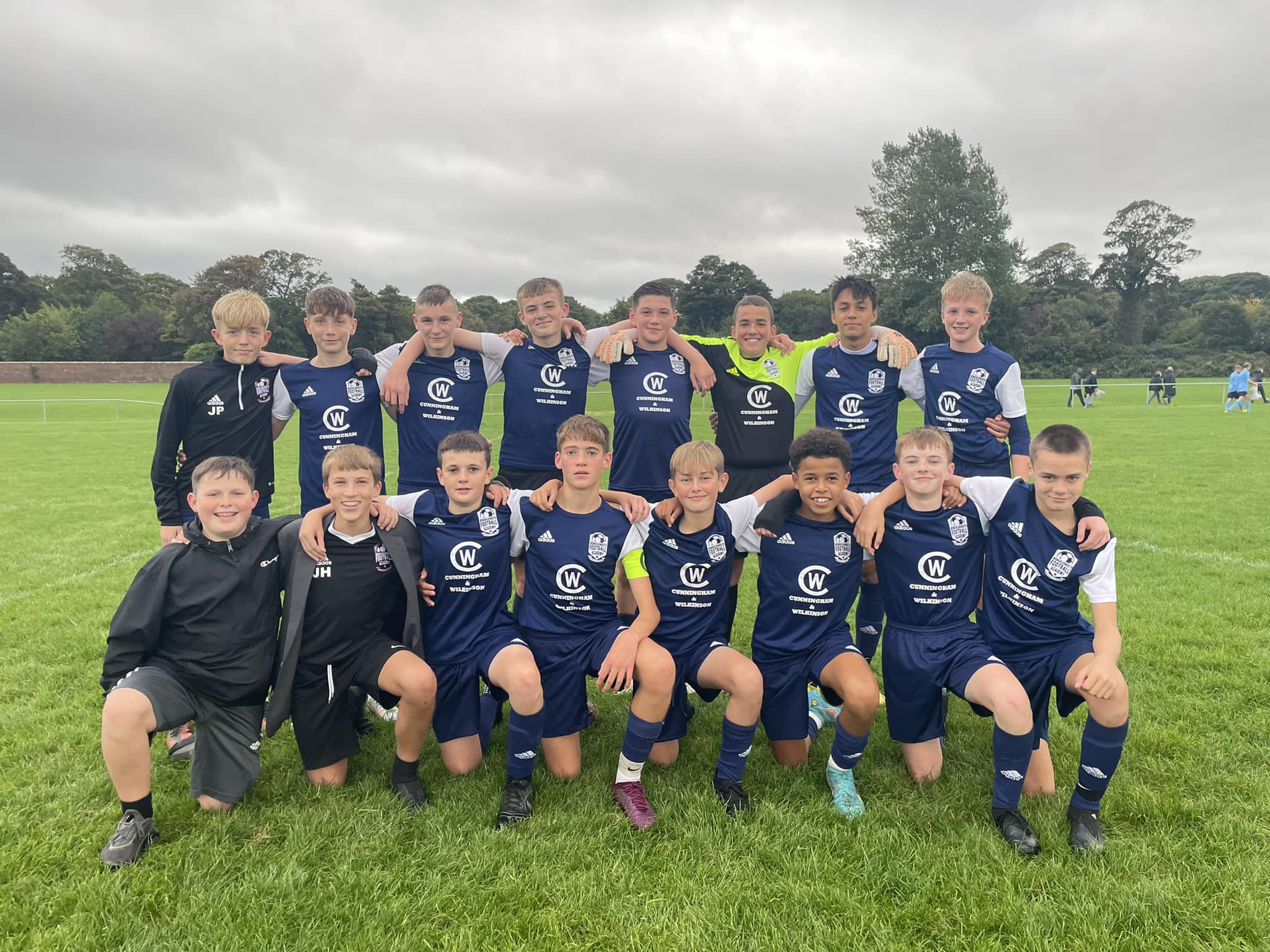 Monkwearmouth FA's Head of Football, Josh Akal, took real positives from his Year 10s win against St Leonard's in the county cup, a result which built upon last week's 'tough' departure from the national cup.
Bernado Araujo's brace complemented Jesse Nelson's strike which gave Monkwearmouth the win and a result which was sorely needed following the English Martrys game prior.
Year 10 were knocked out of the national cup in the first round, falling short 4-1 away against the school from Hartlepool.
Akal told SportsByte: "The Year 10s found it tough last week after exiting the national cup in the first round against an extremely strong English Martrys side.
"They bounced back this week with not only a positive result but a superb performance.
"We enjoyed large spells of possession during the game, playing some outstanding stuff.
"Despite going a goal down twice in the game, we showed great character to come back and earn the victory, putting ourselves in the hat for the next round."
He went on to hail the team's outstanding resilience and motivation which played its part in the victory.
"For me it was all about the attitude and commitment we showed when the game got tough," Akal added.
He continued: "[This was] Something as a group we highlighted over the last six months which is a department that we could be better in.
"The boys rolled their sleeves up, stood up to the challenge and battled against a strong St Leonard's team to earn themselves the victory.
"There's been a brilliant buzz around the group this week after this performance and that's the most pleasing thing," Akal said before concluding that he is "really looking forward to seeing the boys out on the pitch again."