Northumbria Men's 3rds 11-0 Sunderland Men's 3rds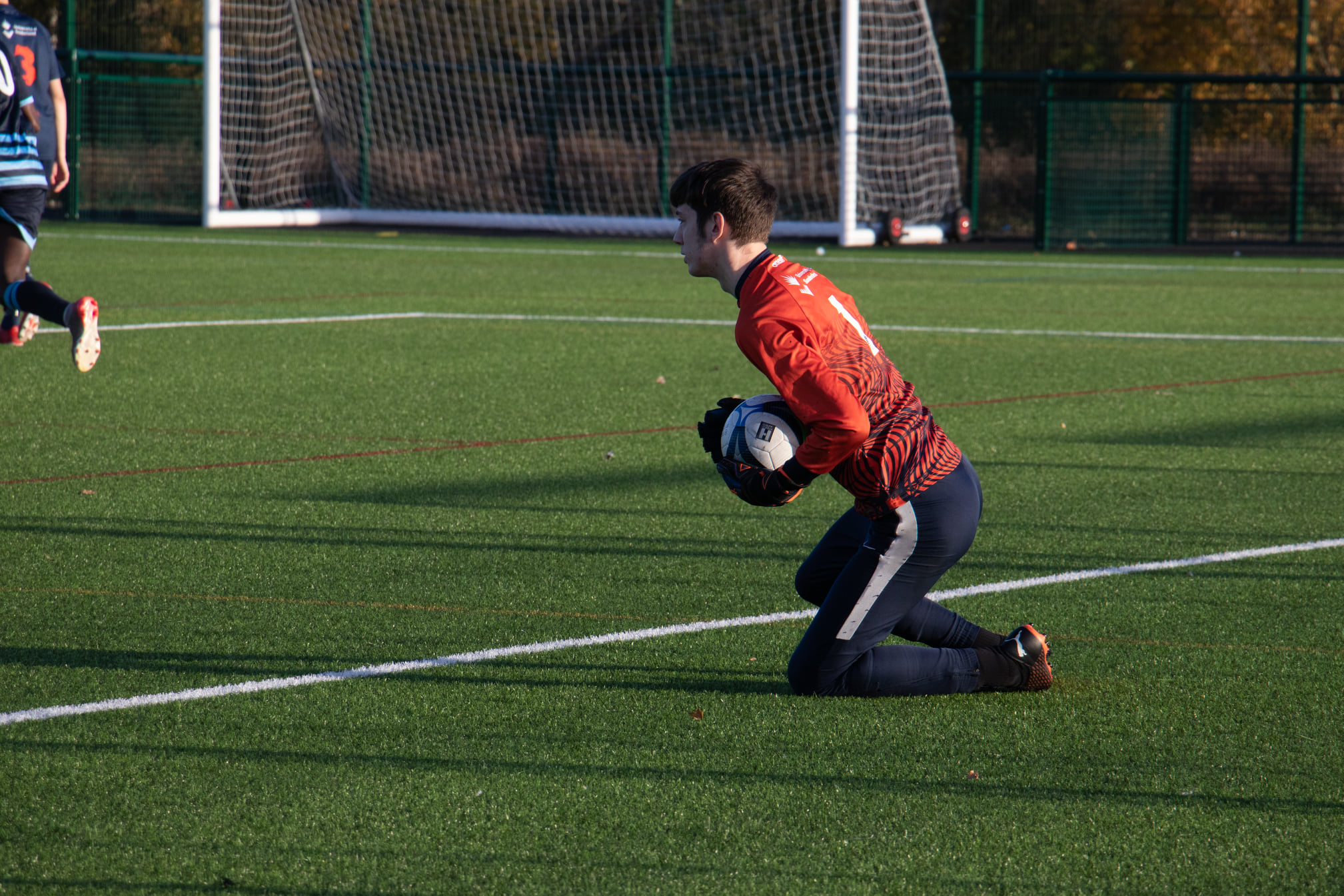 Northumbria eased to a convincing victory, which leaves Sunderland 3rds still waiting for their first league victory of the season.
Five first half goals put the result beyond doubt, with Northumbria's relentless attacking display only strengthened with six goals after the break.
The host got the perfect start as four minutes in a long range effort deflected of Yasen and looped over Luca Killich into the top corner.
Northumbria kept up their dominance as Killich was called into making a great save at his near post from a low effort on the edge of the box, and another great curling strike smashed off the post.
Their lead was doubled 17 minutes in after a searching ball found Northumbria's right winger who calmly finished off the brilliant team move.
The third came only a minute later as a cross from the right was headed home from the six yard box.
Sunderland then started to gain a bit of control in the game as Harvey Hinkler produced their first effort on target after his snap shot was easily gathered by the goalkeeper.
Northumbria should arguably have been reduced to 10 men a minute later after a last man foul on Ajayi.
Elliot's strike from the resulting free kick was saved by the goalkeeper.
The hosts regained their dominance in the game and had their fourth which came through a dubious penalty call that was slotted home sending the goalkeeper the wrong way.
The fifth first half goal came four minutes from the break as the hosts again scored from a cross, this time it was volleyed past Killich.
Northumbria's fine touch in front of goal continued as three minutes into the second half they scored from a rebound with Killich making another great save from the original effort.
The hosts got the seventh and eighth of the afternoon in quick succession 60 minutes into the game.
A corner was headed home at the front post, took a deflection on it's way past the goalkeeper, four minutes later.
The hosts made it double figures in the last five minutes, after the game was stopped briefly after a Northumbria player seemed to pick up a nasty injury in a 50:50 challenge.