Newcastle Mens 2nd 7-8 Sunderland Mens 1st- Match report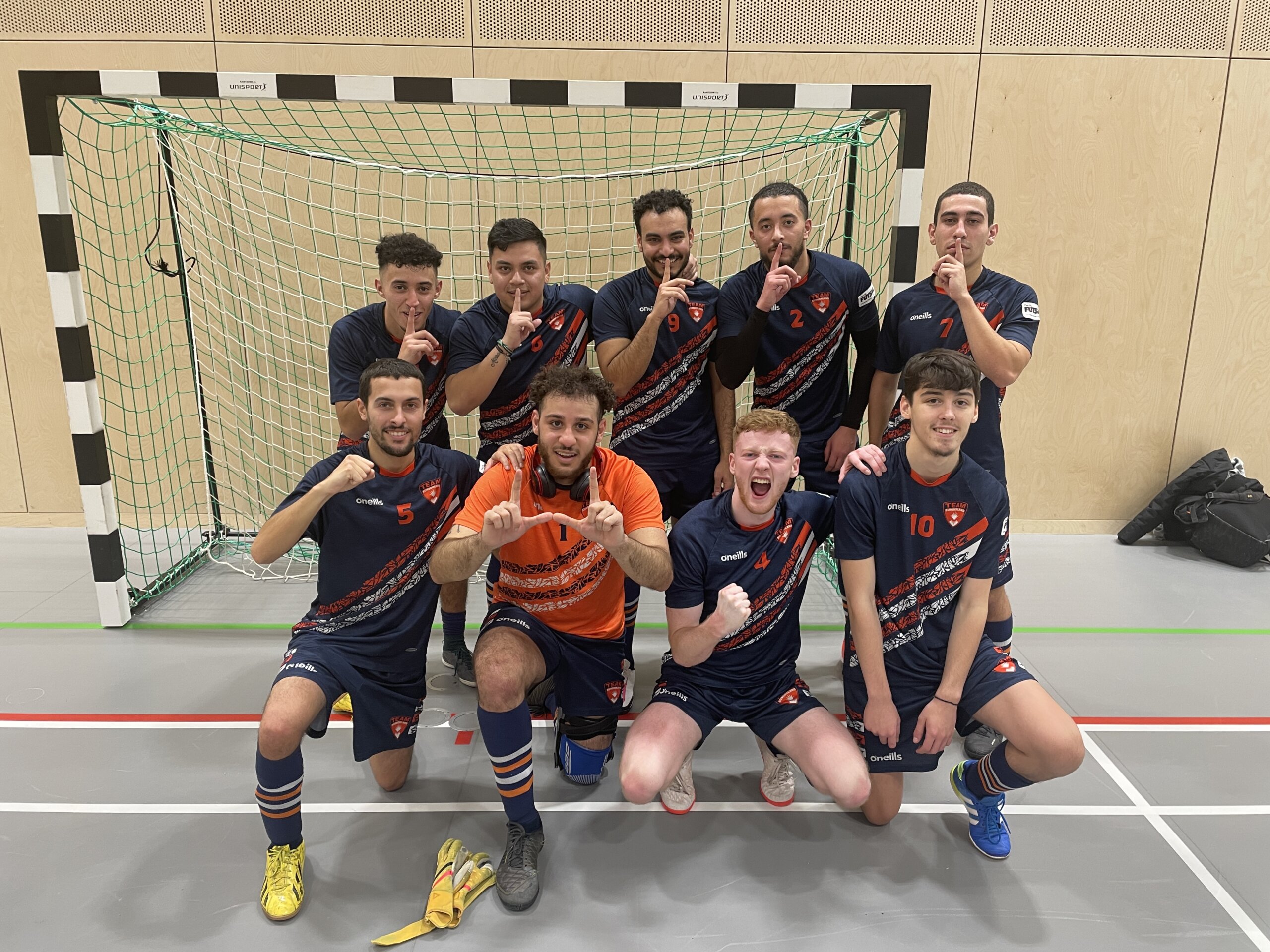 Sunderland Mens 1st picked up their second win of the season after a spirited comeback against Newcastle Mens 2nd in a thrilling local derby.
Newcastle started better than Sunderland, they struck the post a minute in before they broke the deadlock in the fifth minute. Newcastle doubled their advantage shortly after. They went three up midway through the first half. A side footed shot went under Flo Khozam and summed up a poor ten minutes from Sunderland. The visitors got off the mark when David Rizk fired a rebounded ball into the net a minute from half time.
The hosts extended their lead after the break, but the Wearsiders responded in the 25th minute when Louis Young slotted home a left footed effort. Newcastle went 5-2 up when a toe punted effort nestled in the bottom right corner of the Sunderland goal. In the 29th minute, Rizk got his second. He received the ball just inside the Newcastle half and curled it into the top corner of the goal which was the spark that Sunderland needed.
Three minutes later, Goncalo Alaves made it 5-4 after the ball broke to him inside the box. The visitors equalised straight from kick off, Miguel Rueda sent a powerful shot to the keeper's left. Five minutes from time, a galvanised Sunderland took the lead after a long throw from Khozam landed at Mark Mallouks feet who fired a half volley past the Newcastle keeper. The home side drew level just a minute later.
The winner came with three minutes to play, captain, Josh Wharry fired the ball into the roof of the net and sent his teammates into ecstasy. Sofian Latrash then showed some good skill and squared the ball to Mallouk who made it 8-6 when he side footed home from close range.
With a minute left, Newcastle scored again after some good build up play which made for an exciting end to a pulsating derby match.
The result means that Newcastle will stay bottom of the division, but Sunderland will climb to third should other results go in their favour.