Steph Houghton awarded Freedom of the City of Sunderland: "I'm so proud to call Sunderland my home!"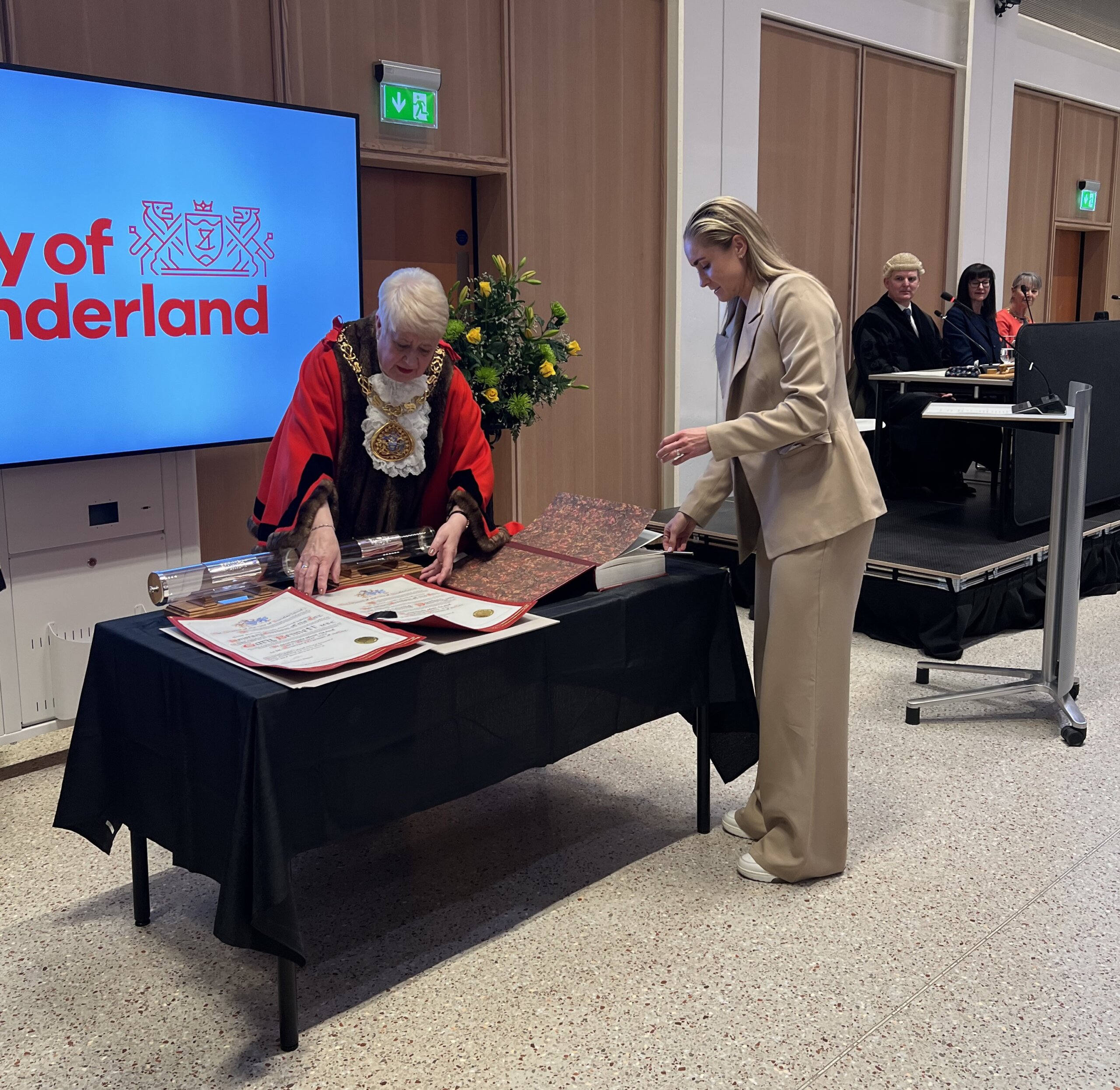 Former Lionesses captain Steph Houghton has vowed to never forget her roots as she was given the Freedom of the City of Sunderland at an extraordinary council meeting on Wednesday.
Houghton, as well as England teammate Jill Scott, and anti-racism ambassador Gary Bennett, were awarded with the titles at a meeting convened at Sunderland City Hall in recognition of their efforts as role models for the people of Sunderland.
Upon receiving the honour, she said: "First and foremost I want to say I'm so humbled by this award and I would like to thank everyone that has been involved tonight and the planning of this ceremony, and a big congratulations to Gary and Jill for being unbelievable ambassadors for the city, and heroes to me as well.
"I'm so proud to come from the north east, and Sunderland has played probably the most important part of my career.
"To be able to be given the opportunity to wear them red-and-white stripes and play for Sunderland is a dream come true."
The Manchester City star went on to thank the people of Sunderland, who she says has "something special about them", while going on to recognise the value of support for women as the world celebrates International Women's Day.
"It taught me with hard work," she continued, "commitment and passion, you could actually do anything you wanted and achieve anything that you wanted.
"I know how proud you are of me, and this award is for you. Another thanks for the amazing award; I am so honoured to receive it and call Sunderland my home.
"I have not, and will not, ever forget my roots."
The event was livestreamed which is playable on the link attached, and more content on the event – including a follow-up interview with Houghton after the event – will be published shortly.