Heaton Stannington Warm Hub: The Non-League club helping out its local community this winter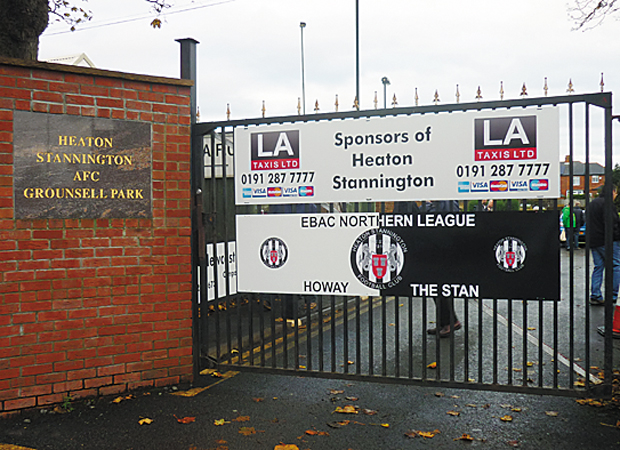 With the United Kingdom's population experiencing endless industrial strikes, baltic weather and sky-rocketing energy costs, a lot of people are struggling to achieve even the basic standard of living this winter, in what has been a tough year for many.
Some communities however are doing what they can to help those most in need. Heaton Stannington Football Club, who are members of the EBAC Northern League Division One, have begun to open their doors every Tuesday lunchtime to act as a 'Warm Hub' for the local community.
Between 12 and 3, the clubhouse opens to provide a warm shelter for anyone who may need it, providing free soup and hot drinks, wifi and TV's for those who want to use it. Having now been run for three weeks, the scheme is starting to attract more attention, with the club receiving lots of positive feedback and support online.
James Colwill – Chairman of Heaton Stannington FC, explained the hub's purpose and why it's more than just a place to warm up:
"We have been working hard on our community initiatives – we have had a relatively successful 12 months on the pitch as well as off the pitch in terms of fan engagement, so we thought this would tie in exceptionally well with what we want to do as a club which is to be a community hub – to not just be football based.
"It is not just about the cost of living crisis, but also about mental health or people who just want a chat. The country is still in a sort of post pandemic phase – some people could be unemployed or others could be struggling at work. There is not many industries that are not striking at the minute and that shows the instability of the work force.
"It is entirely open doors for anyone and everyone if they feel they need it."
Staffed completely by volunteers who give up their spare time, James explained the gratitude he has for those that have supported the scheme:
"It would not happen if it was not for them, but that is Heaton Stannington Football Club through and through.
"We try as much as we can to support them, speaking and liaising with Newcastle City Council to try and up skill our volunteers so they can go out and start learning how to have the difficult conversations with people – just to try and make them as comfortable in the environment as possible.
"I get blown away by the passion our volunteers have. When this initiative was initially discussed we had lots of discussions about how it would be staffed and what would happen if lots of people turned up, and things like how we are going to make the food. But one by one we had – "I'll do that, I'll do that" – and I was blown away by the support. You will never know how much some people give until it comes to things like this."
The club have said that the scheme will run for the foreseeable future, with The Stan setting a superb example of how to engage with their local community, all whilst helping those who need it in the process.