"A fantastic advert for our programme" – Football coaches speak following first Tyne Coast Trust derby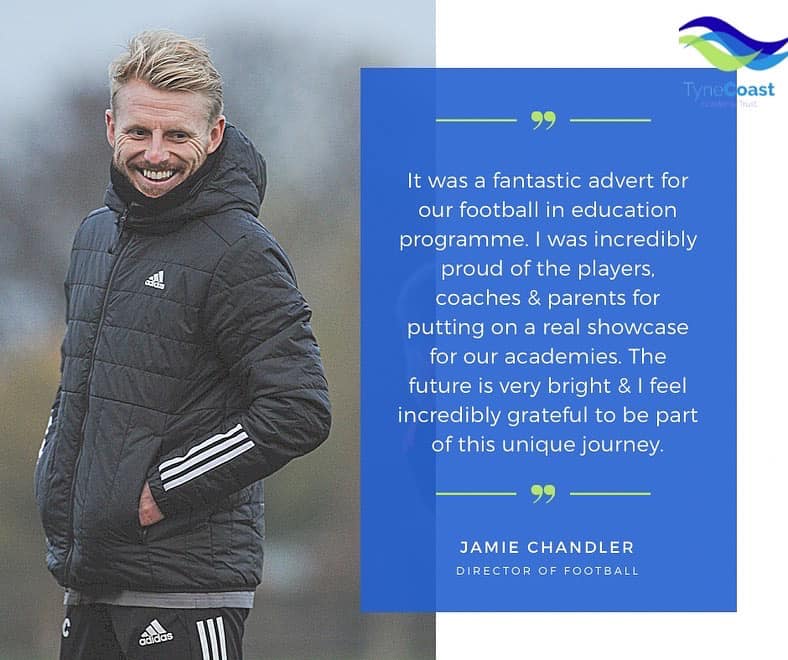 A string of football coaches have hailed a derby match between two football academies as a "fantastic advert" for the programme they have running.
Monkwearmouth Academy faced Walker Riverside Football Academy, both of which are part of the Tyne Coast Academy Trust, and the hosts came out 3-2 winners to progress to the sixth round of the national cup.
Jack Patterson, Tai Weston and Ryan Mota scored for Walker Riverside while Fin Dixon and Tom Dorgan put themselves on the score sheet for Monkwearmouth's Year 9s.
The reaction to the match couldn't be more pleasing from both sides, however, and the appreciation was there for everyone to see with regards to the way both teams conducted themselves.
Rhys Evans, Walker Head of Football said: "On reflection of last night's game, it's one I wished we could have videoed. It was a great advert for our academy, with some fantastic football played by both sides.
"The game was played the right way and the attitude of every player involved was the most pleasing thing for me. I fully believe is a scout came to watch from outside the area, they would have never believed it was a school game with the amount of quality on show – it was more like a county or a district game."
And Josh Akal, Monkwearmouth's Head of Football, added: "We couldn't be prouder of the Monkwearmouth Year 9s. Each and every one of the players left everything out there on the pitch and gave everything. They are a credit to the school and their families.
"This group has shown us what togetherness looks like both on and off the pitch; they drive each other to be better students, players, and young people on a daily basis.
"Congratulations to Walker, and we wish them the very best in the next round in the national cup: an outstanding team of players and coaches and we look forward to meeting up again soon."