Seaham Red Star 0-3 West Auckland Town: Depleted Seaham force visitors to work hard for victory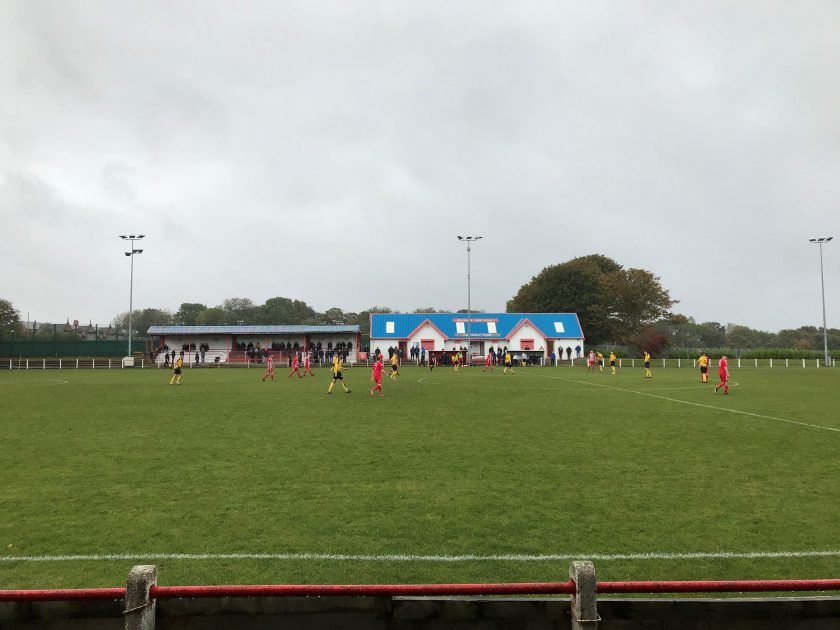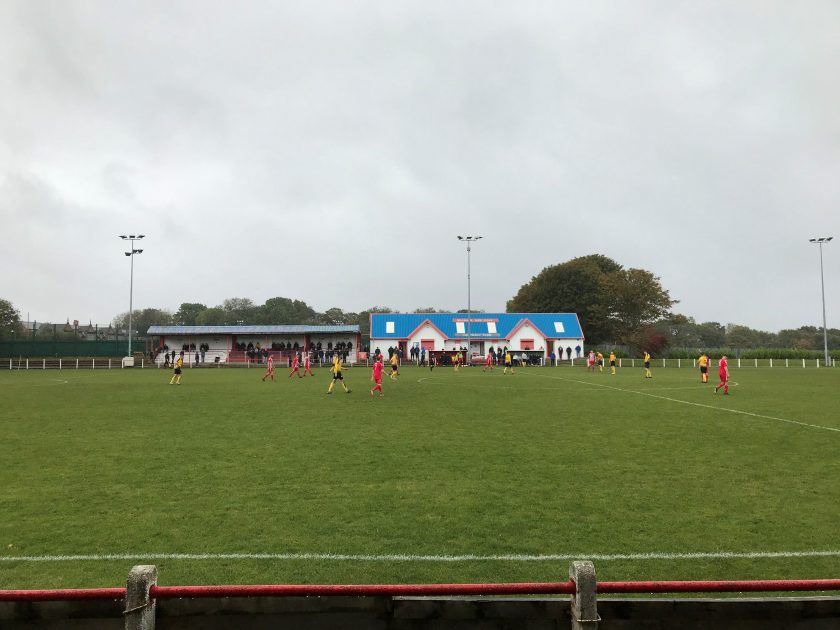 Seaham Red Star 0-3 West Auckland Town
Ebac Northern League Division 1
Saturday 19th October 2019, 3pm BST
Ferguson Motor Repairs Stadium
David Dowson's early strike, followed by late ones from Adam Mitchell and Jamie Cobain, were enough to see off the Star on Saturday but the visitors were made to work harder for the three points than many may have anticipated, with the hosts forced down to a squad of 14 through injury and availability issues.
"We had nine players missing today so, if I'm being honest, before I came here today I expected not to win the game," reflected Mark Collingwood post-match.
Given the circumstances though, the Seaham boss was justifiably buoyed by a lot of what he'd seen on a damp afternoon at the Ferguson Motor Repairs Stadium:
"But having five players from the under-18 set-up play the game today and feature today and one of them being our reserve goalkeeper who played 40 minutes at right-hand side of midfield, where he's never played before in his life, it's testament to the players, how they kept going."
It was clearly never going to be an easy afternoon for The Star against the side who now sit seventh in Northern League Division One. And that notion looked set to be proven right when Dowson sharply poked home an inviting cross from the left in the sixth minute to put West in-front.
They remained in the ascendency. Liam Hegarty, Mitchell and Alex Francis all had shots from range in the next 10 minutes, with only the latter's forcing Chris Bannon into action.
The goalkeeper had to work considerably harder in the 17th minute, though, when his clearance was charged down and only the brave covering challenge of Matthew Tumilty — along with a slightly sticky goalmouth — enabled him to race back in time to gather the ball before it rolled over the line.
Tumilty was badly injured in the process, something which only added to the impressive nature of that piece of defending but also, of course, meant more injury worries for the hosts.
He was replaced by Jacob Dow but he too would be forced off a few minutes into the second-half, leading to Steavens' admirable stint outfield. Collingwood will surely be hoping that all the season's bad luck is simply being used up in its opening few months.
Daniel Greenfield guided a shot just over after a superb run and pull-back by Francis in the 25th minute, while Bannon made an excellent save from a one-on-one 13 minutes later.
Richard Coulson so nearly capitalised on the good work of his goalkeeper when he himself went through soon after but visiting stopper Shane Bland somehow managed to smother his effort when he appeared to have been rounded by the Seaham man.
The hosts finished the half well, with Dan Wilson seeing a shot from 18-yards deflected narrowly over in the 41st minute, while his low-cross in the 44th forced a defender into a good clearance on the stretch.
There was less goalmouth action in the second-period until its latter stages, which was again testament to the level of work-rate and performance in The Star's ranks, but the consistent probing of Gary Forrest's side eventually paid off.
When the ball came to the feet of Mitchell in space and 25-yards out with 15 minutes of normal time to go, he had no hesitation.
The Number 11 worked the ball out of his feet and then whipped a sublime right-footed shot into the top-right corner. Bannon, this time, could do nothing to keep it out.
Given the level of effort put into keeping the deficit at one it was perhaps understandable that the hosts conceded a third just a couple of minutes later, when Cobain did well to force home a cross from the left. But they still refused to cave in in any way in the final 15 or so minutes, as it might have been easy to.
The scoreline remained at 0-3 and even that, in the end, felt a little harsh on the home side.
It may have been a far from ideal day for Seaham, who remain bottom of the division but with games in hand on some around them, yet it would be fair to say that they probably made the best of the circumstances they were faced with.
Such an experience, for better or for worse, will probably prove good preparation for Tuesday's visit of Horden CW in the Durham Challenge Cup.
"It'll get harder," explained Collingwood.
"We've got Matty Tumilty who's picked up a bad injury today, he's out. We've got Scott Young suspended on Tuesday. We've got Matthew Wade who's played today and was fantastic, we've got him on night shift — seven-till-seven — so he cannot play. So, it gets no easier, it gets harder.
"There'll be more than five featuring from the under-18s on Tuesday. Who we got coming back? Probably one, Liam Gillesphey who's a big player for us.
"But, you know what it is, it's games like that that sort of show you what you've got and that brings out the men from the boys. So we'll just take it day-by-day and see what's what."
Seaham Red Star (4-2-3-1):
1. Chris Bannon; 2. Scott Young (YC), 4. Matthew Wade, 5. Matthew Tumilty (Dow, 20'), 3. Paul Weldon; 6. Paul Gardiner (C), 8. Tom Lawson; 7. Joseph Hailes, 10. Morgan Dart, 11. Richard Coulson; 9. Dan Wilson
Substitutes:
12. Jacob Dow (Steavens, 54'), 14. Taylor Richardson, 16. Jacob Dow, 17. Aaron Steavens (GK)
Manager: Mark Collingwood
West Auckland Town (4-4-2):
1. Shane Bland; 2. Liam Hegarty, 5. James Harwood, 4. Jamie Cobain, 3. Lewis Dodds (C); 7. Aaron Thompson, 6. Daniel Greenfield (Bell, 65'), 8. Alex Francis, 11. Adam Mitchell; 9. David Dowson (Guy, 78'), 10. Amar Porewal (Burnicle, 83′)
Substitutes:
12. Adam Burnicle, 14. Callum Guy, 15. Ross Colquhoun, 16. Anthony Bell, 17. Rees Greenwood
Manager: Gary Forrest
Referee: Alex Clarke
Goals:
Seaham Red Star:
N/A
West Auckland Town:
Dowson (6')
Mitchell (76')
Cobain (78')