Formula E- Round 2- Diriyah double header: A dance in the desert?
Formula E returns to Saudi Arabia and the UNESCO site of Diriyah for a double header this weekend on Friday and Saturday for what should be an enthralling night time double header. We preview below.
The track: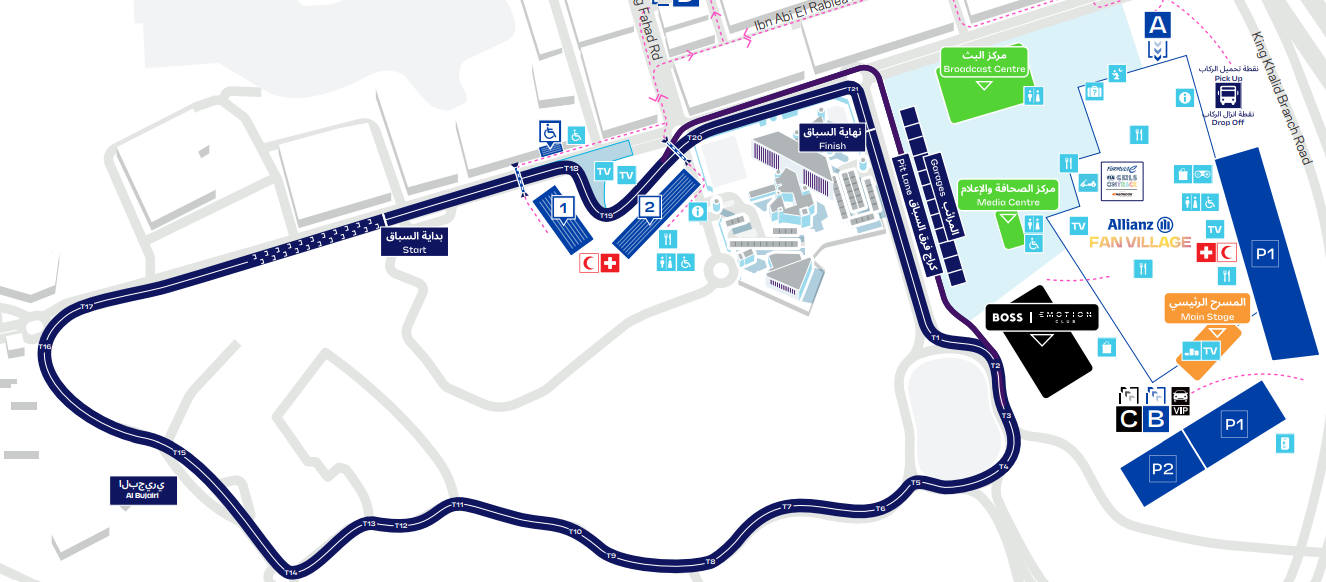 The track provides one or two opportunities for overtaking, for example, down the back straight (used as the start line) into turns 18 and 19 along with some tricky sections including the rollercoaster-esque section at starting at turn five and coming to a close at turn 13. These combined should provide some classic racing which this track is accustomed to bringing to the party.
What's the format?
With the weekend being a double header, FP1 will take place on Thursday afternoon then FP2 and qualifying and race on the Friday. The Friday format is also copied on the Saturday with FP3, qualifying and of course the race.
Who won last year?
The same double header format was used in 2022, so this meant there too were races on the Friday and the Saturday. Catch up below.