Formula E Round 5- Chaos in Cape Town
Formula E entered South Africa for the first time this weekend for what was a chaotic round five of the championship.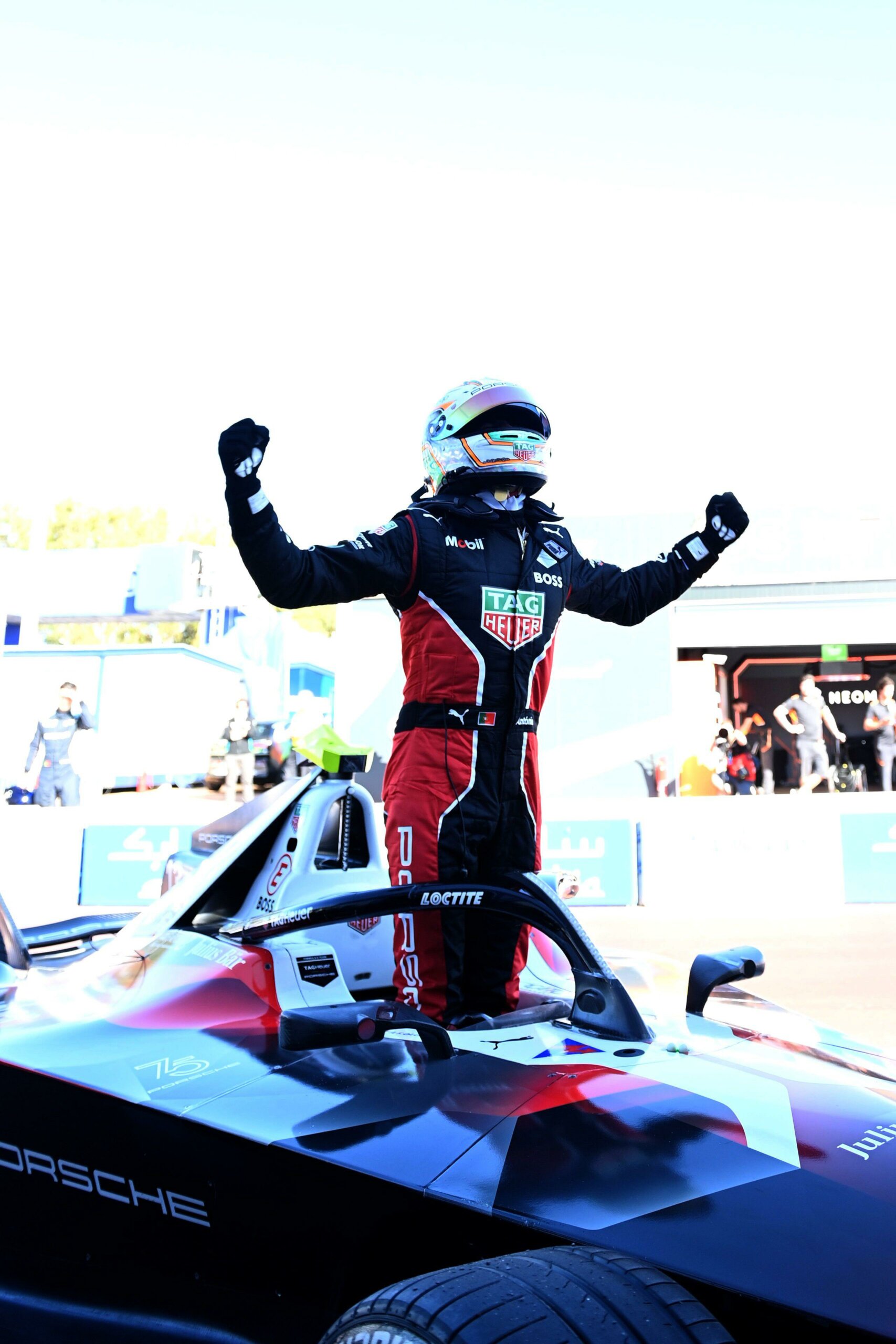 Practice
Practice was a relatively calm affair with both Edoardo Mortara and Nick Cassidy topping FP1 & FP2 respectively. There was one major issue however as in FP1 Sebastian Buemi had a serious crash which while thankfully it was repaired in time for quali. Buemi still lost large amounts of running.
Qualifying
Quali began with the news that all Mahindra cars including the customer team ABT would be withdrawn from the weekend due to a rear suspension problem that would not be fixed at the track. This has again set back a manufacturer that has been very inconsistent so far this season.
The cars that did take part in the session however did provide one of the fastest sessions in the championships history. The qualifiers into the duels from Group A were Sacha Fenestraz, Nick Cassidy, Pascal Weherlein and Jean Eric Vergne.
The Group B session was a lot quieter however with Rene Rast, Mitch Evans, Buemi and Maximilian Gunther qualifying for the group stage. There was one huge crash with both Mortara and Sam Bird crashing badly to the point where they could too miss the race like the Mahindra's.
The duels went like this:
Quarter-finals
QF4
Maximilian Guenther Maserati MSG Racing – 1:08.740
Rene Rast Neom McLaren -1:08.962
QF3
Mitch Evans Jaguar TCS Racing – 1:08.429
Sebastien Buemi Envision Racing – 1:11.937
QF2
Sacha Fenestraz Nissan -1:08.467
Jean-Eric Vergne DS Penske – 1:08.520
QF1
Nick Cassidy Envision Racing – 1:08.446
Pascal Wehrlein TAG Heuer Porsche – 1:08.598
Semi-finals
SF2
Maximilian Guenther Maserati MSG Racing – 1:08.212
Mitch Evans Jaguar TCS Racing – 1:08.568
SF1
Sacha Fenestraz Nissan -1:08.357
Nick Cassidy Envision Racing – 1:08.467
Final
Sacha Fenestraz Nissan -1:07.848
Maximilian Guenther Maserati MSG Racing – 1:08.270
The race
The race began with only 17 runners after the Mahindras and bird were withdrawn. It was a rather chaotic race with two safety car periods for example on lap one championship leader Pascal Wehrlein crashed into Buemi which ruined both cars races. This allowed pole sitter Fenestraz to be overtaken by Maximilian Gunther while this move was legal and the race setttled down for a while., Gunther and fenestraz both knocked themselves out of race contention later on via a badly timed attack mode and a crash.
The race didnt go well for Mitch Evans and Jake dennis as they were sent to the back for overenergy use and incorrect tyre pressures respectivly.
The race battle towards the end was mainly between Vergne and Da Costa who had one of the greatest battles in Formula E for quite a number of years with Da Costa making moves at 200+ KPH and therefore producing one of Formula E's best wins for a while for porsche as he orginally started 11th and came through the field.
My thoughts
After a very good race with plenty of drama and a great win for Da Costa, I'm very satisfied with the Cape town track and I am looking forward to it featuring in future seasons. However, i am concerned with the withdrawal of a major manufacturer in Mahindra and hope their rear suspension issue can be fixed for the next race.
The Results
| Cla | # | Driver | Team | Laps | Time | Gap | Interval | km/h | Retirement | Points |
| --- | --- | --- | --- | --- | --- | --- | --- | --- | --- | --- |
| 1 | 13 | Antonio Felix da Costa | Porsche Team | 32 | 42'25.403 | | | | | 25 |
| 2 | 25 | Jean-Eric Vergne | DS Penske | 32 | 42'25.684 | 0.281 | 0.281 | | | 19 |
| 3 | 37 | Nick Cassidy | Envision Racing | 32 | 42'27.211 | 1.808 | 1.527 | | | 15 |
| 4 | 58 | René Rast | McLaren | 32 | 42'27.611 | 2.208 | 0.400 | | | 12 |
| 5 | 16 | Sébastien Buemi | Envision Racing | 32 | 42'28.059 | 2.656 | 0.448 | | | 10 |
| 6 | 33 | Dan Ticktum | NIO Formula E Team | 32 | 42'28.612 | 3.209 | 0.553 | | | 8 |
| 7 | 1 | Stoffel Vandoorne | DS Penske | 32 | 42'29.613 | 4.210 | 1.001 | | | 6 |
| 8 | 17 | Norman Nato | Nissan e.dams | 32 | 42'33.985 | 8.582 | 4.372 | | | 4 |
| 9 | 36 | Andre Lotterer | Andretti Autosport | 32 | 42'34.158 | 8.755 | 0.173 | | | 2 |
| 10 | 5 | Jake Hughes | McLaren | 32 | 42'35.878 | 10.475 | 1.720 | | | 1 |
| 11 | 9 | Mitch Evans | Jaguar Racing | 32 | 42'39.586 | 14.183 | 3.708 | | | |
| 12 | 3 | Sergio Sette Camara | NIO Formula E Team | 32 | 42'40.317 | 14.914 | 0.731 | | | |
| 13 | 27 | Jake Dennis | Andretti Autosport | 32 | 43'04.249 | 38.846 | 23.932 | | | |
| 14 | 23 | Sacha Fenestraz | Nissan e.dams | 32 | 43'13.016 | 47.613 | 8.767 | | | 3 |
| | 7 | Maximilian Gunther | Maserati Racing | 20 | 27'23.495 | 12 Laps | 12 Laps | | Retirement | |
| | 48 | Edoardo Mortara | Maserati Racing | 1 | 1'33.486 | 31 Laps | 19 Laps | | Retirement | |
| | 94 | Pascal Wehrlein | Porsche Team | 0 | | | | | Retirement | |