Monkwearmouth become U13 and U14 North East Futsal Champions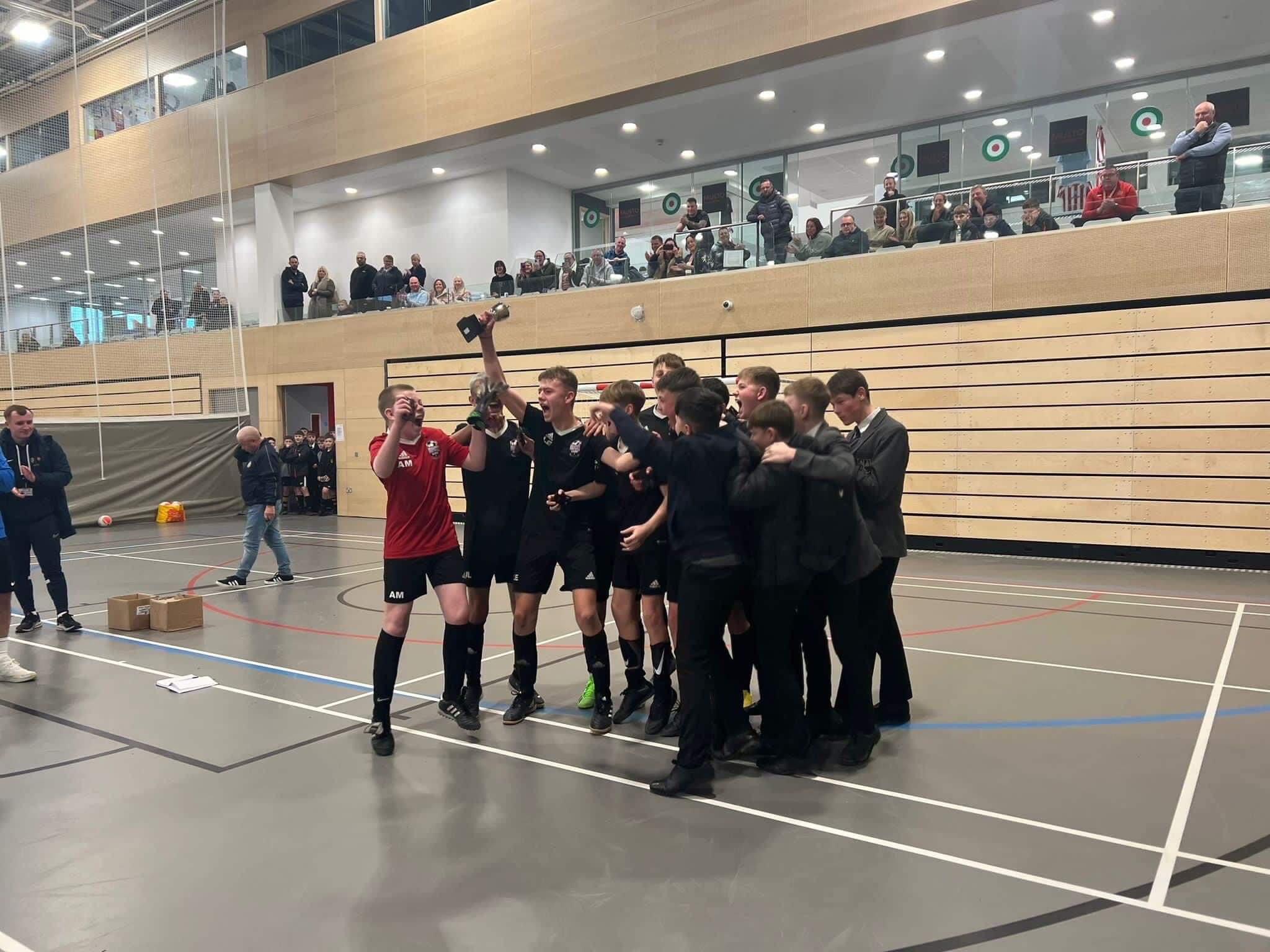 Monkwearmouth's Football Academy have taken home two trophies from two groups after securing both the U13 and U14 North East DCSFA futsal championships.
The state-of-the-art Beacon of Light in Sunderland hosted the showdown on Wednesday, featuring the teams that qualified from city-wide and later region-wide events ahead of the finals.
The U13s dominated from start to finish, taking home the trophy after beating opponents Parkside Academy 11-0.
Meanwhile the U14s lifted the prestigious accolade after brushing past Durham Johnson 9-3.
Monkwearmouth's head of football, Josh Akal, told SportsByte: "It's always an amazing occasion when we're given the opportunity to play in the Durham County futsal finals.
"During each Year 9 session at Monkwearmouth, the boys train like it's their last, and I think that really showed on Wednesday.
"Both in and out of possession they were outstanding, working extremely hard to regain possession and scoring some brilliant goals."
Akal credited the team's "togetherness" as being a real key attribute to the group's success.
"Our Year 8's have had a lot of success since Year 7," he continued, "and on Wednesday they showed why they are such a good outfit.
"On the day, I think they took a few minutes to settle, but you could see players being leaders on the pitch and persisted in doing the right things.
"Every single player had a huge impact on the game, the boys defended on the front foot, not conceding a goal and played with a freedom in attack scoring 11, an absolute joy to watch.
"To sum things up, it's an outstanding achievement to become Durham County champions, and I'm extremely proud of each and every one of them as they drive each other to be better players and young people on a daily basis.
Bruce Vause, FA coach developer in futsal and local secondary school PE teacher, told SportsByte: "This is the first year we have had stand alonefinals where teams play full futsal matches.
"I was really pleased with the outcome, the games were competitive and the playing experience was really positive.
"The standard of play and game understanding has improved since our cups were launched back in 2017-18."