Amputee World Cup: England through to Round of 16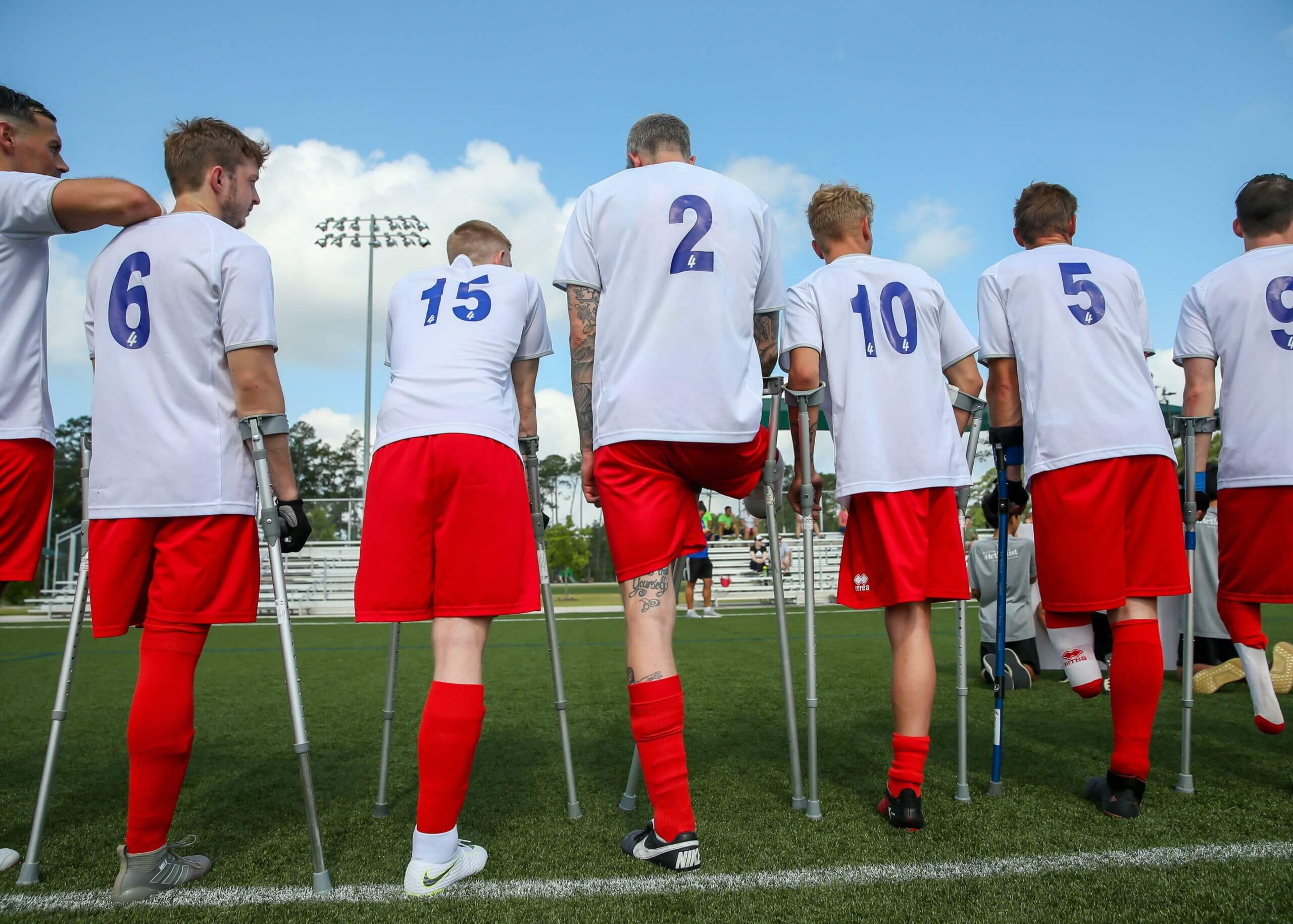 The England amputees have booked themselves a place into the knockout stages in the World Cup despite only winning one game in the group and finishing third. England will face a tough test in the last 16 against reigning world champions Angola.
Englands first game in the group was against USA. The game lacked any real authority from either side, with both teams struggling to keep the ball in most parts of the game. However, in the 35th minute, Helder Silva failed to intercept a long ball from USA and Nzirimo Musabwa squeezed it past Kieran Lambourne. On the other side of the group Argentina beat Indonesia 3-0. 
The next game for England was against Indonesia as they looked to bounce back from the disappointing defeat against the USA. English nerves were settled early as Jay Tregaskiss curled in a long range effort after two minutes. England went on to dominate the match, keeping the ball and frustrating the opposition into giving away cheap fouls.
England would then go 2-0 up through Rhyce Ramsden who slotted past the keeper as the Indonesian defence failed to clear their lines. In the 37th minute England's youngest squad member, Thomas Atkinson, came on as substitute keeper to make his World Cup debut at only 18 years old. A third goal came in the third minute of stoppage time as Tj Yates was played through a tired Indonesian defence to feinish and secure the win.
The final game of the group came against Argentina, who beat USA 3-1 in their second match. It would only take Argentina eight minutes to lead as England failed to clear a long ball. The Three Lions would then go two down as England keeper Kieran Lambourne failed to cut out the ball across the box for Argentina to tap it into an empty net. England then scored two goals before half time to level through their captain David Tweed. The second half would remain goal-less up until the last minute of stoppage time – Argentina striker Andres Lopez found himself one-on-one and provided the winner. 
It was relief for England as they go through as the team with most points out of the third placed teams, however the opposition is very challenging, coming up against reigning world champions Angola. Angola came top of their group winning all their games, scoring 15 goals and only conceding one. 
This game will take place at 12:00 GMT at the TFF Riva.