Team Sunderland Men's 3rds 2-5 Northumbria Men's 4ths
Northumbria men's fourths came from behind to beat Sunderland men's thirds to narrowly clinch the league title on the last day of the season.
A back and forth encounter at the Ford Quarry Hub saw Stephen Siyanbola open the scoring, before the visitors responded with three quick goals. Siyanbola grabbed his second to round off a pulsating first half.
Northumbria turned it up a notch in the second half, as their clinical edge prevailed by adding two second half goals as they took the game away from Sunderland thirds in challenging conditions.
Siyanbola fired in the opener, with only seven minutes on the clock, after Myles Unsworth freed the Sunderland thirds' forward, to beat the visitor's high line.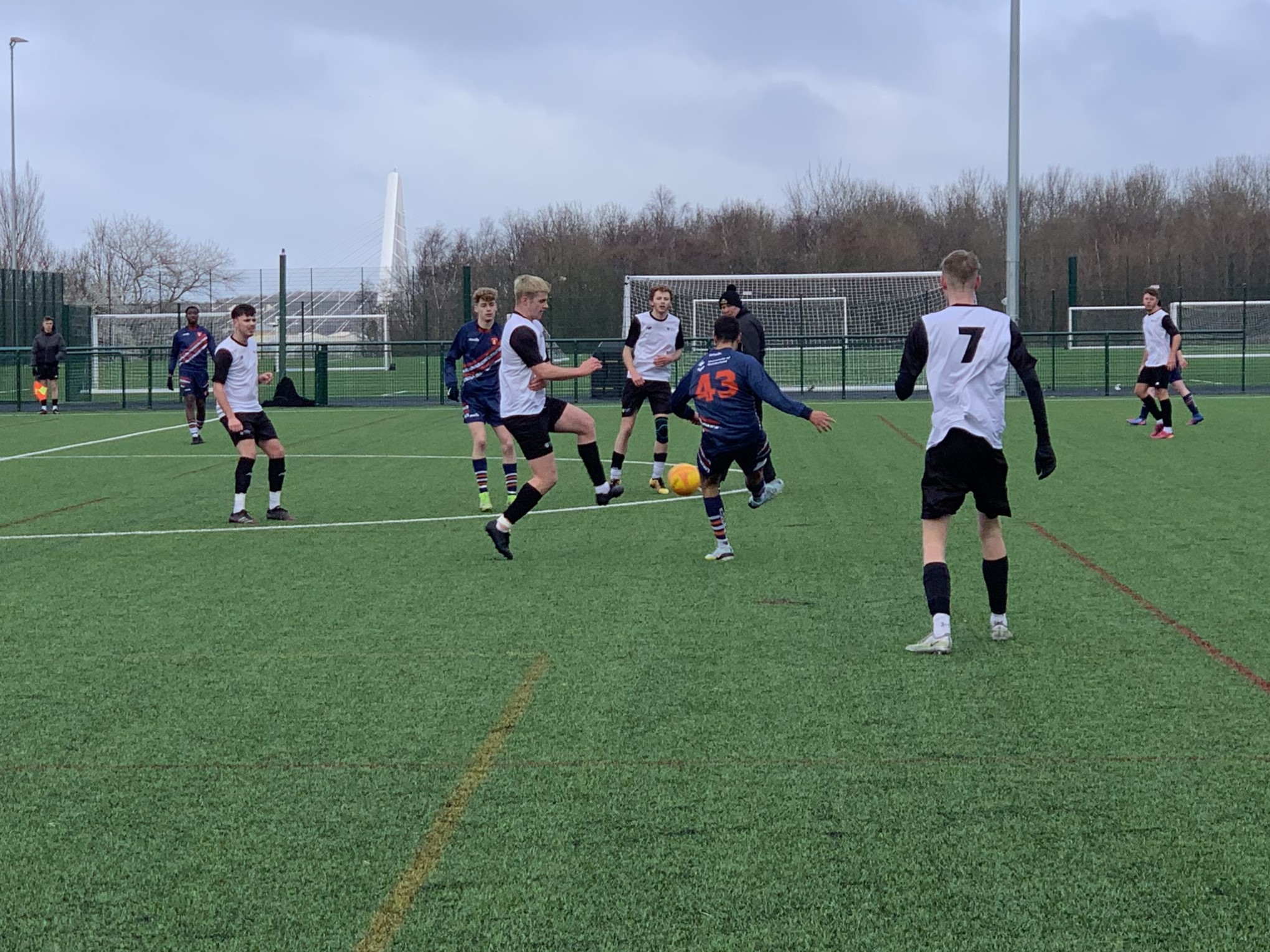 Sunderland's lead was quickly evaporated five minutes later due to a fine finish on the volley, after the Northumbria striker had pulled away at the back post.
The visitors began to assert their dominance onto the game, as they stormed into a 3-1 lead with two goals in three minutes.
Both goals came after some questionable defending as Northumbria capitalised on a melee in the Sunderland box, before some neat incisive passing broke the hosts' defence a little too easily from a Sunderland point of view.
Siyanbola's second of the afternoon five minutes from half time dragged Sunderland back into the contest.
Northumbria managed the second half well and eventually re-established their two goal lead, with a carbon copy of their first.
Sunderland thirds had a couple of half chances, before the league winners got their fifth of the afternoon with the last kick off the game to slightly flatter the score line.