SportsByte Meets: Henry Winter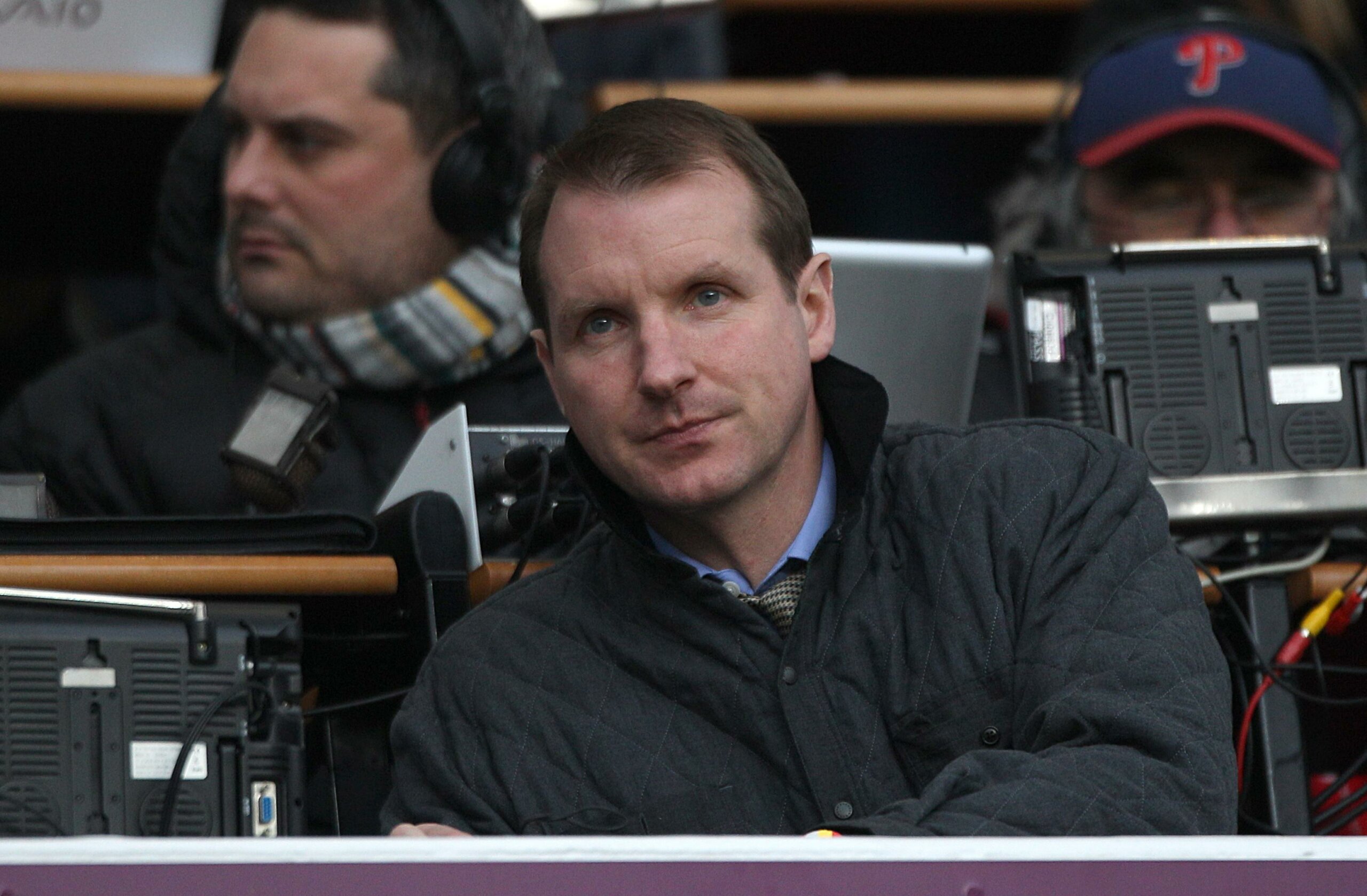 One of football's most respected media names Henry Winter, chief football writer of The Times, was generous enough to chat to us recently about his experiences in Sunderland, memories of Roker Park and some of his best SAFC stories. Here's what Henry had to say…
What does your job entail on a day-to-day basis?
I'm chief football writer of The Times. Does what it says on the tin! I cover football games and news, host interviews and write columns.
What's the best part of your job?
Definitely going to games. I do up to 140 a year, more during lockdown. Nothing beats the thrill and expectation of walking into a ground. Especially that incredible noise and intense adrenaline rush in the split second before kick-off at the Stadium of Light, and back in the day at Roker Park (especially under the lights at a night game), is one of the most spine-tingling I've witnessed. Anywhere.
Who are some of your favourite people to talk to in sport? Give us the players and managers with the best personalities…
Sunderland-related, I always enjoyed interviewing Kevin Phillips and Jermain Defoe. Similar in so many ways. Both terrific finishers and men with a conscience. I interviewed Jermain at the training ground when he was doing such amazing things with the wonderful and brave Bradley Lowery, and then bumped into him at Rangers after Bradley had so sadly passed away. Jermain was genuinely affected by what happened to Bradley. Totally genuine, and that made me admire Jermain even more.
Like Kevin and Jermain, Jordan Henderson is so genuine, and passionate about doing good. I've been round hospitals with him and his desire to help in whatever way, raising funds or simply raising spirits by chatting with staff and patients, is clear. Whenever I interview Jordan, he always, always mentions Sunderland, how you're doing etc. Similarly, Jordan Pickford. People say he's not a great talker but I've interviewed him a few times and he's always been open and thoughtful, particularly on the art of goalkeeping.
Micky Gray is great fun and informed, and what a good full-back he was. Any conversation with Dennis Tueart is enlightening. He played with Pele! And replaced him! Whenever I speak to Dennis, I come away enthused and also feeling that he should be involved somewhere high up at the FA, he has so many good ideas as well as experience and energy. I find that with a lot of people who've played for, managed or supported Sunderland – they all speak a lot of sense on issues in the game generally, ownership, ticket prices, travel issues, kick-off times etc. You've been through a lot and that gives you even greater perspective.
Also Sunderland related, I've always enjoyed talking to Martin O'Neill, especially about American conspiracies (JFK etc), and if you mention Dallas to Martin you will not get a word in for half-an-hour. Amazing man. Also Niall Quinn, Peter Reid, and more recently, Lee Johnson. Of course, Brian Clough was a legend, and utterly compelling to listen to. Cloughie could read out the telephone directory and it would be dramatic.
Simon Grayson struggled at the club but he's a good guy, steeped in the game and I always learn something from him. Also Ellis Short, things drifted and disappointed, and I understand the fans' frustration but I got on with him, we talked about all manner of things, not just football. I also really enjoyed meeting Marty Longstaff of The Lake Poets, who is an interesting guy as well as accomplished musician. Whenever I see Sunderland take over Trafalgar Square, I always imagine Marty on a lion leading the sing-song!
Away from Sunderland?
Among others, I've interviewed Sir Alex Ferguson, Eric Cantona, Johan Cruyff, Marcus Rashford, Arsene Wenger, Gareth Bale, Jack Grealish, so many characters. The current England squad is one of the best I've dealt with in 30+ years. No d***heads!
But which managers were the scariest/most difficult to deal with?
I don't get scared any more after so long in the industry. But I noticed when I was getting a bollocking from Roy Keane (at Ipswich) that all my colleagues had disappeared! I hope Keane returns to coaching or management; when he was doing his badges, his tutor/mentor told me his work was the best he'd seen. I enjoy Keane as a pundit, but I'd like to see him have another go in the dug-out.
I bet you've got so many amazing stories. Do any in particular stand out?
I have a knack of making an idiot of myself. I lost a bet with Newcastle fans and had to swim the Tyne. I told the Olympian Ben Ainslie I enjoyed boats and he drafted me in as crew for a hair-raising race around the Isle of Wight; he even taught me how to pee overboard at speed on a long race (it's all about the wind angle). I also once joined the wrong section of a 10k in Birmingham and found myself with the Olympians rather than the fun runners; that was a humiliating 10 seconds before they all disappeared over the horizon. I captained the England press team and scored an own goal in Kazakhstan in a delighted packed stadium, and they kindly kept repeating the moment on local TV…
Have you covered Sunderland much in your time as a journalist?
Loads, Roker Park and the Stadium of Light. Your support is remarkable. One game particularly stands out: The 2-1 win at St James' Park in a downpour, Gullit's last game, Shearer on the bench, your fans singing in the rain, just an amazing occasion to cover. Storylines everywhere, a journalist's dream match. My computer almost blew up in the rain – and the excitement. Mad night.
Is there more interest now that Sunderland are on their way up, rather than when we were stuck in League One for an eternity?
There's always interest in Sunderland. I was ten in '73, and remember those Montgomery saves. I remember that Tyne-Tees documentary of 'a day in the life' of Sunderland on cup final day and all the streets were deserted. Everyone was down in London, either singing at Wembley or swimming in the fountains at Trafalgar Square. Do you swim in fountains in Sunderland?! One-club cities all have a special feel anyway.
Plus I'm always reminded of the integrity and dignity of the club by the classy way they handled Louise Wanless passing away. I was very fond of Louise, even when she ticked me off. She represented the Club so well and so proudly. We all miss her. Also the club again showed its character when members of staff attended the funeral of Lance Hardy, a friend of mine and very much a friend of the Club with his support, books and films. You follow a famous club with a big heart.
What team do you support?
I don't have a club team but class myself as an England supporter.
Do you cover them much?
I've done a third of their games. One day, they'll win a trophy again. One day…