Gateshead's Kenton Richardson called up for England C squad amid crucial period in the National League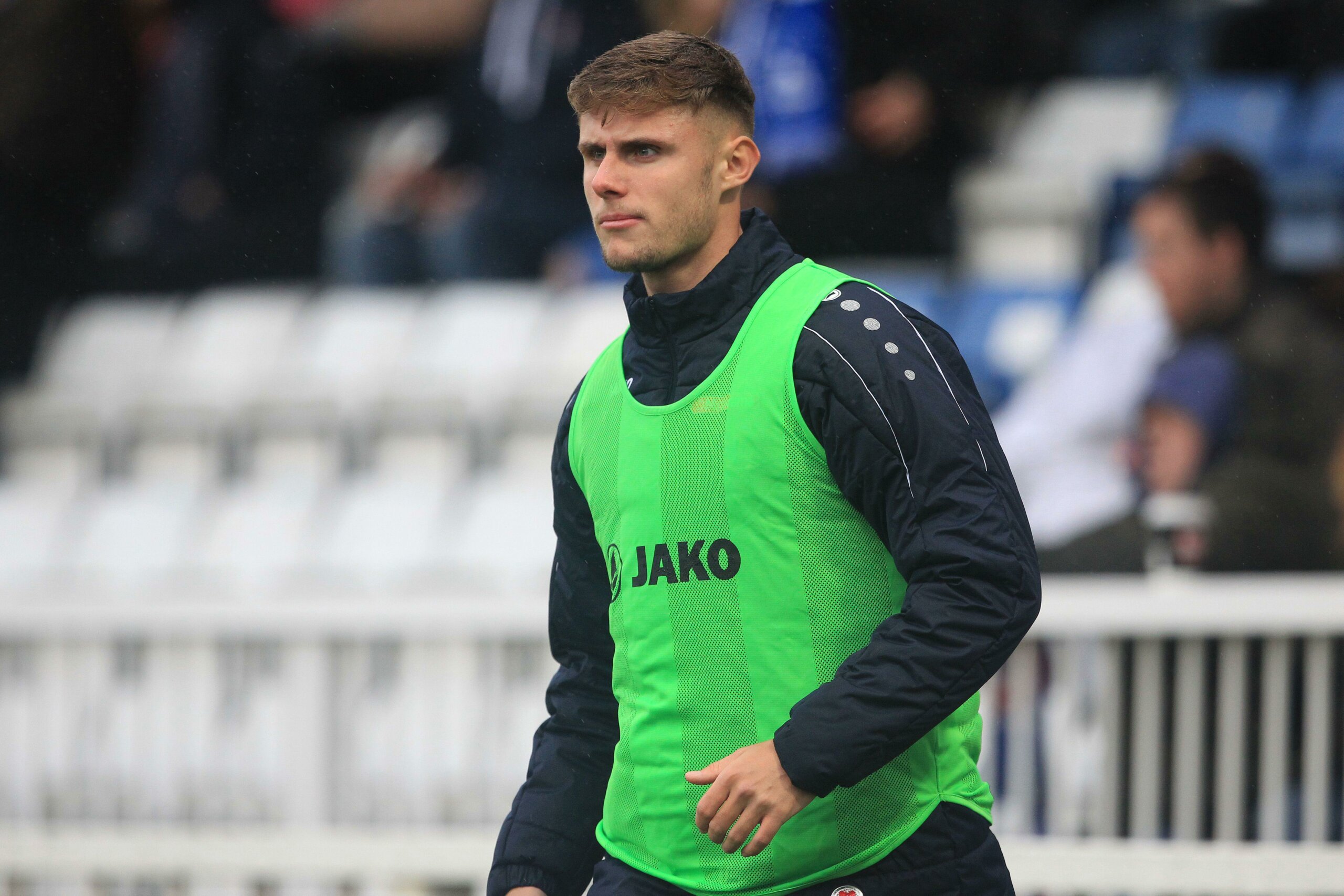 Gateshead defender Kenton Richardson has been selected in Paul Fairclough's England C squad ahead of their fixture against Wales C at the end of this month.
With the fixture falling within a crucial period in the season, the Heed may be concerned that Richardson could pick up an injury which would leave them without a key defender in their fight against relegation from the National League.
The England C squad is almost entirely made up of National League players, with Worthing goalkeeper Harrison Male being the only inclusion to play outside of the division. Former Gateshead striker and current National League top scorer Macauley Langstaff has also been included.
Former Sunderland man Richardson has impressed in his 25 appearances in the National League this season, and the 23 year-old took to Twitter to express his delight at being given the opportunity to represent his country.
While Gateshead fans are pleased to see one of their players given the chance to represent England, they will be praying that he makes it through the fixture unscathed. The Heed currently find themselves in a relegation battle – just two points from safety with a game in hand – after being deducted a point for fielding an ineligible player. The fixture against Wales C will be played on March 21 – just three days after Gateshead face relegation rivals Torquay and four days before a trip to Aldershot – and they will undoubtedly want Richardson available for both of these fixtures.
Mark Carruthers, a North East based football writer that covers Gateshead, provided his thoughts on the issue. He said: "The timing of the game is far from ideal for clubs across the National League. There are crucial games coming up and they will have a serious impact on events at both ends of the table."
However, Carruthers acknowledged the importance of the opportunity that has been presented to players like Richardson. He added: "It's an honour to represent your country and I think that will be the players' main focus and I am sure they'll relish the opportunity before hopefully returning to their clubs fit and ready to go."
For this reason, and out of respect for the player, it is unlikely that managers like Mike Williamson will ask Fairclough to reduce Richardson's minutes.
Evidently, the date of the fixture is far from ideal, and it probably should have been played after the season's conclusion. However, representing England is a rare opportunity for players at this level, and the players' experience should not be compromised.
Hopefully, they make it back in one piece and can continue to help their clubs compete until the end of the season.