Team Sunderland accepted into Futsal Super Series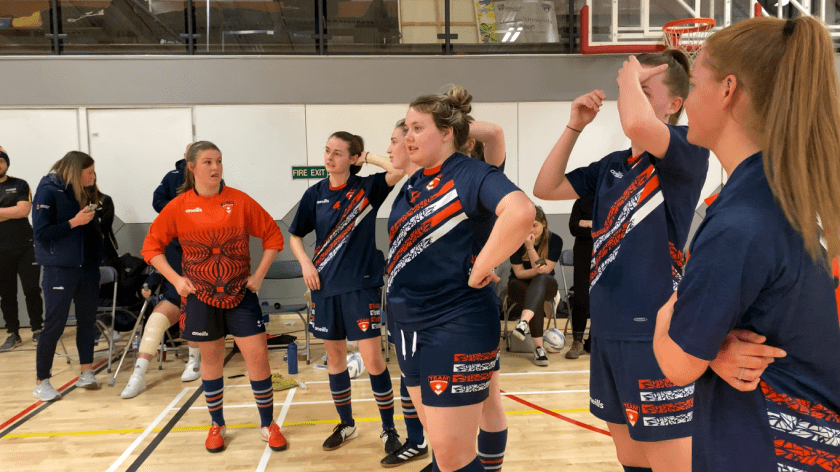 University of Sunderland have been accepted into The FA Futsal Women's Super Series and will compete as Team Sunderland for the 2020/21 season.
The Women's Super Series sees Futsal clubs from across the country compete at the highest level and provides an exciting opportunity for students, alumni and community members to represent Team Sunderland.
With Team Sunderland's Men futsal team enjoying a positive first season in the National Futsal Series Tier 2, full of learning curves, opportunities and different experiences that helped bring futsal into the heart of the city, attention turned to getting the infrastructure in place to develop a National League Women's futsal team.
Following a successful application and interview with the League Management Committee Team Sunderland were officially accepted into the Women's Super Series.
Sport Development Officer & Club Chairman Brooke Cochrane said: "I have been really impressed with the way the National Futsal Series ran last year even though the season came to a dramatic end, it's a competition which everyone has loved being a part of which and has raised so many different standards to the game on and off the pitch.
"Applying for the Women's Super Series was a no brainer for myself and something I have wanted to do all year as it is an amazing opportunity for our students, alumni and community to be involved in."
She added: "To be successful through the application and interview process brought a massive sense of pride and something I'm really excited to have at the University.
"I also believe this is a great opportunity for female futsal players in the North East to be involved in something great as we are the only Northern team to be playing at this standard which will open up so many different opportunities and exciting experiences."
Due to the current restrictions around competitive sport a schedule for the new season has yet to be released but to find out more about getting involved in futsal with Team Sunderland contact Brooke Cochrane at brooke.cochrane@sunderland.ac.uk.