Clash of the Minsters: Team Sunderland win David Fleming Cup in dominant fashion against York St John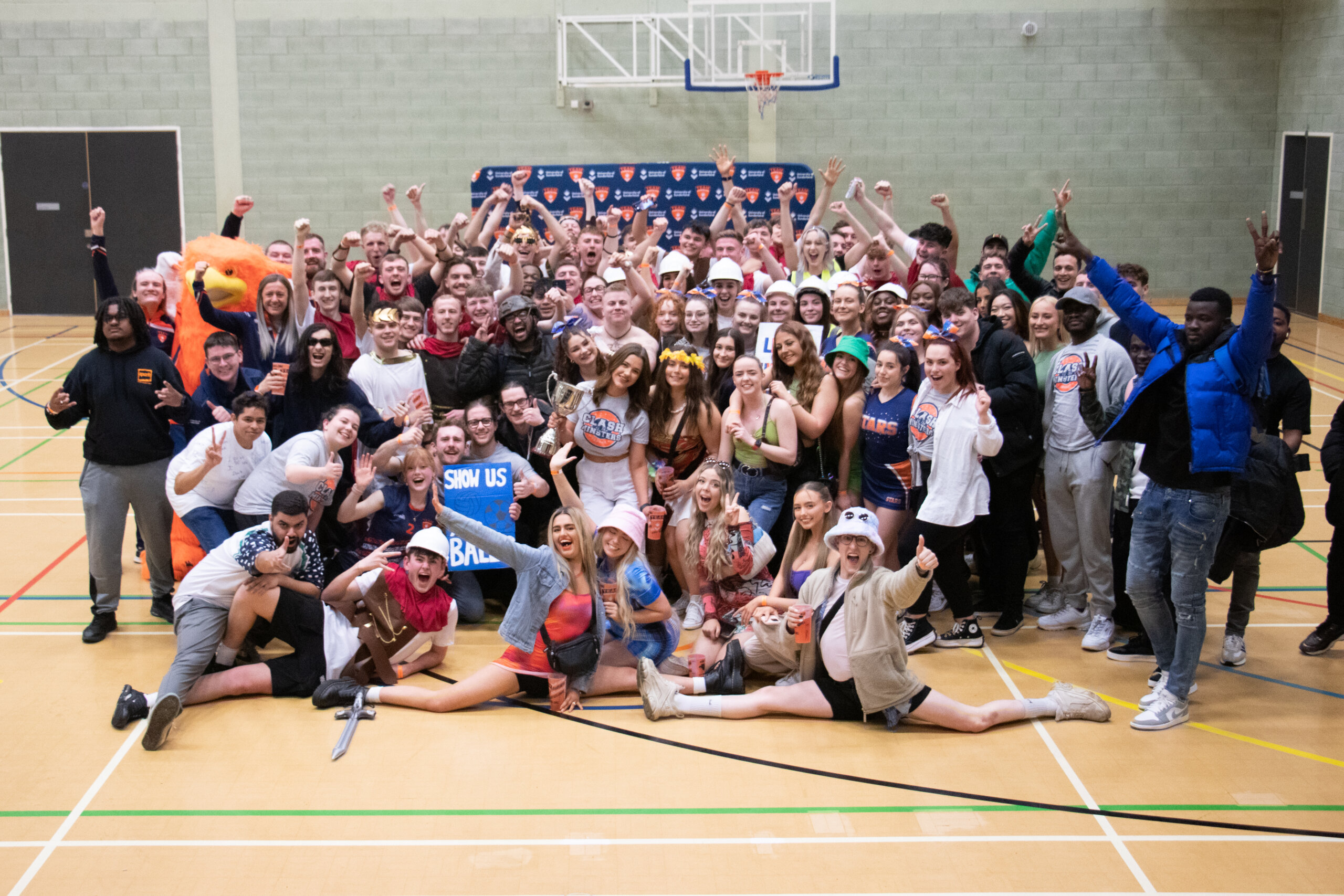 Team Sunderland gained back to back silverware as they followed on from victory in the TeesWear Varsity with a huge win over York St John in Clash of the Minsters.
The Wearsiders fired on all cylinders as they romped home to a 45-6 win, losing just two of the 17 competitive fixtures that took place throughout the day.
Jane Thwaites, Student Engagement Officer for Team Sunderland, spoke about the day and the institution's triumph.
She said, "It was a brilliant day, all our students enjoyed the experience, for most it was their first Clash of the Minsters. I am so proud of everyone who took part in both events and pleased we brought home the double!"
CitySpace was once again the hub of activity as a netball firendly, won by York St John, got underway at 10am. Fixtures were also held at the Beacon of Light, Ford Quarry Football Hub, Doxford Printworks and many other locations.
The first competitive fixtures of the day were at CitySpace, Adrenalin North Yorkshire and Ford Quarry as Netball seconds, Airsoft and Women's Football got underway.
Plenty of noise came from the bleachers at CitySpace as a back and forth contest between the two netball sides went the way of Team Sunderland who won 26-22.
York St John got their first points of the day in women's football as they picked up a 3-2 win in a great battle.
Airsoft brought the second win of the day for Team Sunderland as they picked up a 4-1 victory over their Yorkshire counterparts. The early successes set the tone for the hosts as they followed up on the impressive start with a 2-0 result in Snowsports at Silksworth.
Team Sunderland couldn't afford to get ahead of themselves, though. York St John got their second set of three points for the day at the Beacon of Light in Men's Cricket.
This would be the last win York St John would pick up as Team Sunderland kicked on in superb fashion for the rest of the day. Men's Football seconds, Mixed Tennis and Netball firsts all got underway at 1pm and they all ended in comprehensive victories for the home sides. Men's Football cruised to an 8-0 win at Ford while Tennis swept aside their opponents with a 5-0 result.
Netball firsts achieved one of the standout results of the day as they completed a 62-39 rout at CitySpace in brilliant fashion. Dance followed up soon after with Team Sunderland placing another tick in the win column.
Over at Doxford Printworks, Climbing began and the Team Sunderland climbers made it two from two in Varsity and Clash as they stormed to a 785-509 win.
Men's Football firsts kicked off at 3pm at Ford Hub and Sunderland sealed three points in stylish fashion. James Clark's side were up 4-1 at half time and added two more in the second 45 to complete a comfortable result.
Shortly after Men's Football started at Ford, Women's Futsal kicked off at CitySpace and it was yet another brilliant display from those in orange and blue. Team Sunderland's Women's Futsal completed an unbelievable season which has included a league & cup double with a 7-1 win. The result confirmed that the side finish the campaign invincible.
It was all eyes on CitySpace for the remainder of the day as Men's Basketball began the evening fixtures at the University of Sunderland campus. As in all of the day's events, York St John's team showed plenty of endeavour and fight and did themselves proud in their performance. Despite their hard work it was once again Team Sunderland's game as they secured the points 80-50.
The place was rocking as Men's Futsal, the day's penultimate game, got underway. It was a cagey affair in the opening stages but in the second half Team Sunderland got a grip of the game and played excellently with some brave defending and precise finishing earning them a 5-3 win.
Team Sunderland finished the day in emphatic fashion with a straight sets victory in Women's Volleyball.
After all the games were done, it was time for celebrations at CitySpace as the announcements of the scores were met with a louder reaction each time as it became apparent that it was Team Sunderland's day.