South Shields Women 1-4 Redcar Town Ladies – Alex Miller: "Sunday's performance was a real shock and disappointment"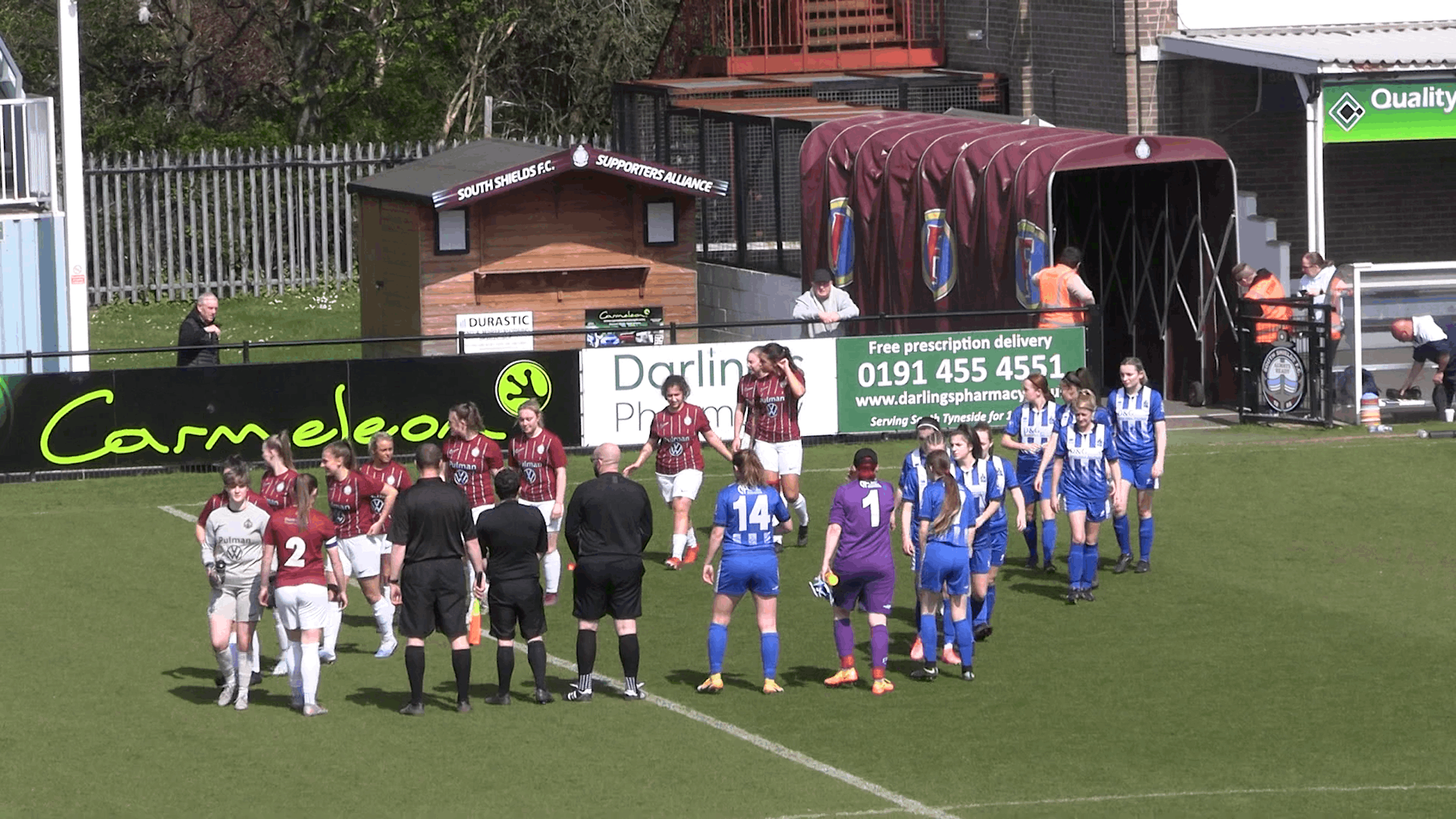 South Shields Women player/coach Alex Miller has reflected on a disappointing display against Redcar Town at the weekend.
The girls were 4-0 down before half-time, before Lily Walker got one back early in the second half, but the damage was done far too soon to turn things around.
As a result, Shields' final league position is out of their hands, with final opponents Alnwick Town Juniors one point ahead, but with two games remaining.
Miller said: "Sunday's performance was a real shock and disappointment, more so the first half.
"We just didn't show up for the first half, which is frustrating after a positive week in training and high hopes going into the game.
"Our attitude was completely off and Redcar just looked like they wanted it more than us. We were second to every ball and struggled to string any passes together.
"We allowed Redcar's stronger players to run through unmarked and were severely punished for it when they took their chances."
It became quite clear that the initial game plan was not working and so Miller made a few tactical adjustments to try and change things.
"We altered the formation about 30 mins into the game to try and alleviate the pressure on the back line and this seemed to settle us somewhat, as we were able to get a hold of the ball and start to pass it about," she continued.
The break appeared to change things for the girls, who put in a much-improved second-half, but it wasn't enough to really make a difference as Redcar continued to fight for their three points.
"Going in 4-0 at half time was hard," Miller added.
"The lasses' heads were down and frustration was evident. The half time talk was straight to the point and focused on what needed to be a big performance from the team in the second half.
"After the half time break, we came out a different team. We dominated the possession and constantly had Redcar on the back foot.
"Unfortunately, the damage that had been done in the first half was too great to overcome, especially with Redcar well and truly parking the bus at the back.
"A consolation goal was all we managed to grab, despite multiple decent opportunities.
"Sunday's game was a harsh encounter, but one which we will endeavour to utilise as a learning experience. All focus moves to the last game of the season against Alnwick and finishing the season in a positive manner."
Shields finish their NERWFL Premier Division campaign away against Alnwick Town Juniors this Sunday (2pm kick-off) and more details will be announced closer to matchday.