Bishop Auckland XI 5-2 Sunderland Albion: Match Report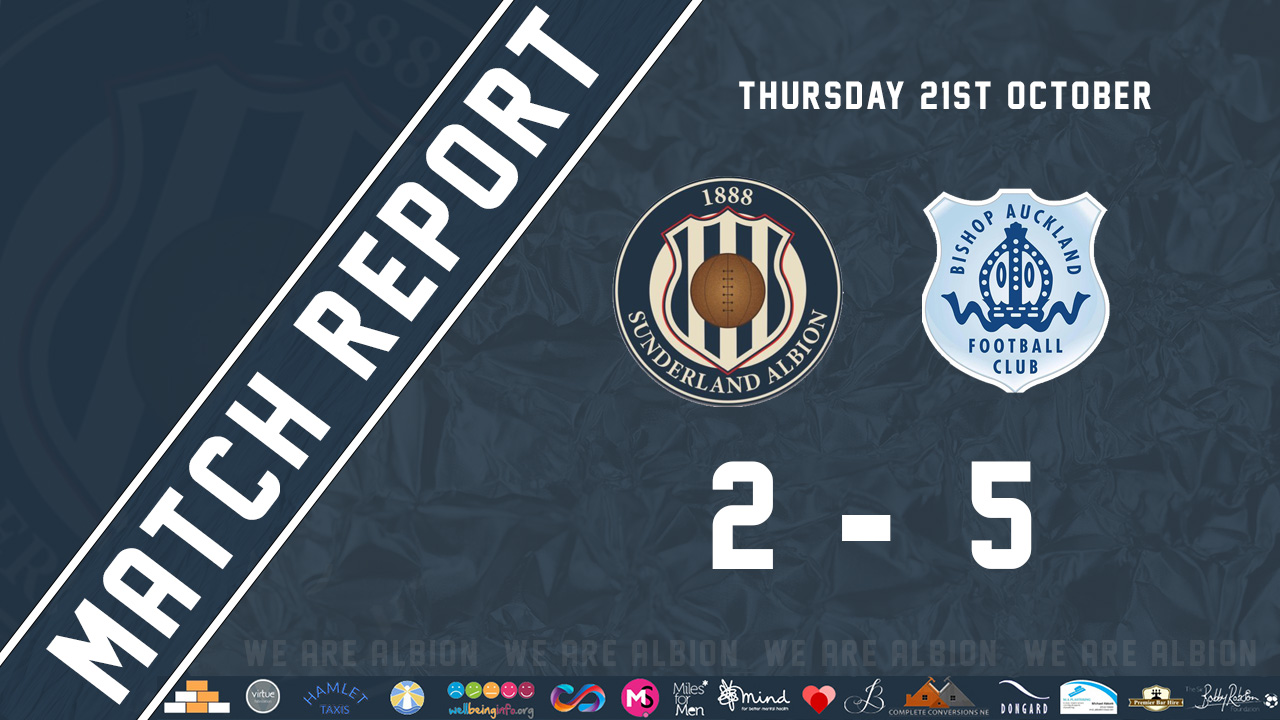 Despite taking the lead in the second half, Sunderland Albion were beaten 5-2 by Bishop Auckland XI on Thursday night. 
Auckland took the lead with what was an intended cross that found the top corner.
Albion responded through a screamer from Corey Welsh before the break.
Ryan Lindsay put Albion in front just after the interval with another long rate effort but Auckland scored four in the second half to secure the win.
Both sides started the game fairly well with very little splitting the two however it was Bishop Auckland that took a rather fortunate lead. A cross from the left wing somehow found its way into the far top corner of the Albion goal to make it 1-0.
However, Albion responded well and got their equaliser just before the half time interval. The ball fell to Corey Welsh on the edge of the box and his half volley flew into the top corner of the near post.
Immediately after half time, Albion took the lead. Similar to the equaliser, the ball fell on the edge of the box, this time to Ryan Lindsay who curled a first time effort into the far top corner to make it 1-2 to Albion.
It was Bishop Auckland that responded better after Albion took the lead and began to control the game, scoring a second soon after.
Aucklands forward was able to get on the end of a through ball and finish well under the keeper and gave them the momentum going forward.
Bishop Auckland re-took the lead almost immediately when the ball was squared into the middle of the box for a simple finish.
Sunderland Albion looked deflated after the goal and never got going again in the game with Bishop Auckland scoring twice more in the latter stages to secure a 5-2 win.
Next up for Albion is a league fixture at home to Hartlepool Youth on Saturday 23rd October.