Alnwick Town Ladies vs South Shields Women – Match Preview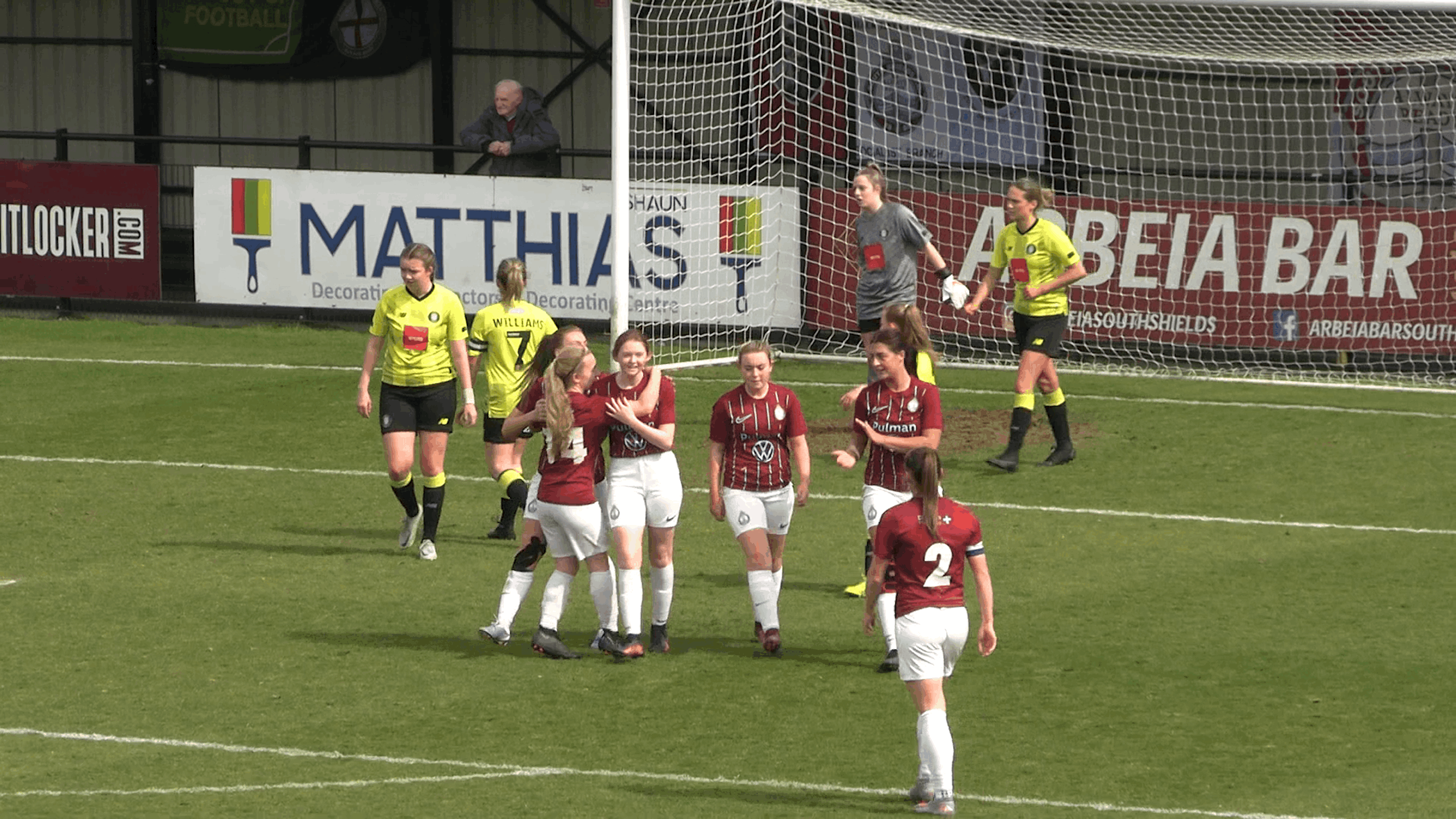 South Shields Women look to end their season on a high note when they travel up to Alnwick this Sunday to face Alnwick Town Ladies (2pm kick-off).
The lasses want to put things right following last Sunday's surprising 4-1 defeat against Redcar Town, and give themselves every chance of finishing the season in third place.
Things are out of their hands as things stand, with upcoming opponents Alnwick a point ahead of Shields with two games left and a much higher goal difference.
Shields have already matched last season's points tally (33) in three fewer matches but will be hoping to go one step further and beat that as the season draws to a close.
Alnwick were 4-2 winners in the reverse home fixture in February: Jade Dryden and Sophie Greener got the goals for Shields.
Coach's views
Player/coach Alex Miller is optimistic about the team's chances as the lasses look to prove a point ahead of Sunday's tie.
She said: "We're hoping for a big performance this weekend after the disappointment of the Redcar game.
"The first half was way off the mark and we're determined to not let that happen again.
"Alnwick are a team who have grown to be stronger in the latter half of the season, with some big results as of late – including ending the league champion's unbeaten run – so we're expecting a highly competitive game on Sunday.
"The lasses all have a point to prove after last weekend and are wanting to round the season off on a high.
"However, it's going to be a big ask, with yet more injuries taking players out again.
"But, I've got confidence in this team's ability and a belief that the lasses' winning mentality will pull us through on Sunday.
"Ultimately, no matter what the result, I'm proud of this group of lasses and what we've managed to achieve throughout this extremely challenging season."
Information for supporters
The match is taking place at St James Park in Alnwick for a 2pm kickoff on Sunday 30th April.
St James Park
Weavers Way
Alnwick
NE66 1BG