Archery Gold for Elite Athlete Donaldson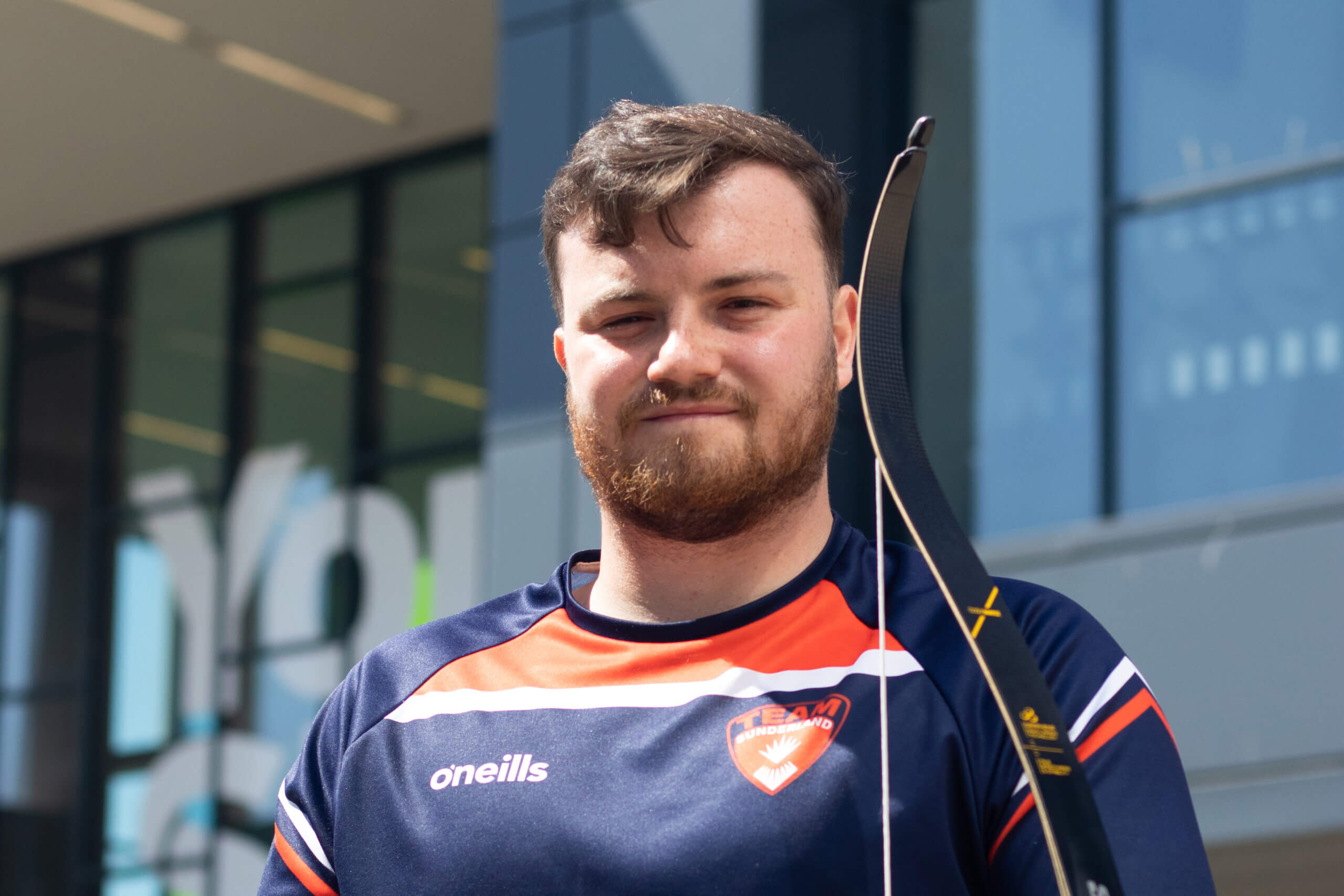 Team Sunderland Elite Athlete Morgan Donaldson clinched gold last weekend at the BUCS Outdoor Archery Championships.
The 25-year-old Computer Science student took the overall win in the Gents Experienced Recurve category, winning all three of the disciplines he competed in over the weekend along the way.
Morgan first competed and won the WA900 and the WA70m category on the Saturday before a severe thunderstorm caused the final Head-to-Head competition to be delayed until the following morning.
Despite this Morgan rallied in the morning to win the head-to-head, defeating Minseok Kim of University of Southampton 6-2.
These three wins gave Morgan a perfect score of 3 with Kim and Samuel Walby of University of Oxford joining him on the podium with scores of 11 and 19 respectively.
Morgan said: "I thought of myself as a very strong contender for the Championship going into the weekend, after shooting well all season. I wanted to carry on that success to the competition, which thankfully I did."
Morgan has been supported by Team Sunderland's Elite Athlete Scheme throughout his time at University of Sunderland and spoke about how the support has enabled him to thrive.
He said: "The scheme's allowed me to get some new equipment, which has proven to be vital to my success. In addition, the access to the gym at CitySpace Fitness and the physiotherapy that I'm receiving to be able to build my strength has all contributed to being able to shoot as well as I have been."
Morgan was unable to compete at the BUCS Indoor Archery Championships earlier this year where he would have been one of the favourites, however with another year of study he hopes to win that title in 2024.
He said: "I'm hoping to repeat the success I've had this year and hoping to be able to get to the BUCS Indoors to win that title too."