Team Sunderland fall short in Basketball final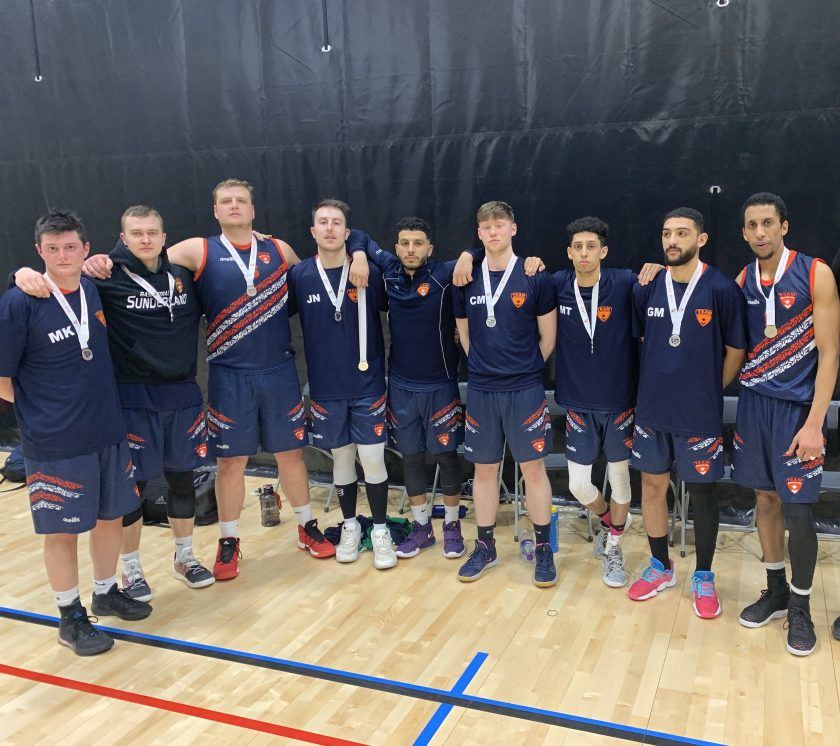 Team Sunderland were beaten 79-61 by a strong Lancaster University team in the final of the Northern Conference Cup at Maiden Castle in Durham.
A strong first quarter from Team Sunderland saw them lead with Michael Gurguis and Justas Seselgis among the early points.
Lancaster began to get a foothold in the game as the second quarter wore on, putting up points with ease and racing into a 40-31 lead at the break as Sunderland struggled to make their possession count.
The third quarter followed a similar pattern with Lancaster producing effective offensive plays and not allowing Sunderland back into the contest despite Helio Silva shooting a couple of three-pointers to reduce the deficit.
The final quarter saw Sunderland desperately trying to close the gap and despite Seselgis, Silva and Jai Naylor shooting well they couldn't stop Lancaster's offensive power as they ran out 79-61 victors.
Gurguis led the scoring with 14 points while Silva and Naylor chipped in with 13 and 12 respectively.
Despite the defeat Team Sunderland can be proud of their cup run which saw them defeat Hull, York, Teesside and Sheffield en route to the final.
Team Sunderland are next in action next Wednesday where they can clinch the BUCS Northern 3B title at home to Sheffield.