Team Sunderland announce new Elite Athletes for 2023-24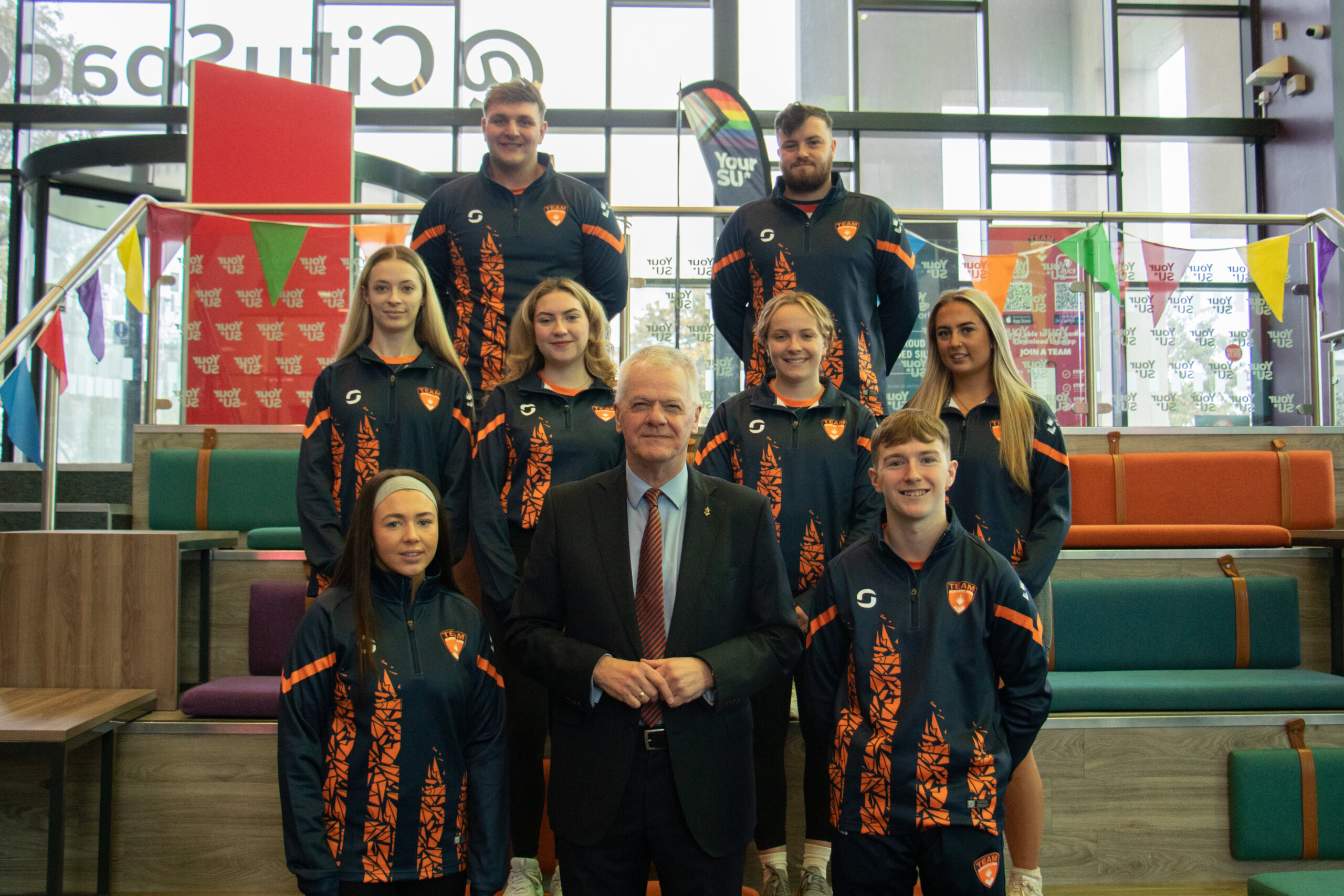 Team Sunderland have unveiled their Elite Athletes for the 2023-24 season.
The scheme supports high performing athletes at the University throughout their time studying with applications opening at the beginning of each academic year.
The scheme provides specialist sport science support, mentoring, sport massage and physiotherapy as well as nutritional advice, lifestyle management and strength and conditioning training. Financial contributions are provided to assist with fees associated with competing such as travel and accommodation.
This year 20 students have been selected to be supported and are as follows:
Aaron Harlow-Stephenson Paramedic Science – Rugby League
Aaron Steavens Sport & Exercise Science – Football
Amy Tinkler Physical Education with QTS – Gymnastics/Cheerleading
Christian Casey Sports Journalism – Golf
Eirini Kokkinaki Human Resource Management – Volleyball
Ellie O'halloran Sports Coaching & PE – Athletics
Grace Mackie Physical Education & Youth Sport – Football
Joshua Hutton Sport and Rehabilitation Therapy – Olympic Weightlifting
Katelyn Little Sport and Exercise Sciences– Gymnastics
Lauren O'Connor Sport and Exercise Sciences – Gaelic Football
Lucy Hughes Paramedic Science – Paramedic Science
Morgan Donaldson Computer Science – Archery
Molly Gardener Sport and Exercise Sciences – Rugby Union/7s
Phillipa Willis Primary Education – Volleyball
Pru Hubbard Sports Coaching – Artistic Swimming
Sam Digman Pharmacy – Rugby Union
Sasha Dworkin Medicine – Fencing
Sophie Hutchinson Physiotherapy – Netball
Silke Heinen Sports Journalism – Table Tennis
Simon Jakab Psychology – Football
The Elite Athletes include Simon Jakab and Molly Gardener who represented English Universities last season in their respective sports, while Joshua Hutton and Morgan Donaldson were British Universities Champions in 2022-23.
Team Sunderland Student Engagement Officer Laura Hockaday said: "We're delighted to be able to support 20 students competing at a high level in their chosen sports.
"We look forward to seeing how the Elite Athlete's get on this season, we're always so proud of how they represent themselves and the university throughout their time studying."