Tough start for Team Sunderland Rugby as Durham win 77-14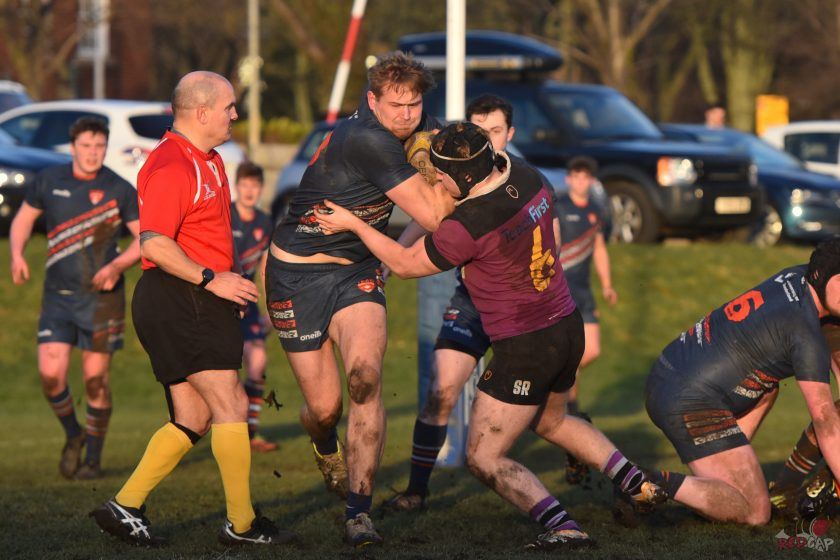 A rookie Team Sunderland side suffered their opening loss of the season against Durham 77-14 at Blaydon RFC.
Sunderland look to have recruited very well in the pre-season, boasting signees from established clubs such as Alnwick, Westoe, Harrogate and Sunderland, but were by and large formed of relatively inexperienced players.
The opening period saw Durham have all the possession, but despite their slick attacking threat Sunderland countered this with solid defence, driving the Durham runners back over the gain line several times – with fresher, Will Pettifer and team veterans Sean O'Halloran Murphy and Sam Anderson quickly introducing themselves to their opposite numbers.  
Unfortunately, Durham's pressure eventually told with the away team running in a few tries as a result of the tired Sunderland defence. With only 5 minutes left on the clock, the Sunderland forward pack decided to stick it up their jumpers and flex their muscles resulting in a well worked try under the sticks.
The second half followed a similar pattern, with Durham having the lions share possession, but by now Sunderland's tank was running very low causing the talented away back line to run in a boat load of tries despite spirited defensive work from new scrum half Dean Edmundson and Ross Sanderson.
Sunderland's plight was not helped with injuries to Sam Anderson and Ross Sanderson with Mehtab Gill, Greg Miller and Aiden Orritt all leaving the field to receive medical attention. Before the final whistle, Sunderland managed to string together some positive play, crossing the whitewash with what was essentially the last play of the game.
Team Sunderland Captain, Fraser Kitching said:
'Disappointing result, but it was the first game of the season and there was plenty of positives to build on. It was good to get some of the new lads on and hopefully they can develop into key members of the team.'
by Robbie Graham