Hebburn manager Kevin Bolam expecting "very tough" Consett test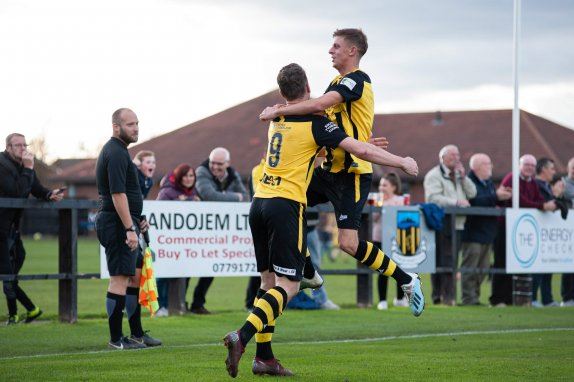 Hebburn Town manager Kevin Bolam has said that tomorrow's game with Consett will be tough "without a shadow of a doubt".
The Hornets travel to Belle View to face a side that has only lost once at home all season, and are unbeaten in their last five games.
It will be the second time Hebburn have faced Consett this season, and in the reverse fixture it was a goalless draw in what Bolam described as a "drab affair".
The Hornets come into the game top of the Northern League Division 1, 13 points ahead of Consett who sit in third, and they are unbeaten in their last eight games in all competitions.
Ahead of the game, Bolam said: "Without a shadow of a doubt it's going to be a tough game. They're a good side full of good players, they score a lot of goals, and play the game the right way.
"I said this last time, I expected a very good game of football last time but it was a bit of a drab affair really where both teams cancelled each other out. Hopefully tomorrow will be a bit better for the watching public and both teams can put a good game of football on."
The Belle View Stadium is home to one of just two 3G pitches in Division 1, and Bolam insists that to say the pitch is to Consett's advantage would be "an excuse".
"They're used to playing on their pitch but we're used to playing on our pitch.
"It's a 3G, we train on a 3G, a lot of teams train on a 3G so anyone who doesn't get a result on there it's easy to turn round and say their pitch is to their advantage but I think it's a bit of an excuse really.
"It's just one of them things you've got to put up with in this day in age in football now. There's a lot of 3G surfaces out there, Stockton is another one, we've got to get on with it a lot of teams train on one so I don't see that as any form of an advantage on their part."
Luke Sullivan (holiday) misses the game but otherwise, Bolam has a fully fit squad to choose from for tomorrow's game.
The game kicks off at 3pm at the Belle View Stadium, postcode DH8 7JP.