Five signings Newcastle could make in the January transfer window: James Maddison, Moussa Diaby and more?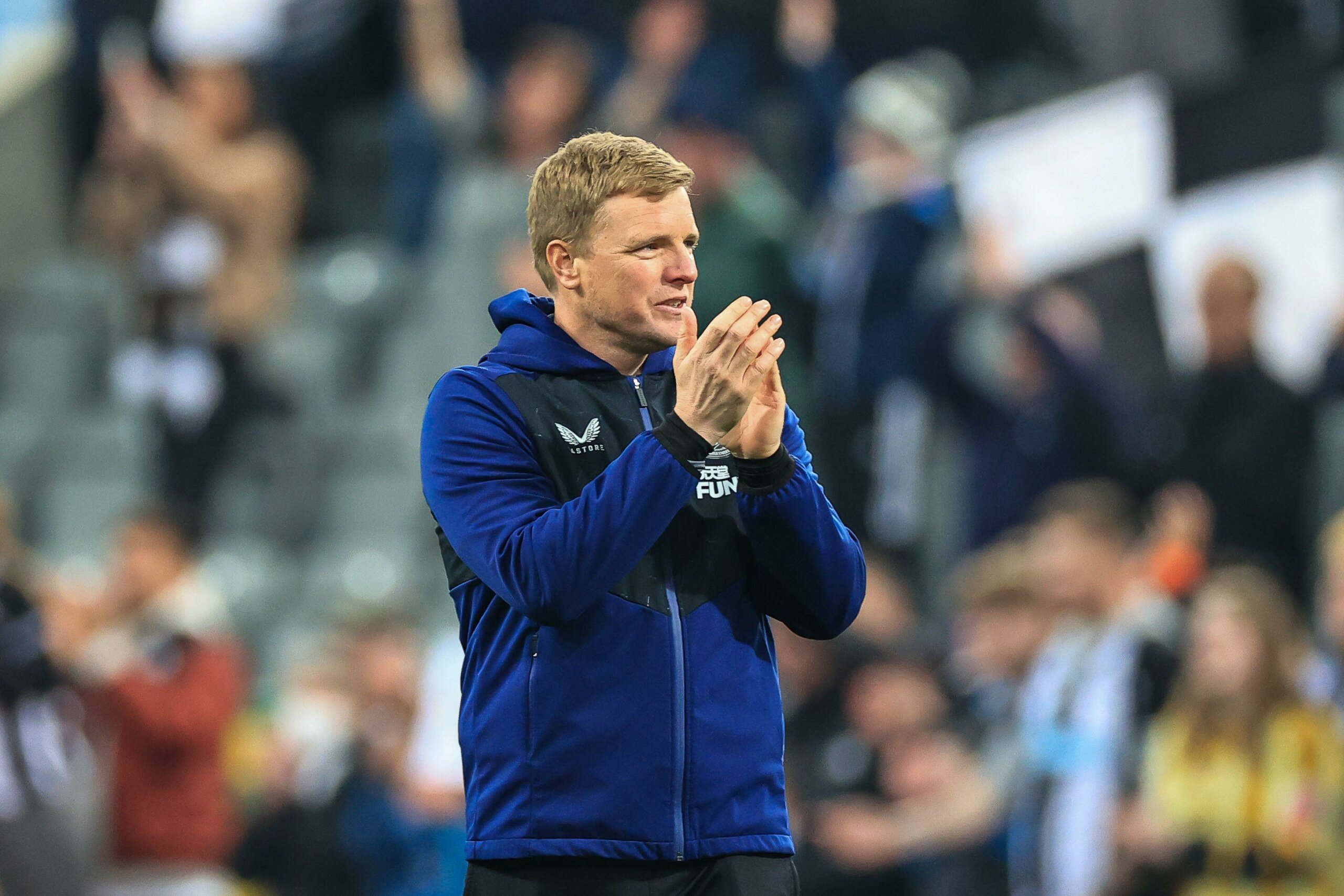 It has been a blockbuster start for Newcastle this season as the Magpies lie third and have guaranteed a spot in the top four at Christmas due to the World Cup break.
Attentions may be diverted among the Newcastle hierarchy, with a keen eye on the World Cup stars complemented by an already growing appetite for fresh January arrivals.
The month-long break gives the ownership group a fantastic opportunity to assess which players would improve the side as Eddie Howe's men hope to continue their impressive form into the second half of the season.
SportsByte takes a look at five signings Newcastle could make which might give them the best chance at securing European football next season.
James Maddison (Leicester)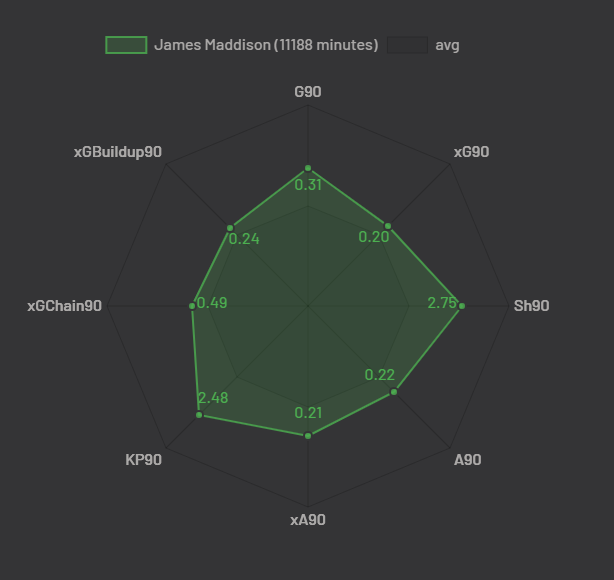 James Maddison has been the standout performer for Leicester this season as Brendan Rodgers' Foxes have struggled a little despite a recent turnaround relieving some pressure at the club.
Newcastle had two bids of up to £50 million rejected in the summer and it is vital that the owners look into his worth to an already advancing side. It feels as though Newcastle this season are like Leicester only a few campaigns ago but their project appears to have become stale.
Maddison typically starts on the right of midfield adapting to Leicester's 4-1-4-1 formation adopted so far this season, though he is capable of playing more centrally if needed.
Maddison has also been called up to the England squad for the World Cup so supporters will be watching keenly to see whether he makes the jump on the national stage and grasps the opportunity with both hands.
Moussa Diaby (Leverkusen)
Moussa Diaby is an exciting option Newcastle were looking at in the summer but for cost reasons held back on buying the Leverkusen man.
He has shown that in the Bundesliga he can score, amassing 13 goals just last season while assisting a further 12. It is seriously impressive numbers but whether he could bring that to the Premier League remains to be seen if the Magpies seek his arrival.
Diaby is only 23 so there is very much room to develop but the underlying numbers continue to impress.
This season, Diaby ranks second in the Bundesliga for non-penalty xG plus xA (non-penalty expected goals plus expected assists) at 8.5, only behind Marcus Thuram of Gladbach who has 10.
While it may be argued he has underperformed given those metrics (after all, he hasn't combined at least 8 goals and assists so far), to be able to create the chances in the first place is the sign of a strong footballer.
He is certainly one to be excited about.
Joao Pedro (Watford)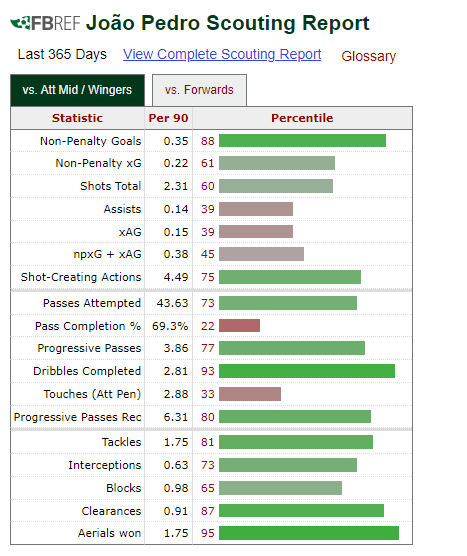 Joao Pedro is a name familiar to many at Newcastle after the Magpies tried to secure his signature over the summer.
While talks didn't materialise into a signing and he did sign an extension to his contract at Watford recently, Pedro proves that you should not dismiss the Championship as a reliable source of upcoming talent.
Ivan Toney who ironically Newcastle had but let go is further testament to the fact that players sometimes need to work their way in a lower league to prove their worth rather than being tasked to jump in the deep end so quickly.
He has created the 8th most shot creating actions per 90 according to Fbref at 4.49 – QPR's Ilias Chair ranks top at a seriously impressive 5.78.
A forward is perhaps most harshly on their goals scored, and Pedro's 6 ranks handsomely among the Championship's finest. He appears to be outperforming his xG by around 2, as his 6 goals scored is 2.1 higher than his 3.9 xG created.
He is definitely an option Newcastle might consider again as they clearly pursued him for a reason. The fact Watford fans were so dismayed when suggestions of his departure was imminent says it all about Pedro's talent.
Remy Cabella (Lille)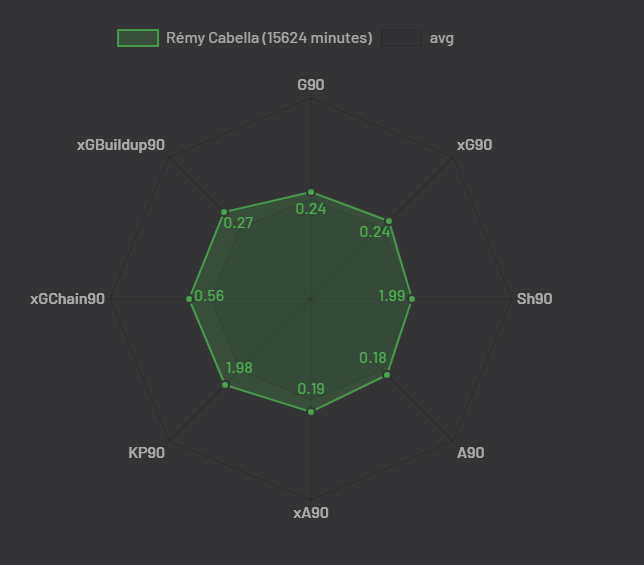 If Pedro was a name familiar to many Newcastle fans then Remy Cabella certainly must given he played for the Magpies in the 2014/15 season!
Unfortunately he didn't appear suited to life in the Premier League after registering only one goal and two assists across the season and was sold to Marseille not too long later.
But this season has been the best of his career after Lille picked him up on a free after finding himself a free agent following Ukraine's war which left him without a club.
According to Fbref, among the big five leagues (England, France, Germany, Spain and Italy) Cabella ranks fifth among the most shot-creating actions per 90 at 6.52 which is higher than that of stars such as Raphinha (6.47) and Kingsley Coman (6.43) just behind.
In fact he sits second only behind Lionel Messi when it comes to expected assists per 90 – 0.55 to Messi's 0.58.
It is simply astonishing to see Cabella perform so well and his performances are deserving of a place in this shortlist – even if it is partly out of jest knowing Newcastle had tried him before.
Máximo Perrone (Velez)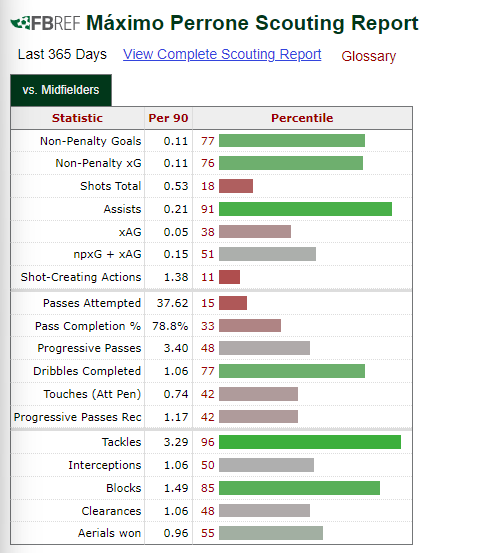 Maximo Perrone has been linked strongly to Newcastle in the last few days with rumours the Magpies are to activate his release clause.
It is the latest rumour to come out of South America featuring Newcastle, as there have been recently with Angelo Gabriel of Santos too.
Needless to say, Newcastle hope to make the most of untapped markets to poach up-and-coming talents before they hit the spotlight so that they can make the most out of the opportunity.
Signings like Garang Koul, who features in the Australian national team before playing a competitive match of football in his native country is testament to that.
He is only 19-years-old which gives him ample time to develop under the watchful eyes of Howe and his coaching staff if he is to train among the first team if signed.
Two goals in 10 shots is some good going from the youngster, racking up a goals per shot of 0.20. It places him outside the top 10 but marginally, given 0.24 was enough for Martin Cauteruccio of Aldosivi to make it in.
He is one to look out for in the near and not-so-near future.
Who would you like Newcastle to sign this January? Let SportsByte know @Sports_Byte on Twitter.