Truth behind the numbers: Ross v Parkinson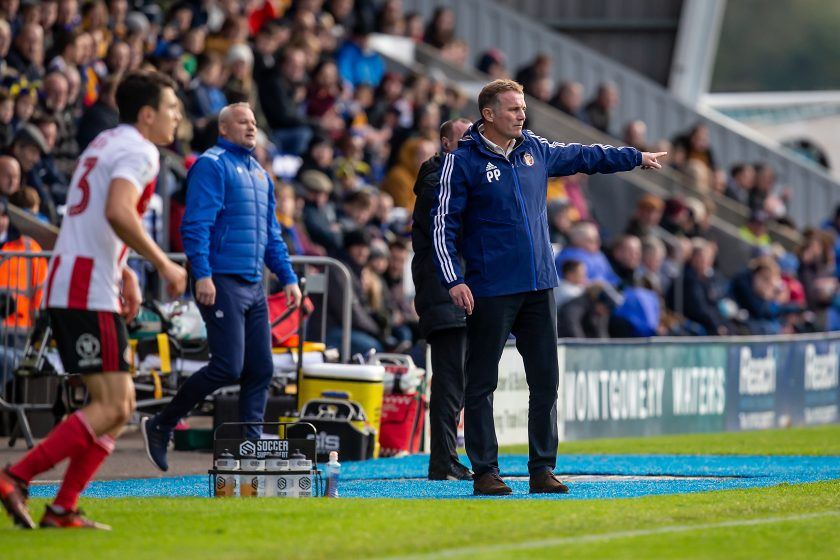 After a rocky start to life on Wearside, Phil Parkinson seems to have turned a corner with his Sunderland side, embarking on a six-game unbeaten run which included an impressive 4-0 victory over promotion rivals Wycombe Wanderers.
The recent surge in form has brought an air of positivity back to the Stadium of Light and should it continue, the Black Cats will be right in the mix for promotion come May.
Without stating the obvious, Sunderland have regressed massively this season and their recent form should be looked at with some perspective.
After 24 games last season, Sunderland were 12 points better off than they are this season and had two games in hand on league leaders Portsmouth and Luton in second-place.
To add to this, Sunderland had scored an additional 10 goals, ranking amongst the highest in the league. With 35 goals for so far this season, Sunderland rank level with the likes of Lincoln City and Accrington Stanley in 15th and 17th place respectively.
Admittedly stats don't tell the entire story of a squads demise. Sunderland were enjoying a fresh start under the progressive management of Jack Ross and the optimism of new, enthusiastic owners in Stewart Donald and his right-hand man Charlie Methven.
The sacking of Ross in October and the news that the club is back up for sale is enough to affect any club's situation let alone one coming off the back of years of mismanagement and neglect.
One persistent criticism of Ross was the number of drawn matches that contributed to the Black Cats from missing out on automatic promotion. Sunderland had the most draws (19) of any side that season while having the fewest amount of losses (5).
Parkinson's 13 games in charge have yielded a win percentage of just 38.4%, with three of the five victories coming within the last four games.
Unlike his predecessor, Parkinson will enjoy the luxury of not having to play any additional matches, most notably in the EFL Trophy where Sunderland's run to the final last year was largely held responsible for their drop off in form in the league.
Given Parkinson's upturn in fortunes, it will be interesting to see whether he can go one better than Ross and get Sunderland back on their journey to the summit.