Match Report: SAFC Ladies 4-2 Stoke City Ladies- Sunderland Ladies continue unbeaten streak as they triumph over Potters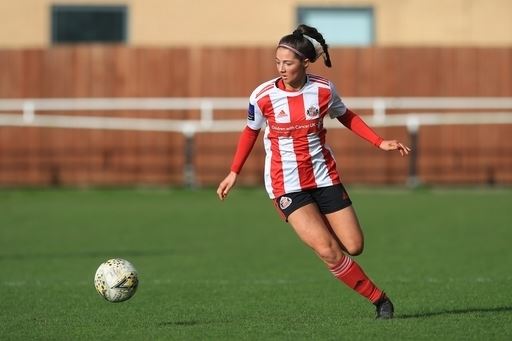 Heading into their game against Stoke City Ladies, who sit fourth in the table was always going to be a test for the unbeaten Sunderland.

The lasses started the game on the front foot, winning all the important exchanges and second balls. It was prolific in form striker Bridget Galloway that handed the early lead to the home side.

The home side despite having a foothold in the game allowed Stoke City back into the game against the run of play.

The lasses took the blow on the chin and didn't let it affect them, Inform striker Galloway provided the perfect response by giving Sunderland the lead once again. Sunderland went into the break 2-1 up but were perhaps thinking they should have had more in a half where they dominated.

As the second half got underway, the overall quality of Sunderland immediately reared its head once again, and it came as no surprise that the lively Galloway took advantage of the away sides lapse in concentration and netted a third, earning her a hattrick for the day.

Around ten minutes from the end, the lasses scored again, this time the product of a well-worked opportunity from full-back Griffiths, who provided a cross to set up captain Keira Ramshaw who added the icing to the cake of her impressive outing with a headed goal.

Despite being outclassed the whole game, Stoke City never gave up and this showed with just five minutes left in the game, they were able to grab a second from a set-piece.

Mel Reay's side showcased to the nearly 300 supporters at Hetton center, their quality, ruthlessness in front of goal and overall work rate are a foundation in which they hope to earn promotion. The lasses' next game is Nottingham Forest at home, in which they will be hoping to continue their unbeaten streak. Whether the game is to be played remains to be seen in regards to the Coronavirus outbreak but if it is, the away side will need to put in one hell of a performance to beat the lasses.