Elliot hat-trick leads Team Sunderland to easy victory in Cup Final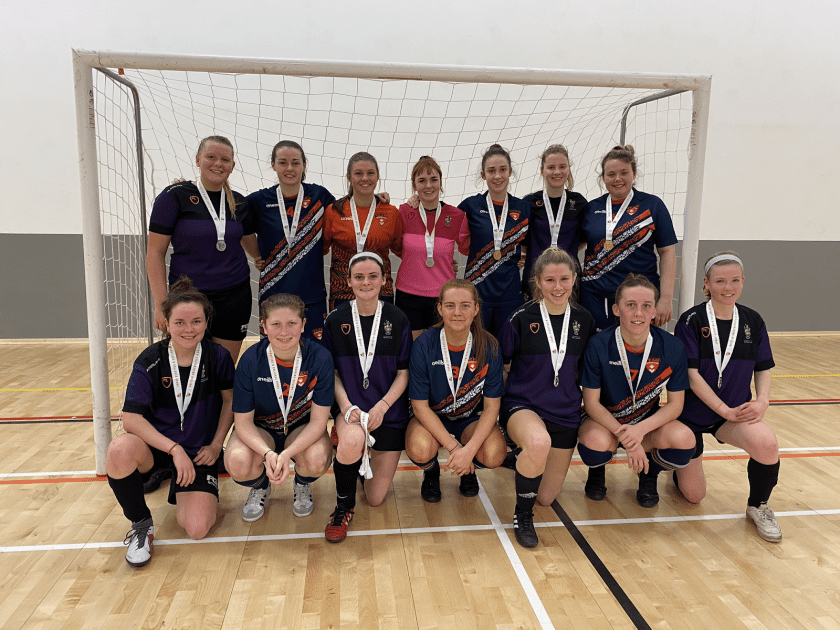 Team Sunderland Ladies Futsal battered Manchester 7-2 to lift the Northern Conference cup.
A Megan Elliot hat-trick alongside a Katie Ellison brace and a single strike from semi-final hat-trick hero Victoria Curtis helped Team Sunderland along to lifting the cup.
This was the second game in a row where Sunderland fired six past their opponents in the cup after an emphatic 6-1 win over York St John's University in the semi-finals.
Sunderland dominated the match early on and broke the deadlock when a long diagonal ball from Curtis was taken down and slid into the corner of the net by Elliot.
Curtis's assist then followed a goal of her own after she took the ball out of the air before smashing towards the goalkeeper who spilled it into the net to make it 2-0.
Ellison got her first of the game when she struck a hard shot from just past the halfway line straight down the middle of the goal but too powerful for the Manchester goalkeeper.
Sunderland's slick passing showed too much for Manchester as a neat 1-2 between Ellison and Elliot broke to Ellison who left the goalkeeper standing by placed into the bottom corner to give Ellison her second and give Sunderland some breathing room at 4-1.
A double from Elliot late on that included a toe punt after a deflection putting her one on one with the goalkeeper and a free-kick spilled into the net once again by the Manchester goalkeeper, wrapped up her hat-trick.