My University Football Experience: Karl Beggs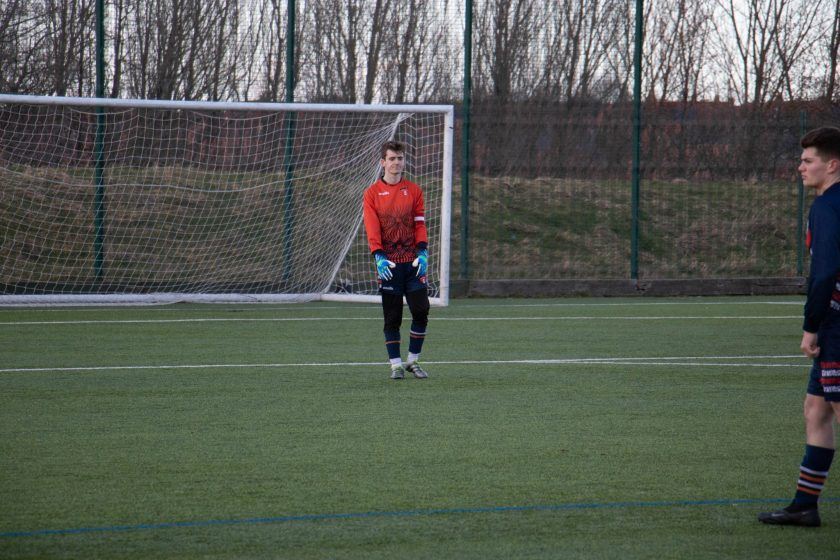 After his heroics in the Northern Conference Plate penalty shootout, Team Sunderland keeper Karl Beggs reflects on a successful season that saw his side complete the League and Cup double.
Looking back on my first year of university football, I can safely say it's had its ups and downs. From the very first trial session, I could see the standard of players was high which made me nervous about making the first team squad. But on the day, after talking to the coach (James Clark), he commented positively about how I played which gave me the confidence for the second trial game and I made it into the first team. 
We played York St John's 1st's in varsity before we even trained. We went into this game with a team made up mainly of freshers and nobody really knew how everyone played as we couldn't train together before the match.
We unfortunately lost the match 5-1. Personally after that match I didn't see the team having much success for the season, but after a few training sessions and seeing the quality of the players at training, the knowledge and the way James Clark wanted us to play, this made me more optimistic about the season ahead.
I was pleasantly surprised about the professionalism of Team Sunderland as we were training twice and week with a fitness session on a Monday and a strength and conditioning on the Friday. I believe this is what brought us success in the season.
We had the aim to win the league and to push to win the cup as an extra. The season was an overall success as we played 15 games including league and cup, won 13, drew one and lost one. This record saw us lift both the league and cup. Winning the double was an unbelievable achievement for both the players and the university itself as they haven't done this in Men's football for many years. 
To sum up my first year experience of Men's football, it was a positive one as we were able to bond on the pitch as well as off the pitch. There were many last minute heart attacks, as James Clark would say. The structure of Men's football is impressive.