Sunderland fan releases alternative 'Sunderland Til I Die' documentary ahead of second season of the Netflix Original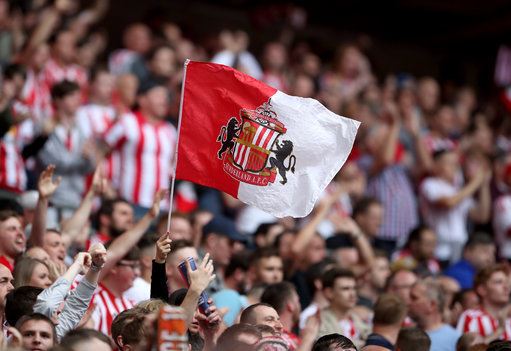 A die hard football fan and avid videographer released a documentary via his Twitter page this morning, following the Jack Ross era of Sunderland AFC – a project he has long been working on after hearing rumours last year that season two of 'Sunderland 'Til I Die' would never be released due to a failed promotion run and controversies around the club.
Ged Lawson, who is a Web Designer based in Manchester decided to commission "Wise Men Say" off his own back using a wide range of content and sources he found online.
"The internet is a wonderful place to find anything you need these days," said Mr Lawson, adding: "An avid Sunderland support – and such a great digital team at the club – (between them) they have some amazing content."
The 82 minute documentary took Mr Lawson around 6 months to make, back and fourth until November last year. He revealed that he hadn't touched the footage since then but decided to finish it during the national lock down this week so that "it didn't go to waste."
"I'm a keen videographer and editor, and needed a project which I could tackle in my spare time alongside my regular work. I obviously don't have the means to film such a documentary, unfortunately. After rumours circulated that series 2 of Sunderland 'Til I Die wasn't going to be put out, I thought I'd see what I could do."
However as expected, the documentary wasn't a cakewalk, and Mr Lawson had his fair share of problems when creating the film, including filling gaps with content and potentially breaching copyright laws.
"The main issue was content. Although I had a huge online collection to go through – aware that it's also copyrighted – I didn't have everything I needed to tell the full story of the season, but hoped it would still be a good watch for Sunderland fans…as well as the club who hopefully don't sue me."
The documentary and it's creator have both received kind comments on Twitter, and the reception to it has certainly been warm. One viewer wrote: "Canny build up for sunlun til I die," while club legend Micky Gray even retweeted it himself.
So what's next for Ged? Although he isn't a professional documentary maker so to speak he has more projects in line, and he admitted that he would eventually love to work for Sunderland AFC.
"I have some projects in the pipeline. It's not my full time profession (yet) but I'd love to do more with Sunderland if anyone at the club is reading this and fancies giving me a shot?"
You can watch the full documentary here:
For fans of the Netflix Original series, Sunderland 'Til I Die goes live tomorrow, April 1st. A date which has followed with controversy at the expense of SAFC and it's fans.
One thing's for sure, fans will certainly not want to re-watch that play off final.