George Russell wins his first Formula One Virtual Grand Prix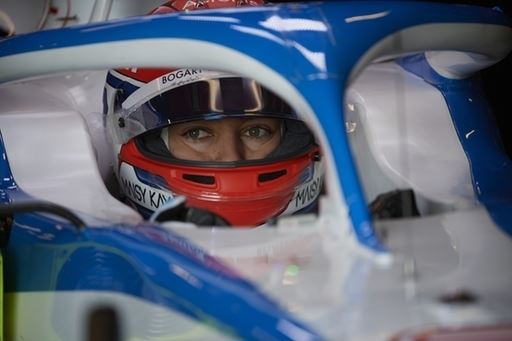 The British Williams Formula One driver, George Russell secured his first virtual race for the virtual Spanish Grand Prix, beating Ferrari's Charles Leclerc to the top spot.
Russell secured pole position on the Spanish grid after securing the fastest lap of 1:16.737, while Manchester City striker Sergio Aguero started in 17th with a time of 1:19.790
Despite finishing in eighth on the grid, after a collision with Leclerc, the McLaren F1 driver, Lando Norris was given a five-place grid penalty, dropping him down to 13th.
Taking place on the Codemasters game, F1 2019, the race was set with settings which split the GP down by half, resulting in 33 laps for the entire Grand Prix.
It was a first lap disaster for Russell, driving in a Williams F1 car. He fell down the grid falling to fifth place after the first three corners after, the lead to second-place Esteban Gutierrez, former Sauber F1 driver who was in the seat of a silver arrow Mercedes F1 car. Alexander Albon and Williams teammate Nicholas Latifi followed after Gutierrez, sending the British driver down the pack.
Albon was the first to enter the pits, on Lap four, to swap out his soft compound tyres (fastest set of tyres available) to the medium tyres, prompting a two-stop strategy from the Thai driver instead of the predicted one-stop. This early pit stop was in the hope of a successful undercut attempt (an overtake on the driver in front as they are in the pits) on the race leader, Leclerc.
Norris was the first, and only driver to receive a DNF during the Grand Prix. Likely down to track position, as he sat in last place, rather than a fault with the car.
As the race approached its final leg, Russell was able to stay within the DRS – Drag Reduction System – threshold of one second or less between yourself and the car in front. This kept the fight for the win alive as the race drew closer to its conclusion.
However, desperation between the British and Monegasque drivers, Russell (second) and Leclerc (first), started to set in. After taking multiple warnings for exceeding track limits, Russell jeopardized his chances of a win going through the middle sector of the Circuit de Catalunya Barcelona.
Despite this, Russell maintained pressure on Leclerc as the two leap-frogged between each other between laps 25 to 28.
Disaster struck for the young Ferrari driver as he too received a three second penalty for exceeding track limits. Going into the last lap, behind Russell and even on penalties, Leclerc couldn't make any of his last ditch attempts work to regain the lead – dropping out of DRS range. Allowing the British Williams F1 driver to secure his first win of the F1's virtual Grand Prix series.
Podium:
1st – George Russell (Williams)
2nd – Charles Leclerc (Ferrari)
3rd – Esteban Gutierrez (Mercedes)