How Videogames Are Saving Sports In The COVID-19 Pandemic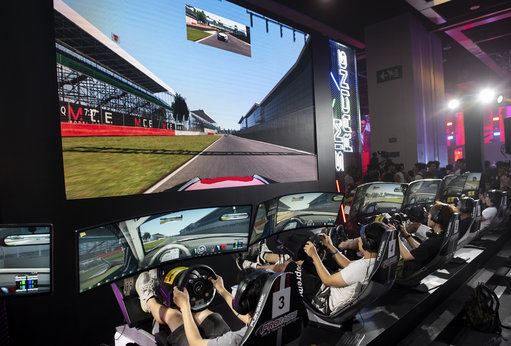 Veloce Esports has saved the day for those who are looking to secure a sporting fix in a world where sports have stopped due to the COVID-19 pandemic.
Starting last week, after the official Formula One season opener, the Australian Grand Prix was cancelled. E-sports drivers such as Dani Bereznay and Jimmy Broadbent took to Melbournes Albert Park Circuit, on Codemasters F1 2019 videogame, to win the first Grand Prix of the Veloce's 'NotThe…' series.
Last weekend saw the second round of the calendar in a similar fashion, on F1 2019, at the Bahrain International Circuit.
As similar to the week before, Bereznay and co. were joined by a selection of members on the grid ranging from; Nico Hulkenberg (Former F1 Driver), Lando Norris (McLaren F1 Driver) and F1 YouTubers, Benjamin 'Tiametmarduk' Daly and Aarav 'Aarava' Amin.
Bereznay went onto win the Bahrain GP, securing his second win of the series.
However, after a reverse grid order race, there was the third race. This contained a numerous amount of professionals such as Johnny Herbert (F1 presenter), Ian Poulter (Golf), and Nicholas Latifi (Williams F1 driver) going head-to-head in a grid of twenty drivers to battle it out for the win.
Although we may not be able to spectate actual sporting events. Platforms such as Twitch and YouTube are able to provide a live-streaming service, to allow people to gather their sporting fixes in a world where, currently, sports are either being cancelled or postponed.
With this, E-sports is a fairly adequate alternative for our current situation. You can sit down after work and watch the highlights of a race or a match as you normally would, allowing you to get your favourite sport back in your life.
This now begs the question: As Veloce started this on F1, will other sporting games follow suit? Like the football game, FIFA, hosting 'pro clubs' tournaments for teams to battle it out to be crowned champions or 2k's NBA but in a similar way.