Ollie Bayliss talks about his career as a journalist and how he got into the industry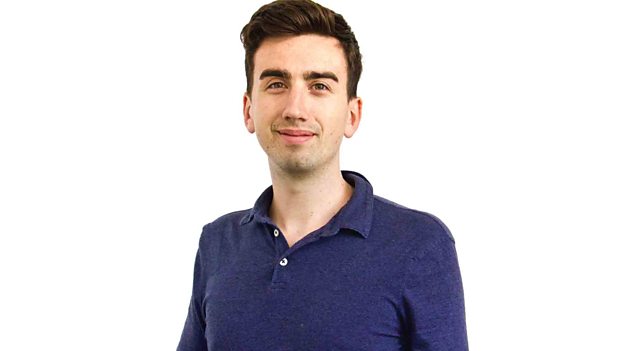 Non League show presenter Ollie Bayliss talks about how he got into the journalism industry and how he came to work at the BBC. Ollie talks about how he became a football commentator, whilst also talking about some of the challenges he faced earlier in his career.
What inspired you to become a journalist?
"Unlike quite a lot of my colleagues I never studied journalism. I went to Uni at Nottingham and did history for 4 years. I got involved in Student Radio at Nottingham University and loved it so much I tried to pursue a career in radio when I graduated."
After work experience in many places, some freelance work in a mascot suit for the local commercial station, I eventually began picking up shifts as a 'broadcast assistant' at BBC Three Counties Radio. A few years later I've progressed to become a 'journalist' at the station."
"The BBC is great for giving you experience and training on the job, so you feel confident in what you do. I'd be lying if I say it was my aim was to always become a journalist, it's something I've progressed into and am now greatly enjoying."
How did you get into football commentary?
"BBC local radio is great at giving you a chance to try different things. I've always been very keen and passionate about sport and football in particular."
A few years ago I had a chat with our sports editor and asked to try commentating. He sent me along to a local FA trophy game between Boreham Wood and Lincoln City. It's the hardest thing I've ever done but also the most rewarding."
"I've never been good enough at football to have any serious aspirations of being a professional player; going to games to commentate and interview players and managers really does feel like the next best thing. From that first game I've progressed up and around the leagues, doing a whole range of games, it's been a great experience and great fun."
How did you become involved as a researcher for Football Manager?
"I've always been a fan of the Football Manager games. About 10 years ago I saw an advert on one of their forums for lower league researchers. I jumped at the chance to write the stats and attributes for a couple of our local sides. It's an unpaid role but allows me to contribute to a game I love."
You're heavily involved with Non League football. How important is it to provide updates and content for the fans of clubs that don't receive the same amount of media coverage as teams higher up the divisions?
"The mainstream media perhaps don't give non-league as much coverage as they could – although there are a lot of other people doing some great work covering football lower down the pyramid."
"Unlike in the Premier League, where for example Liverpool fans are less receptive to news stories about Man United, in non-league there's a real community. Fans are interested in the fortunes of one another. That's the audience I try and reach with my radio show and my online content."
"Football fans who are interested in the 'non-league scene' in general, not just the fortunes of one club. It's been brilliant how appreciative clubs are of the coverage – no club, manager or player has ever said no."
What do you like most about being a journalist and a presenter?
"No day is the same. You never know what story you might be covering or who you might meet or speak to. It's never dull."
Did you face any challenges earlier in your career? How did you overcome these challenges?
"I've had plenty of setbacks. I originally left university and wanted to find work as a presenter – after sending out 150 emails with demos and CV's I got nowhere."
"Work experience and a chance to get your foot in the door is always the best way, it's harder to ignore someone who's in front of you and in the building."
"The media is a tricky industry, several times I've reached the end of contracts and had the uncertainty of where my next month's work would come from. If you're positive in your attitude and capable, there will nearly always be someone who will want you to work for them."
What advice would you give to aspiring journalists looking to pursue a career in the industry?
"Be friendly, positive and never too self-confident. There's a lot of freelance and ad hoc work in the industry which can be a great way to get into the building or build a living."
"Managers want people who are capable but also who are easy to manage and a positive influence on the workplace. Saying 'yes' and making rounds of tea will get you just as far as being the world's best journalist, presenter or producer. It's a small industry and making friends and being likeable is always worthwhile."