2.6 Challenge: University of Sunderland teams with COCO for lockdown exercise task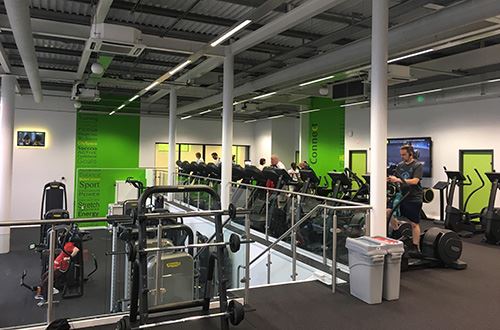 CitySpace gym at the University of Sunderland are aiming to get as many people as possible to burn 2600 calories and raise money for COCO (Comrades of Children Overseas).
Between May 4 and June 22 CitySpace or challenging people as part of the 2.6 challenge, set up by London Marathon Events, The Great Run Company, Human Race and parkrun.
The challenge was put in place due to the COVID-19 caused cancellation of the 2020 London Marathon, which would have been 26.2 miles long.
To help make up for the money charities would miss out on during the marathon, people have been encouraged to take part in exercises including the numbers 2.6 or 26 and donate to a chairty of their choice.
COCO is the charity selected by CitySpace. Based in Newcastle, the organisation's purpose is to, "provide education to create the opportunity for children to break the cycle of poverty".
COCO are currently working in remote areas of Kenya, Uganda and Tanzania.
CitySpace are holding a draw for anyone who successfully to completes the challenge, the winner of the draw will recieve a 1-month free gym membership when the facilities re-open.
A guide on how to enter can be seen here: