Tom Owen-Evans at the double as Hereford FC beat Blyth Spartans at Croft Park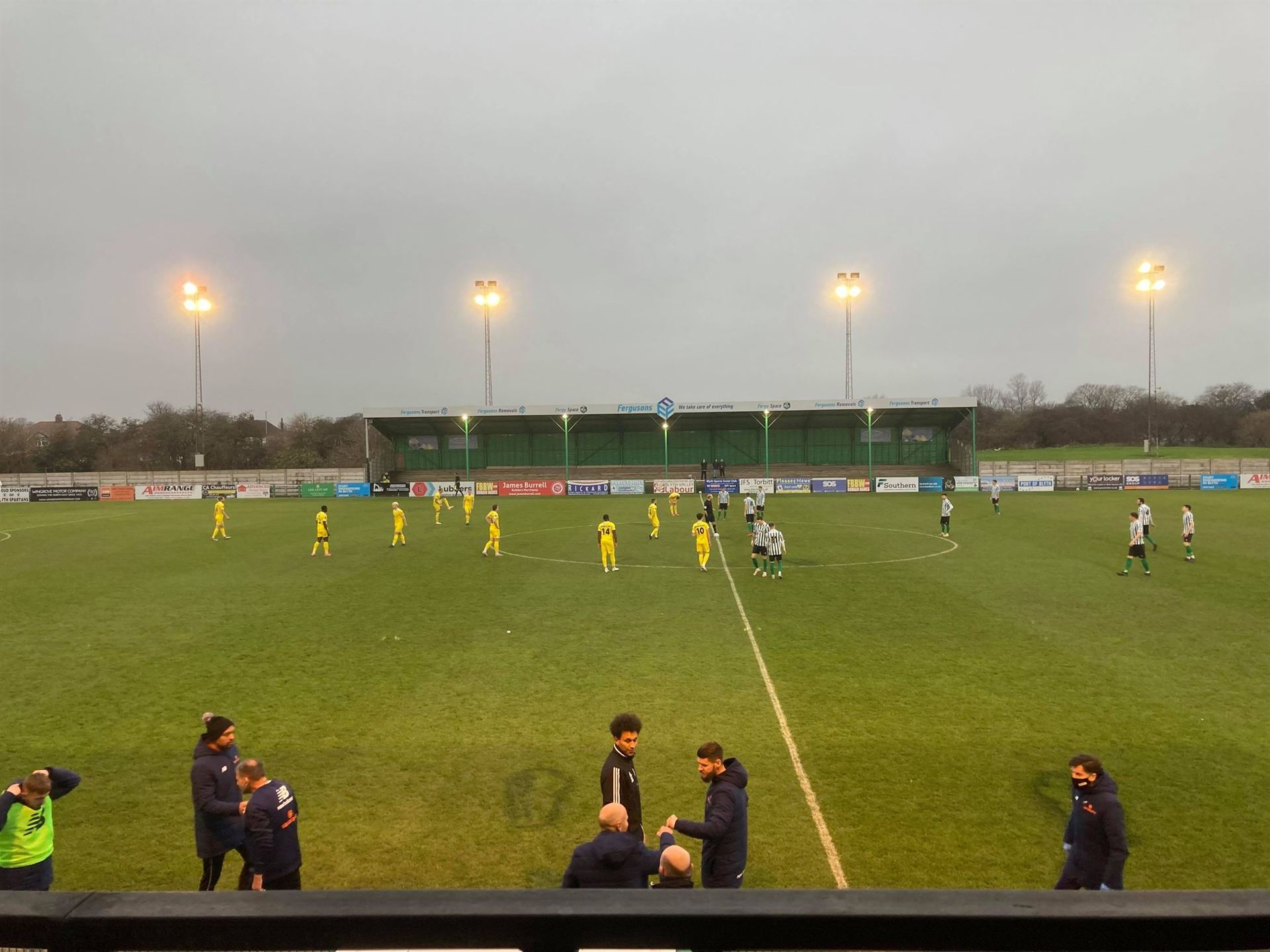 Blyth Spartans 0-3 Hereford FC.
A delightful double from Tom Owen-Evans helped Hereford on their way to all three points at Croft Park, having made their longest away journey of the season.
Hereford were looking to bounce back after a 2-0 loss to Bradford Park Avenue in midweek.
Meanwhile, Michael Nelson's Blyth would have been targeting a third consecutive unbeaten match.
In the first ten minutes, there was an even battle between both sides. Blyth mounted the pressure winning three corners. Hereford appealed for a penalty at the other end when Scunthorpe loanee Kelsey Mooney appeared to be kicked by Alex Sakellaropoulos. The referee waved away any protests.
Blyth's best chance of the first half came in the 13th minute. After Kennedy Digie misjudged a header, Connor Thomson picked up the ball on the left side before finding Paul Blackett. His initial effort was saved by Paul White, but there was a glorious chance on the rebound. Blackett could not convert, sending his effort over the bar.
But where Blyth were wasteful, Hereford were clinical as Tom Owen-Evans scored two goals in two minutes. Jones was a danger throughout the match, able to beat his man and put good deliveries into the box. He did that twice to give Owen-Evans some fantastic service. Owen-Evans headed the ball into the bottom-right corner with the first cross and volleyed home with the second.
In the second-half Spartans had regrouped and were better after the restart.
On 63 minutes, it was the second big chance of the match that Blyth missed. This time Paul Blackett found Callum Guy who blasted over the bar at the back post.
Six minutes later, Blackett's squared pass did not have enough power despite a dangerous-looking Spartan counter.
Just as Blyth were fighting back to bring the scoreline to 2-1, Hereford had a quick break. Lenell John-Lewis made his space on the edge of the box before firing his effort into the bottom left corner in the 72nd minute.
This was the damning third in a disappointing afternoon for Blyth Spartans who could find no reply.
Blyth Spartans: Young, Sakellaropolous, Thackray, Elsdon, Cunningham, Cain, Thomson (McKeown 81), Heslop ©, Blackett, Griffiths (Evans, 55), Guy (Gbolohan, 72). Subs not used: Dart, Russell.
Hereford FC: White, Hodgkiss ©, Pollock (McQuilkin 70), Grimes, Owen Evans (Finn, 75), Digie, John-Lewis, Lloyd, Klukowski, Jones, Mooney. Subs not used: Camwell, Coke.